'Below Deck Med': Colin Macy-O'Toole Reveals Why 'Below Deck' Is One of Bravo's Highest-Rated Series
Below Deck Mediterranean Season 5 has been smashing rating records. The June 1 season premiere recently set a record as the highest-rated premiere in the history of the series.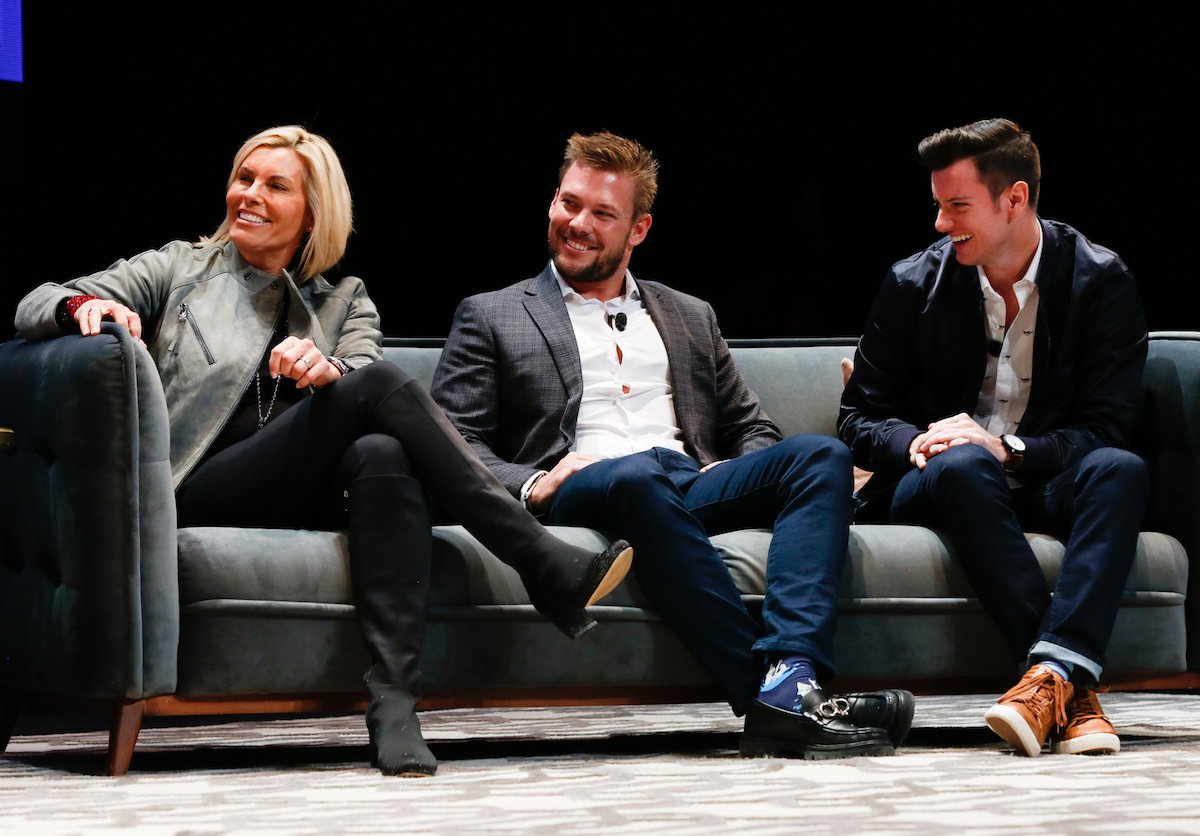 The first episode of the season attracted 1.514 million viewers, according to a tweet from Bravo Ratings. From there, the season has continued to reach new heights, consistently hovering above 1.6 million viewers per episode.
Below Deck Med deckhand Colin Macy-O'Toole discussed the ratings phenomenon with Showbiz Cheat Sheet and offered his thoughts about the show's success. He also shared a little gossip that will have Below Deck fans feeling pretty good about the upcoming seasons.
What's the secret sauce behind 'Below Deck?'
"I have too much time on my hands right now and I follow Bravo Ratings [on Twitter]," he jokes. "I looked through the past year with all the shows and the highest shows are Below Deck, Below Deck Med, and The Real Housewives of Atlanta."
"Atlanta has a lot [of viewers] and that's without the DVRs and Hulu," he continues. "They don't show that. But Atlanta kills it. They average between like 1.7 million and 1.8 [million] per episode. Below Deck and Below Deck Med is like between 1.6 to 1.7 [million per episode]. Everyone else is 1.2 [million]."
What makes the Below Deck franchise a front runner for Bravo? "I think it's the fresh faces every year. People like that," Macy-O'Toole says. "The charter guests are different every year. The location is different every year." He also wonders if the audience, who has watched the same Housewives for 10 -plus years, may be leaning toward seasons with a fresh cast.
Viewers are drawn to the new faces and workplaces
"I'm not discrediting the [Housewives] franchise," Macy- O'Toole continues. "But I think [the reason] why we have higher ratings than [the Housewives] is because every season is a fresh start.
"You always have to have a few returns but then having them interact with new people who they never met before," he continued. "Plus the whole work environment is different. It's not like they're just hanging out like, 'Hey let's go to this dinner party.' Who wants to watch that?"
Gabriella Schwager from Stars Marketing Group represents a number of Below Deck cast members. She shared why she thinks the show has such enormous appeal.
"Below Deck is just one of those shows that can appeal to a wide range of viewers," she says. "The realness of it, watching the crew work and earn their pay. Plus the fact that most people will never be a charter guest and they can experience travel from the couch is just appealing to fans."
Why was Colin Macy-O'Toole's season such a success?
Below Deck Med Season 4 was heralded as "one of the best shows" of 2019. Macy-O'Toole shared why he thinks viewers embraced the cast, especially after the misogyny on Below Deck Season 7 and the misogynist behavior from one crew member on the current season of Below Deck Med.
"Listen, if there were nine of me on the boat I think it would be the most boring season. Bravo is known for their drama," he says. "But what they need are more comedies. Me, João [Franco], Aesha [Scott], Jack [Stirrup], Travis [Michalzik], we were just crying laughing. Nonstop every day. They don't show a lot of that and I really think people want to see more funny, uplifting, stress-relief type shows. Instead of people just yelling at each other."
"We had such a good cast last year. So funny. We got along so well," Macy-O'Toole adds. "Obviously the drama is going to come naturally but the rapport we had between each other was incredible." He and Franco keep in touch all the time. "He texts me about once a week to catch up," he says. "He's stuck at home in Zimbabwe. He's taking all his classes online right now to upgrade his licensing."
Macy-O'Toole offers a little 'Below Deck' tea
The pandemic put nearly every production across the globe on hold. While some shows are still trying to find a way back to normal, Macy-O'Toole thinks the Below Deck franchise will be able to deliver fresh episodes in the coming year.
"What I've heard is [Below Deck] Sailing [Yacht] should be leaving in like two weeks," he dishes. "I can't tell you where but that's what I heard. And I'm assuming [Below Deck] Med will be able to leave when they leave in September. I believe Sailing was a little delayed because they film in May. So it'll be in July and August." The regular Below Deck season cut filming short but was able to complete the majority of the season.
In the meantime, Macy-O'Toole continues to record his podcast, Radio Check with Colin Macy-O'Toole. Plus, he is pitching a number of projects to producers, so fans should stay tuned.