'Below Deck Med': Colin Macy-O'Toole Says Filming Upcoming Seasons Are Going to Be a Challenge
Colin Macy-O'Toole from 'Below Deck Med' says show producers face several hurdles when it comes to the series during a pandemic.
Colin Macy-O'Toole from Below Deck Mediterranean anticipates that shooting the series in the coming months is going to pose a number of challenges. He also wonders if Below Deck Sailing Yacht will even be able to shoot season 2 this upcoming summer.
Film and television productions came to a screeching halt thanks to the pandemic. With a number of series and films in mid-production, crew and cast members wait in the wings for the green light to continue shooting again.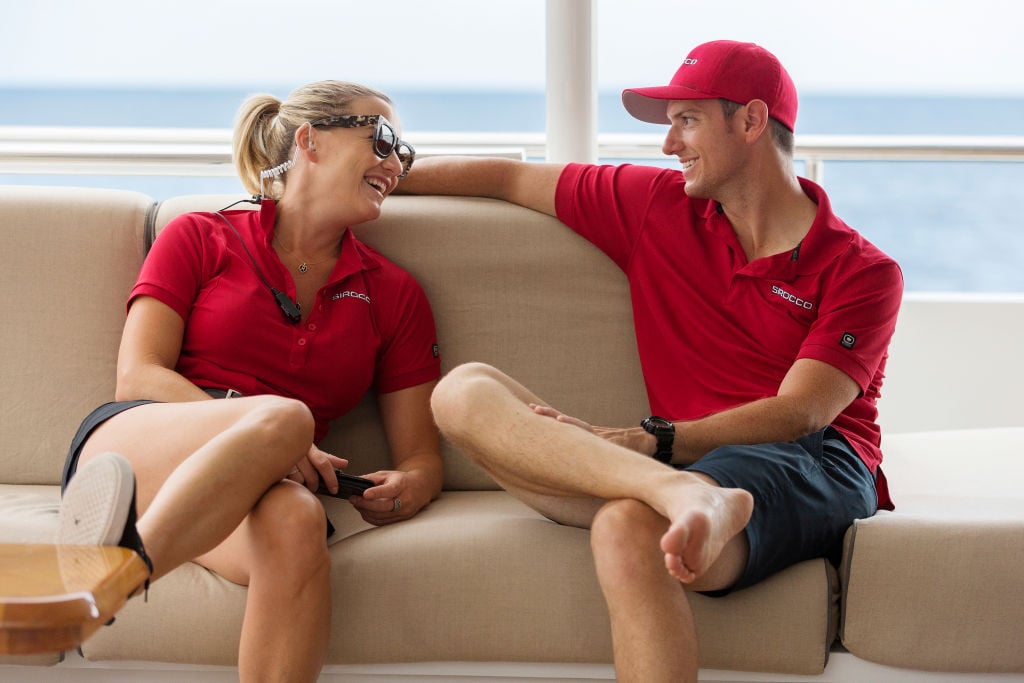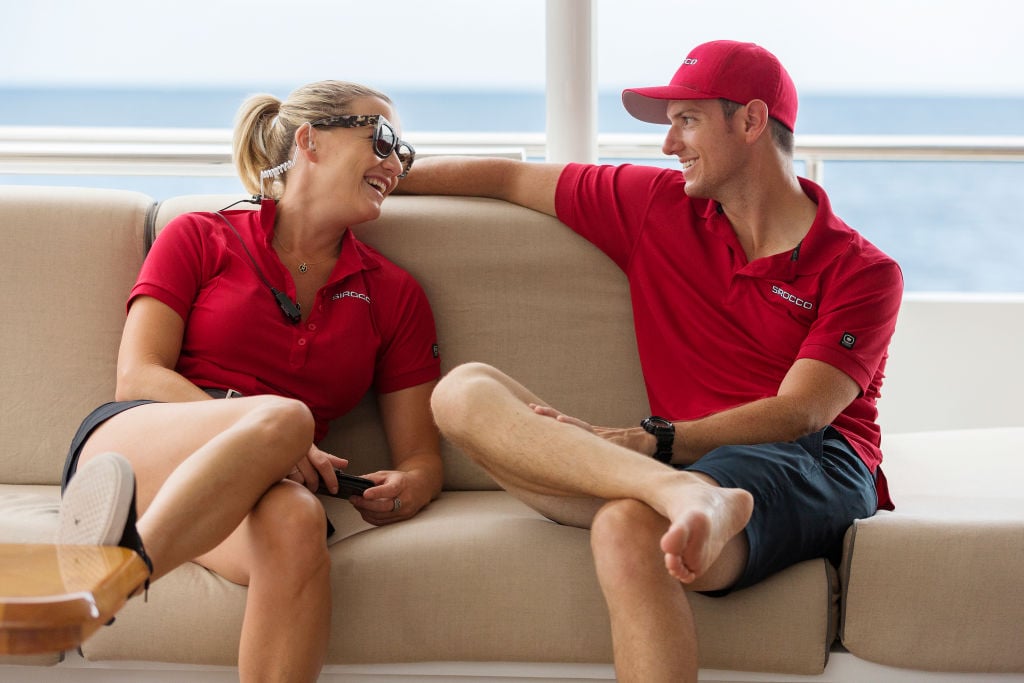 Reality shows like Below Deck have an interesting challenge. The series is shot in various locations throughout the world, which means producers need to adhere to regulations, but now also public health advisories. Although Macy-O'Toole isn't currently shooting the show, he offered his thoughts on what producers are currently facing.
A summer season is uncertain
Macy-O'Toole shared his insight on The Happy Traveler podcast. He assured fans he and his family are healthy and sheltering in place in their Long Island homes. He has visited with his parents on occasion, but saw them "from a distance." He also shared what he thinks Below Deck producers are up against.
"I think Bravo was able to get out a couple of Real Housewives shows [that] just came out this past week or two," he says. "But Below Deck-wise, there's a sail season. I don't even know if they got picked up. They don't know if they'll be able to film this year. It just takes so much. Especially with our show."
"You have to find a yacht. You have to find a marina, you have to find hotels," he describes. "There's so much that goes into our show. It's not like you can just pick up a camera and go, not like most shows on TV. There's a lot that goes into Below Deck. So they're definitely hurting and they're struggling to put together their final project."
Two seasons are filmed but need post-production
Below Deck Mediterranean season 5 filmed this fall so viewers will be treated to an entire fresh season. Below Deck season 8 also filmed but was cut short due to the pandemic.
Although Below Deck Med filmed the entire season, Macy-O'Toole says post-production while in lock-down still poses challenges too. "Some [seasons] have been recorded already. But there's post-production. Editors have to deal with [it] and not being able to really contact or film afterward, it's hard."
"So it will be interesting to see what the final result looks like after all of this is over," he adds. "If they're even able to put it out." Bravo has not released any official word about Below Deck Med season 5. The season usually kicks off in June, but it is currently unclear if the season is on track for June 2020.
Bravo recently revised season premiere dates for two series. The new season of The Real Housewives of Potomac was supposed to begin on May 3. Bravo announced the show won't air until this summer. Also, Millon Dollar Listing Los Angeles was originally supposed to air on May 5. Season 12 of the luxury real estate series was only backed up a few weeks. Million Dollar Listing is now scheduled for a May 24 premiere date.