'Below Deck Med': Colin Macy-O'Toole Shares the Super Awkward Moment He Met Madison Stalker
Colin Macy-O'Toole from 'Below Deck Med' and Madison Stalker from 'Below Deck Sailing Yacht' may have had the most awkward introduction ever.
Colin Macy-O'Toole from Below Deck Mediterranean revealed that his first meeting with Madison Stalker from Below Deck Sailing Yacht was a little uncomfortable.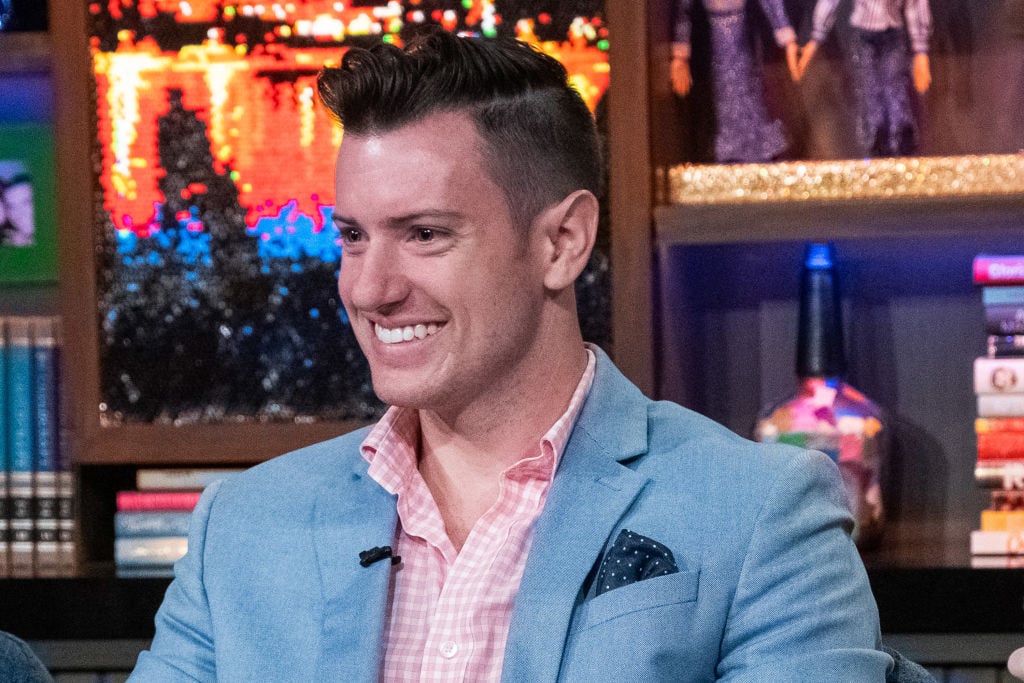 Macy-O'Toole, who is known for his friendly disposition joked with Stalker on his podcast, Radio Check about coming in for a hug and realizing she didn't know who he was. Stalker and Macy-O'Toole had a good laugh about the moment with Macy-O'Toole recalling the meeting as being more on the cringy side.
"It was the most awkward thing I ever said hello to ever in my life," he joked about their first meeting. "I don't know how to emphasize that more."
Macy-O'Toole met Stalker with other cast members
He recalls meeting up with Parker McCown, Georgia Grobler, and Stalker when the trio was in town. Macy-O'Toole first received a text message from one of the Long Island charter guests. The guest, likely one of the "Long Island bros" shared that he was hanging out with the Below Deck Sailing Yacht friends.
Macy-O'Toole knew McCown through Facebook. "Georgia and I have talked about music and stuff," he says. "And Madison, I knew you were on the show, but we never talked before I met you."
"So we all go to this club and the first person I see is Georgia," he recalls. "I give her a big hug. Then I see Parker, I give him a hug. And then I see you in the corner sitting on top of a couch." Macy-O'Toole says to Stalker.
Then things get super awkward
So Macy-O'Toole goes in for the hug with Stalker. "And I could just tell that … I didn't know if you didn't like me, or were like get away from me," he laughs.
"No, I was just like, 'Who f**king is this?'" Stalker says laughing. Macy-O'Toole says he then apologizes to her. Stalker tells him she loves hugs, but was really thinking, "Oh no was I f**ked up when I met you? Because do you understand how many times that happens to me? Where [it's] like, 'Hey Mads!' And I'm like, 'Hey I probably met you when I was drunk. And I don't even remember who you are.'"
She thought that she had met him when she was drunk and then just didn't remember him.
But Macy-O'Toole didn't know that and thought he had offended her somehow. "I felt bad afterwards," Macy-O'Toole says. "Because I just assumed everyone that's on Below Deck basically watches Below Deck, which I should not assume anymore."
He hilariously recalled the situation where he eagerly approached her and she seemed to not know who he was. "Like who the hell is this guy," he says as Stalker is heard laughing in the background.
The misunderstanding gets funnier but ends well
Macy-O'Toole figured Stalker didn't want to talk to him so he turned to Grobler to chat with her. Meanwhile, he thinks Stalker was concerned Macy-O'Toole was creeping on Grobler. Finally, Grobler let Stalker know that Macy-O'Toole was apart of the Below Deck family.
At this point, Stalker and Macy-O'Toole are laughing on the podcast. She says, "I'm sorry I'm such an awkward human! You know me now, but I'm just silly and goofy and have the biggest heart. And I thought I was being the a**hole for not remembering meeting you! So that's why I looked confused." Both kicked off their friendship with a total misunderstanding, but Macy-O'Toole assured listeners that today they are besties.