'Below Deck Med': Conrad Empson Resurfaces on Social Media With a New Business
After months of going dark on Instagram, Conrad Empson from Below Deck Mediterranean returns to social media to dish about a new business endeavor.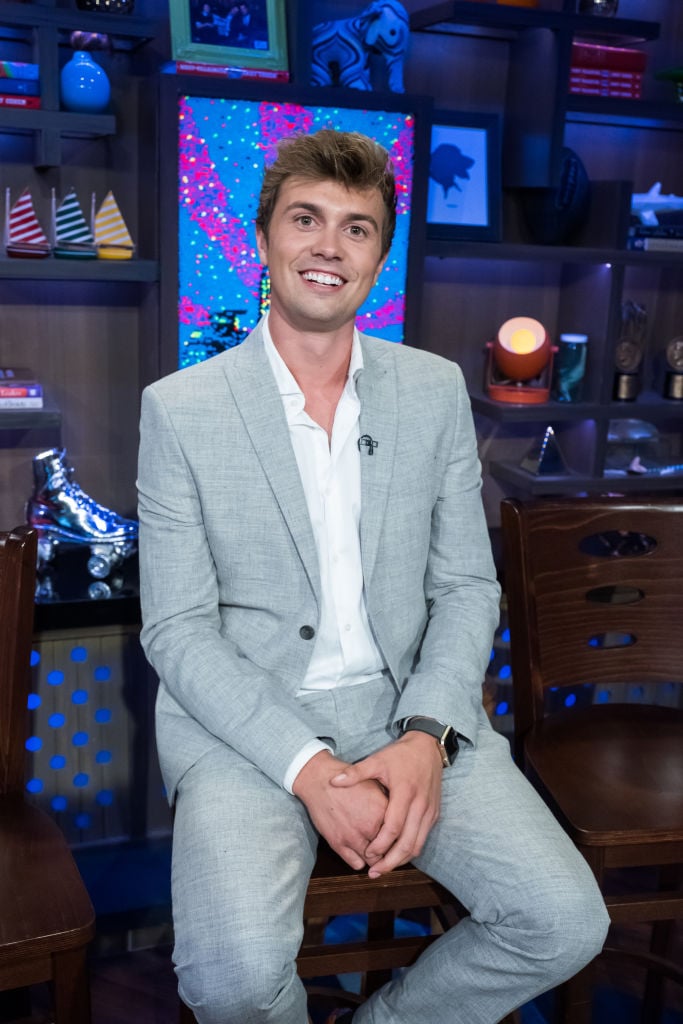 Empson, who was the bosun on season 3, originally tried his hand at house flipping in New York. He created a YouTube channel to allow fans to follow along as he planned to purchase and flip rundown properties.
But plans seemed to shift and he returned home to England in December 2018. Once he was home, his social media use was spotty as he hinted about new projects until going dark in September. After eight months away from social media he now has a new business venture that he seems thrilled to share.
He founded a fitness app
Empson returned to social media over the Memorial Day weekend. He acknowledged that he's been quiet but was excited to share his new business opportunity.
"As some of you may have noticed I have been quite for a while and I would like to share with you why," he shared in the post along with a photo of the app. "About two years ago, I started to feel deflated and wanted to change the way I looked and felt about myself. I invested my time – and a lot of money, in to a personal trainer twice a week."
RELATED: 'Below Deck Med': What Is Conrad Empson Doing Today?
He added that while training helped, he was spending a lot of money. "Overall it worked out that I was spending well over £240 a month on a gym membership and a trainer – and this soon became unrealistic to maintain on a normal wage," he continued.
"I searched around for an app that could replace the amazing service I had with having a real personal trainer, and quickly found there wasn't one. So this is what got me thinking..after hours, months and years of hard work and determination I would like to introduce to you.. 'Focus Fitness'."
Empson's app allows you to train anywhere, anytime
Empson stresses that Focus Fitness is a cost-effective way to get the workout you desire, but with a personal touch.
"An entirely new fitness app which lets you have your own personal trainer at your finger tips for a fraction of the cost! I have Specifically designed this for an average person – just like you and I, to be able to work with and create, a comfort in our own bodies – Whether that be from your own home or in a gym," he wrote in his post.
RELATED: Conrad Empson From 'Below Deck Med' Reveals His Most Embarrassing Moment on the Show
The app includes a nutrition, gym, and fitness class component. According to the fitness app site, a nutritionist and personal trainer will evaluate and help you determine your health and fitness needs, instead of a computer. Users also have access to new virtual classes that are updated weekly. Plus your personal trainer will work with clients to identify the smartest way to work out.
Two plans are available, ranging from a little more than $18 to $30 a month. Both programs come with a personal trainer and special nutrition and menu plans. Fitness offerings vary.