'Below Deck Med': Could Chef Kiko Be Getting Fired?
Could chef Hindrigo "Kiko" Lorran from Below Deck Mediterranean be on the chopping block following the dinner timing debacle from last week?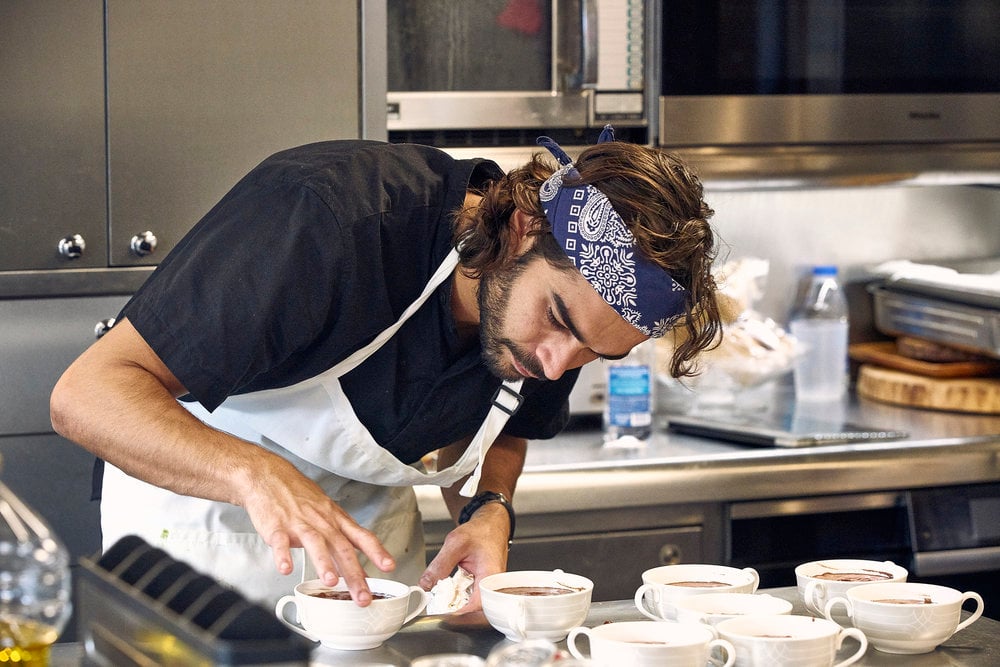 Captain Sandy Yawn looks serious in a preview clip about the possibility that Lorran could be on his way out. The latest group of charter guests tell Yawn that for the type of yacht, the food and service was average.
"I wanna walk out there and hear the clients go, 'Wow'," she tells Lorran during a meeting with him. He looks pensive and agrees with her. "You have to do that for me. Otherwise, I have to find another chef," she says.
Chef Kiko has been hot and cold with service
Lorran went from being on top of the world during one charter to struggling with a vegan order during the next. Yawn seemed flummoxed how he went from being on his game to delivering a seriously late dinner during the next charter. Not only did he deliver on a 6-course dinner for the previous charter, but he also had to cook for additional "surprise" guests the charter guests invited too.
Although he rallied during the previous charter, he admitted that he wasn't thrilled about the prospect of vegan cooking. "It's not my style, I f**king hate to cook vegan," he said in a confessional. "But I will try to make the guests happy." 
Second stew Christine "Bugsy" Drake wondered if Lorran hit a rough patch and then spiraled.  "I think Kiko is putting a lot of pressure on himself," she said in a confessional. "At the same time, I'm here to help. But it's part of what we do, we keep the drinks flowing, we keep the party going." 
Chef Kiko isn't the only one on Captain Sandy's radar
Lorran may not be the only one possibly on the chopping block. Yawn is also frustrated with chief stew Hannah Ferrier. Yawn is seen telling Ferrier she could have fired her years ago during the opening scene of the first show of the season.
Now viewers are seeing some of Yawn's frustration with Ferrier too. In the same clip, Yawn seems furious that the food is not being brought out quickly enough. "All the guests are at the table and no one has gone to check on them," Yawn tells Ferrier. "Start taking this food out to the table! F**k!"
Also, Drake and third stew Jessica More quarrel because More can't understand Drake's South African accent over the radio. Yawn is seen having to intervene with the argument as Ferrier looks on from down the hallway. "What's my chief stew doing," Yawn wonders in a confessional. "I don't see her leading." Later Yawn has a private conversation with Ferrier and viewers will have to wait and see how it unfolds.
Below Deck Mediterranean is on Monday at 9/8c on Bravo.