'Below Deck Med': Could João Franco Be a 'Below Deck' Captain Someday?
João Franco from 'Below Deck Mediterranean' says with a few more years and more experience, he could possibly qualify to be a captain on a 'Below Deck' show.
João Franco from Below Deck Mediterranean revealed he is getting closer to becoming a superyacht captain, which could someday make him eligible to become a captain on the show.
Franco recently celebrated another milestone and step toward his goal when he proudly showed off a test he recently tackled and passed. "Another milestone," he shared along with a few proud photos. "Another accomplishment. FINALLY!!! With so many obstacles, It's taken so long to get this ticket but I'm so effing glad and grateful for the people who believed in me and helped me through this stage of my life." He recently shared that while he isn't quite at superyacht captain status, he isn't very far.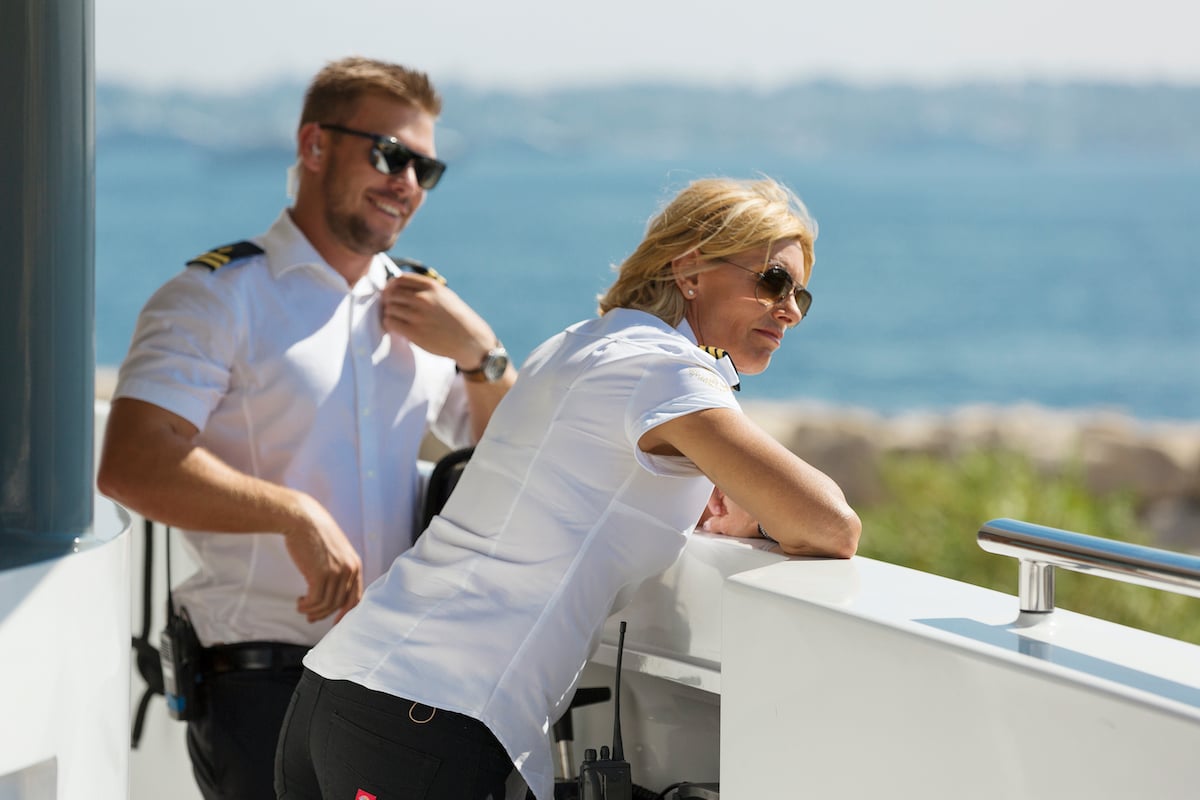 João Franco could qualify to become a 'Below Deck' captain in a few years
Franco shared where he was in his journey. "So I think a big thing was at BravoCon when everyone cheered me for being a captain," he said on the Behind the Velvet Rope with David Yontef podcast.
"[Captain Sandy Yawn] definitely helped me in that and she got me to that point," he continued. "And I had mentioned that I was not at the status level of Captain Lee [Rosbach] as far as qualifications or Captain Sandy. I've still got now maybe a year and a half to be able to become a captain of the show, for example."
"So I now finished my tickets I mean, this year we can all pretend like it almost never happened," he said referring to 2020. "But if I get my last qualification that I'm waiting for, I'm just waiting for paperwork. If I get it by the end of this year, then I'll be qualified to almost captain the boat of that size, but with no experience. So I'll go out, get some experience, and then you never know."
João Franco could soon say, 'I'm the captain now'
A big portion of Franco's storyline, especially during season 4 was his desire to become a yacht captain. Toward the end of the season, Yawn connected Franco with an interview that resulted in him landing a job. During his interview on the podcast, Franco shared that he was grateful and thankful for the assistance Yawn has given him in his career.
But he said she has reminded him he's not quite ready to drive the big boats just yet. She would tell him, "You're not that captain," he said referring to superyacht captains.
"You're a captain," he reiterated what Yawn has told him. "But you've got a small ticket captain, you know. So I think with her, she has she's done a lot of time in yachting. But she spent a lot of time in yachting and people find it hard to understand that I've spent a little time in yachting and have progressed. And again, with respect to Sandy getting me a position on a boat, I really appreciate it. And it worked out really well. It's not to say that I wasn't going to do that anyway. Because I was looking for that in the first place. So, again, I appreciate it, but my goal was to get to that point anyway and as best and as quick as I could relative to the experience I had."