'Below Deck Med' Crew Congratulates Hannah Ferrier on Her Pregnancy
Hannah Ferrier from Below Deck Mediterranean hinted that she wouldn't return to the series and now it's evident why.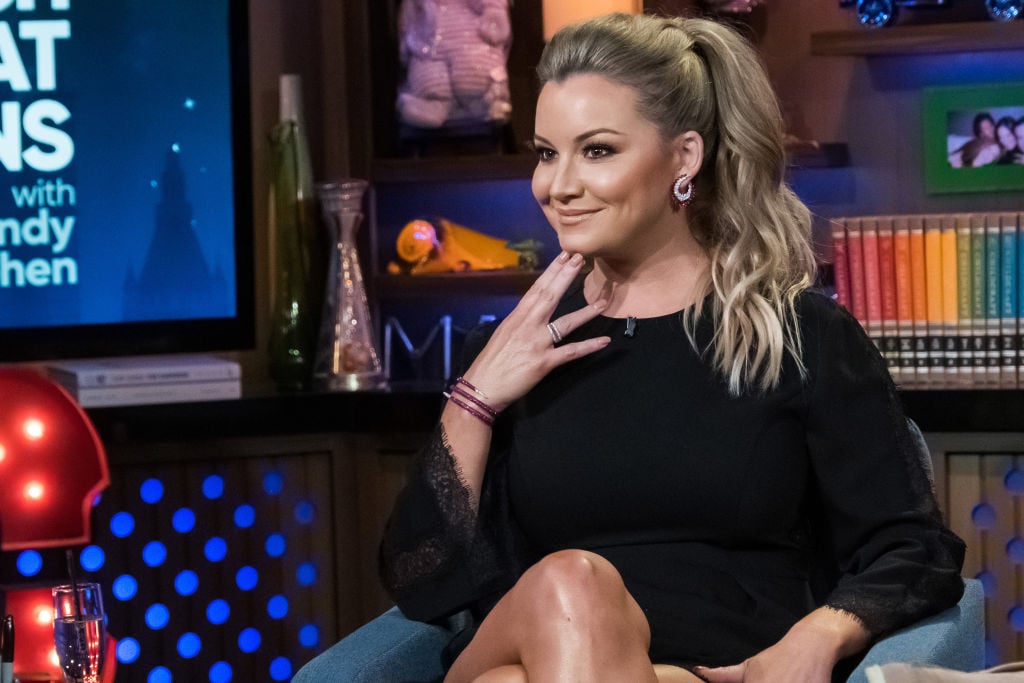 Ferrier announced her pregnancy on social media with an adorable photo and caption. "You are already my favourite adventure 💗 📸," she wrote. Ferrier hasn't been shy about her desire to become a mother. She said in a confessional this season she was only going to remain in yachting until she got "knocked up."
Apparently her confessional was either a premonition or she knew she was pregnant. Ferrier also shared during the first episode of season 5 that she had a steady boyfriend back home and has shared some social media posts referring to him too.
'Below Deck' crew sends their congratulations
Friends and crew members flooded Ferrier's Instagram and Twitter with messages of congratulations. Deckhand Jamie Jason wrote on Instagram, "OMFG, I'm SOOOO happpy for you Angel! F**k me im over the moon about this! And adventure well deserved, allllllllll the damn love to you and the little angel nugget your growing! 💕."
Deckhand Pete Hunziker added, "I'm so happy for you love ❤️💯🙏🏻😘." On Twitter, Captain Sandy Yawn seemed to completely thrilled for Ferrier. "Congratulations Momma!" she wrote. Yawn also reposted Ferrier's photo adding, "So happy for you @hannahferrier_! @leahshafer1 and I send you and yours our best and can't wait to see your beautiful baby."
João Franco posted hearts and Jenna MacGillivray from Below Deck Sailing Yacht shared a congratulatory message too. Other Bravolebs like Scheana Shay from Vanderpump Rules and Brandi Glanville from The Real Housewives of Beverly Hills left supportive remarks too.
Ferrier is 'very excited'
She shared with Bravo's The Daily Dish that she is thrilled to be expecting a baby. "I'm very excited," she said. Adding that being pregnant is "a little surreal." But she said, "It was good though. I think I had far more fun telling my partner."
Ferrier hasn't completely revealed many details about her boyfriend who she's been with for the past year and a half. His name is Josh, he works in commercial real estate and is from Scotland. Ferrier said he is excited about fatherhood. He's over the moon," she said. "He's so excited."
Morning sickness made her fully appreciate what it's like to be seasick
Ferrier now has a new appreciation for what Kasey Cohen went through when she was so seasick. "That was not a fun ride," she joked. "I kind of understood all the [Below Deck Med] guests complaining about seasickness after that."
Ferrier is due in late October and revealed that she suffered from morning sickness in the beginning. "I kind of am one of those people that if I'm sick, I give it a day or two and then if it doesn't get better, then I just kind of ignore it and keep going, and with pregnancy, it's not just you, so you can't do that. You can't just say, 'Oh, I'm gonna ignore that I'm feeling like this,' because you're harming your child," she said.
"So I think that for me was incredibly frustrating, just having been so sick for maybe like two months," Ferrier added. "There were some times where it was like 10 to 12 days, just 24/7. I don't know why they call it morning sickness. It's very strange because it's not. It's all day. So not being able to control that and not being able to feel better, just my normal life was difficult." She also said she wants to be surprised and find out her child's gender on his or her birthday.