'Below Deck Med' Deckhand Says He Would Rather Deal With Awful Charter Guests Than the Coronavirus
Below Deck Mediterranean deckhand Bobby Giancola shared that he'd much rather deal with crazy or terrible charter guests over being quarantined with the coronavirus.
A very bored Giancola took to his Instagram story and invited fans to "ask him anything." A fan asked him, "Corona quarantine by yourself for 30 days or a season of all s**tty charter guests?" Giancola said the answer was pretty easy. "S**tty charter guests. LOL. At least it would be entertaining and I'd get a tip."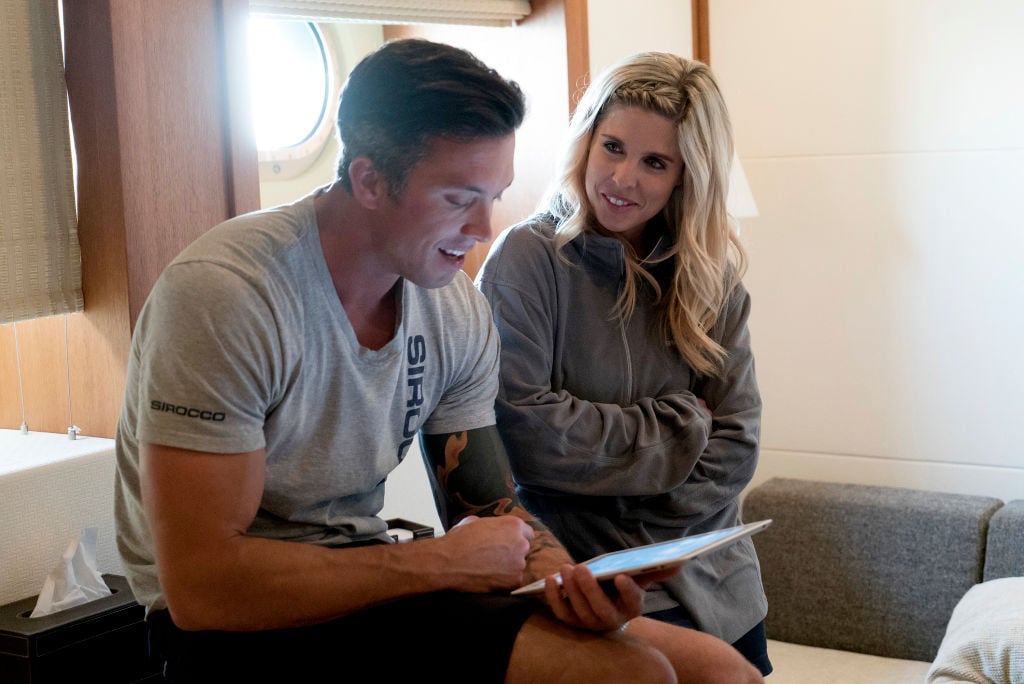 Another fan asked when Giancola was going drinking with friends. But he said not until the quarantine is over as Giancola is taking the threat seriously. He also shared if he'd return to Below Deck. Plus what is Giancola's biggest fear? It's not the coronavirus.
Would he consider going on 'Below Deck?'
A number of fans wondered if Giancola would consider returning to the series. He appeared as a deckhand on seasons 1 and 2 of Below Deck Med. He told fans he'd love to return if he was asked back. "If they ask most likely lol. It was a lot of fun," he shared.
Giancola worked for Captain Mark Howard and Captain Sandy Yawn on Below Deck Med. A fan wondered if he'd be interested in working with Captain Lee Rosbach on Below Deck. Of course, Giancola was into it. "Definitely," he wrote.
He added that his favorite charter when he was on the show was in the Exumas. But when it came to his favorite Below Deck season, Giancola admitted he hasn't been watching. "I honestly haven't seen any and don't have cable," he replied. Giancola also revealed he's been working as a freelancer in the yachting industry. "I'm freelancing and working in yacht sales at Denison Yachting," he shared. Fans also asked about his time as a firefighter too.
What's his biggest fear (and how did he connect with Colin Macy-O'Toole)?
While Giancola munched on quarantine Oreos he answered a question addressing his biggest fear. It's not the coronavirus, but instead a common problem many people face in South Florida. "I honestly hate driving in the rain as silly as that sounds," the deckhand replied.
He's also been pretty productive while being self-quarantined. Giancola and Below Deck Med deckhand Colin Macy-O'Toole recently teamed up to share a soothing tune with fans on social media. This is the second time the guys created a song from a distance. "Happy music Monday everyone! Here's our new song 'Into the Airwaves' feat @bgcola28. Enjoy and stay safe everyone!" Macy-O'Toole tweeted along with a video.
 "The first song that we did, that was something I wrote, and then I recorded my guitar part and then sent it to him," Giancola told Showbiz Cheat Sheet. "And then he did his piano part on top of it. And then this last one, he did the piano part first and sent it over to me and then I just freestyled something on top of that." He promises more is to come as the guys have gotten into a groove of working together from New York to Florida.