'Below Deck Med': What Do Delaney Evans and Kasey Cohen Have in Common?
Delaney Evans and Kasey Cohen from Below Deck Mediterranean found themselves in a tough position when the yachties weren't completely transparent on their CVs. While both Evans and Cohen had a background in yachting, they also struggled to perform stew duties. Cohen ultimately rallied when she was a stew on Below Deck Mediterranean Season 3. Plus Evans seems determined to make it work in the interior this season. So while they both may have embellished their CVs, they also share the same "can do" attitude.
Kasey Cohen and Delaney Evans didn't have superyacht interior experience
Chief stew Hannah Ferrier wanted to fire Cohen when she learned that Cohen stretched the truth about her experience on her CV. Cohen included "silver service" as part of her qualifications without actually having the experience. "I gave my resume to a friend back home who's in yachting to polish it," Cohen said about her resume. "I barely looked at it, honestly, and I didn't know that silver service or barista training was something so high end… he made me look like a freaking superhuman, and I am not."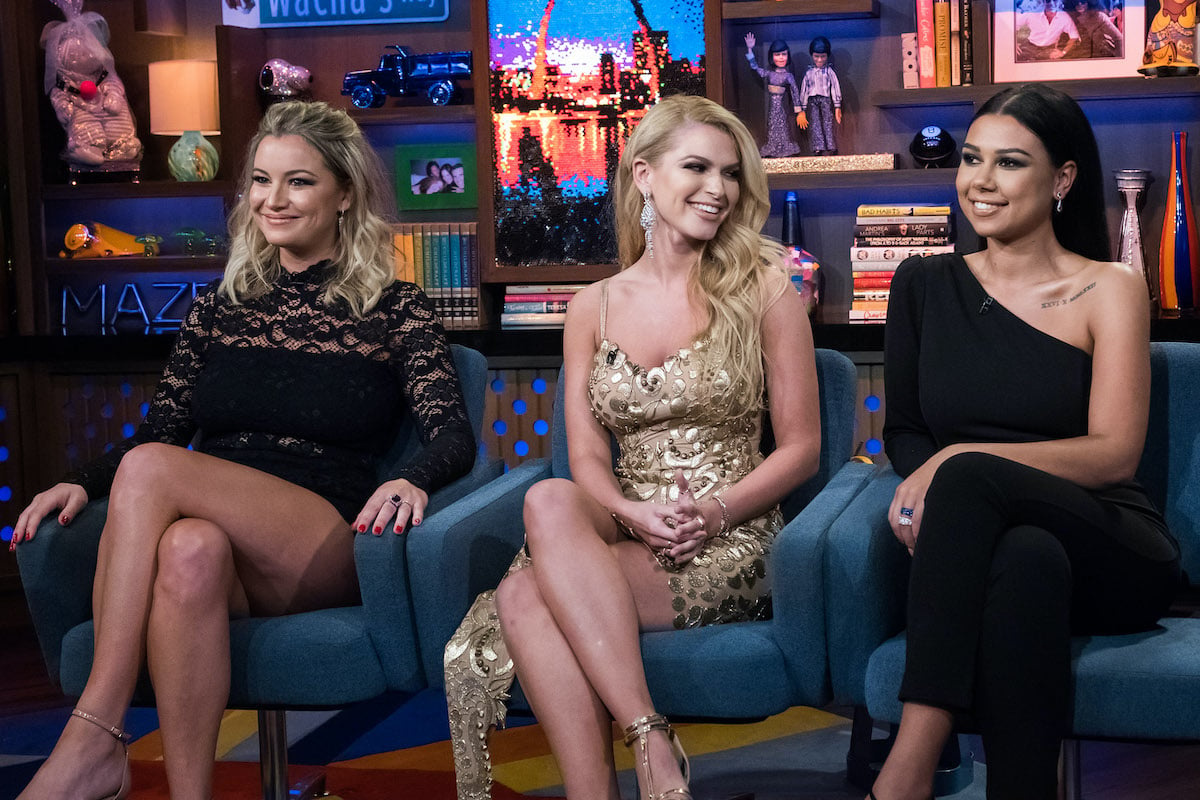 Like Ferrier, chief stew Katie Flood was ready to cut ties with Evans when she learned she didn't have interior experience. Evans came in as a fourth stew – something never done before on the show. Lexi Wilson wasn't performing her tasks so when Captain Sandy Yawn offered an additional stew, who was already being paid while in quarantine, Flood took the help. However, Evans indicated she was a deck stew on her CV. But then admitted she never really worked in the interior.
"And then I get this stew on board," Flood told Showbiz Cheat Sheet. "I find out she lied on her CV and I was like why is this happening? Like I'm not being a horrible person. But literally in the back of my mind, I'm like what the f–k is going on? This is meant to be the solution to the problem. And it's actually making the problem a lot worse."
Delaney Evans and Kasey Cohen had an additional hurdle to overcome on 'Below Deck Mediterranean'
Both Evans and Cohen had an additional hurdle to overcome beyond their lack of experience. Having Evans on board became a real problem when Yawn was told Evans could not share a cabin with chef Mathew Shea, which was the only empty crew bed. The yacht management company forbids men and women from sharing a cabin. So the entire crew would have to change cabins if she stayed.
Cohen was horribly seasick, which prevented her from doing her job. She told Showbiz Cheat Sheet that she tried everything to remedy the problem. She first tried sea bands, which are designed to provide a non-pharmaceutical solution to seasickness. But, "They didn't help me at all," she said. "But it became a running joke for me to just wear them all the time." Eventually, she had to seek medical help.
"He was an authentic Italian doctor so I thought it was funny," she laughed. "The doctor also prescribed some seasickness medication, which was a higher power than Dramamine."
'Below Deck Med' stews Delaney Evans and Kasey Cohen rallied in their jobs
Cohen and Evans were both determined to not allow their lack of experience to stop them from improving and staying on the boat. Yawn admitted she considered firing Cohen. "Kasey, she was sick and there was a point where I was considering letting her ago," she told Bravo's The Daily Dish. However, she couldn't help but notice that Cohen was determined. "This is the opportunity to train someone and change their trajectory and I really would hope Hannah would do that."
Flood said if the situation was her call she would have replaced Wilson with Evans and allowed Evans to finish the season. "I mean bless the lady," she said about Evans. "She's a lovely girl. There was nothing towards her. It was just the whole situation. And then it was also like bringing on another stew. And like why is Lexi still here then, you know? There's all those little things as well."
Adding, "If I had that choice, that's 100% what I would have done," she said about replacing Wilson with Evans.