'Below Deck Med': Did Hannah Ferrier Have Her Baby?
Although she hasn't made an announcement, Hannah Ferrier from Below Deck Mediterranean appears to have given birth to her baby.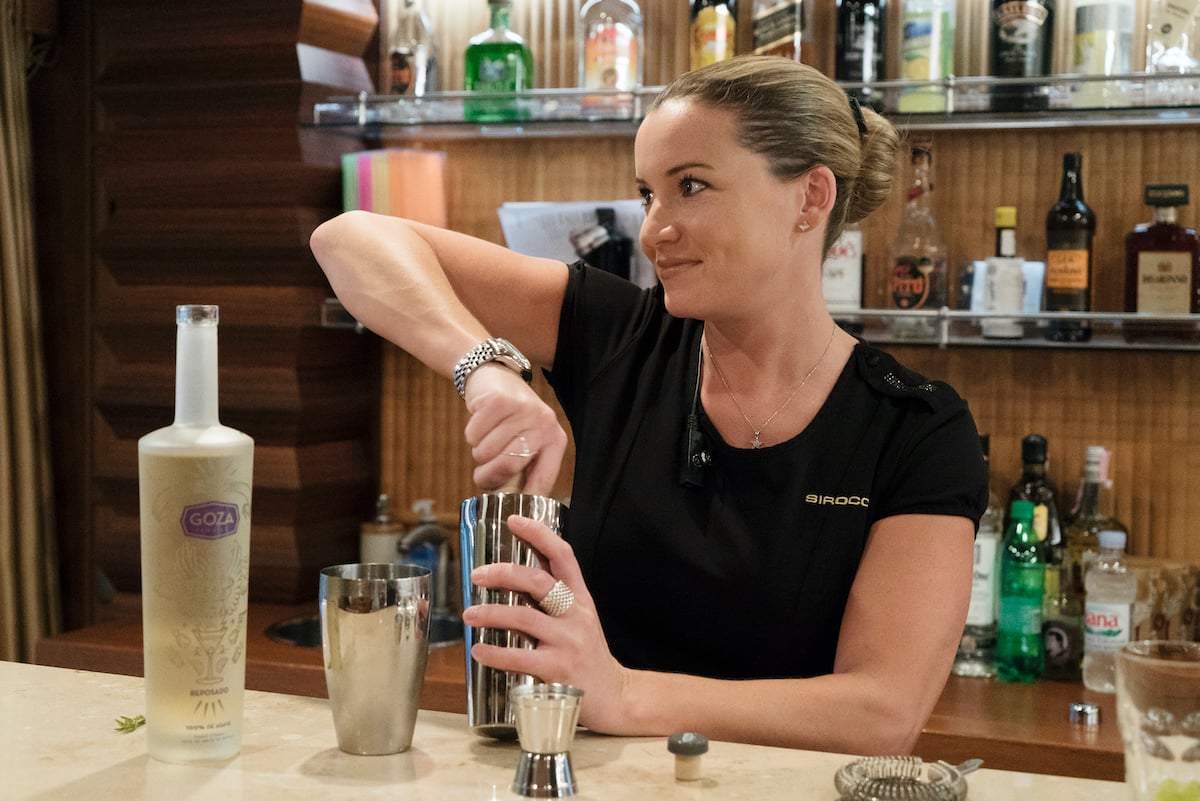 Ferrier and her boyfriend were seen in Sydney, Australia with their infant, according to Daily Mail. She reportedly held her newborn daughter and passed the child to her boyfriend. Ferrier previously shared that her daughter was due in October but has been quiet on social media during the last week of the month. She also has not revealed the child's name yet either.
She shared a photo of her baby bump in the last photo she posted on Instagram. "2 year anniversary with my gorgeous man," she captioned the photo. "Words can't express how much I am looking forward to this next chapter." Ferrier is glowing in a flowing blue dress, appearing as though she was close to giving birth.
New photos of Ferrier show that her baby bump is almost nonexistent only days after giving birth and she looked relaxed and happy.
Hannah Ferrier previously shared that yachting was good preparation for motherhood
Although this is Ferrier's first child, she anticipated long nights with no sleep. However, unlike other new moms, Ferrier shared that long, hard hours she worked in yachting prepared her for what was ahead.
"People are like, 'Oh, it's the hardest thing, and you'll be so sleep deprived.' I'm like, I just cannot see it being any harder or any more sleep-deprived than a season of Below Deck Med, that's for sure," she told Bravo's The Daily Dish.
"If you ever want training to be a mother, then you should probably go and work on a superyacht for a few years, because I think it'll be a walk in the park compared to that," Ferrier said.
Third stew turned chef, Anastasia Surmava revealed that the crew can work up to 18 hours a day. "We're exhausted. We work 15, 16, 17, 18 hours a day," Surmava shared on the Out in the Wild podcast.
She already had baby training when she was younger
Ferrier's mother owned a childcare facility and she used to help her mother when she was younger. "I changed many, many nappies. [My mom is] a Montessori early development childcare teacher, so I learned a lot from her," she said. "They say it takes a village, and I've got my village ready."
She also had some idea of how she wanted to raise her child too. Ferrier dished about observing how European families take their children everywhere instead of leaving them home with a babysitter.
RELATED: 'Below Deck Med': Hannah Ferrier Jokes About Being 'Officially Old'
"I lived in France for many, many years where they just incorporate their children into their social life, and I think it's good for kids to get used to being out at restaurants and a social life and all that sort of stuff," she said. "We've got a big backyard now, so I'm sure we'll be doing lots of entertaining."