'Below Deck Med': Did Malia White Know Chef Tom Wasn't Faithful When They Filmed the Reunion?
Did Malia White suspect boyfriend Tom Checketts hadn't been faithful to her during the Below Deck Mediterranean reunion?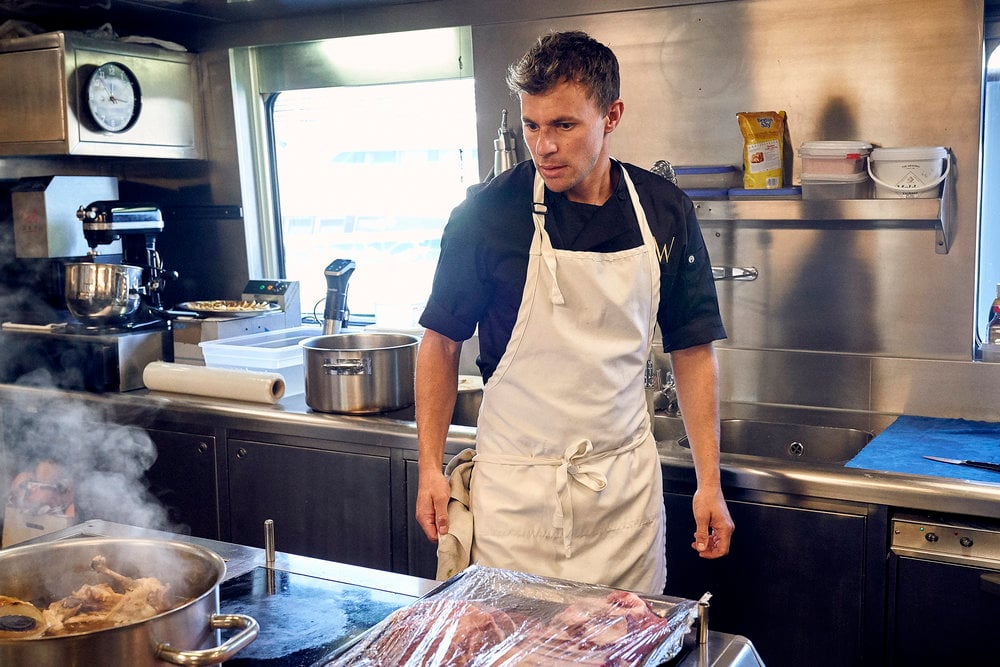 The couple admitted they weren't actually together at the time and were figuring out their relationship. They hadn't seen each other in person in five months and took a beating on social media this season. But when reunion host Andy Cohen asked if they remained faithful when they are apart, both White and Checketts had an odd and possibly telling reaction.
"Are you monogamous when you are off on separate charters," Cohen asked. They both hesitated. "Yeah," Checketts finally responded as White sat next to him grinning. "I mean, that's the plan." Checketts then laughed.
Malia White reveals what happened with Tom Checketts
She dropped a slew of hints about splitting with Checketts. First, the couple stopped following each other on Instagram. White also shared memes and comments about being single. She later shared a few memes that implied that Checketts cheated on her.
White confirmed she was single when she appeared on Watch What Happens Live with Andy Cohen. "I'm very much single," she said. "This industry's tough. We worked apart for a long time and … yeah. There's some bad apples out there."
Cohen noted that the reunion had been shot a few weeks prior to her appearance on WWHL, saying viewers will see the couple all over each other. He added that his understanding is that the couple were "open" when they were away. "I think I was wrong about stuff too," she laughed. She wouldn't get into the details of the breakup but added, "Tom and I are done."
The couple admitted they were having issues
During the reunion, Cohen asked Checketts why he didn't follow White on Instagram. "We're just trying to work it out," he admitted. "I don't know, it's been a sh*tstorm online, to be honest." He said he sometimes takes a break from social media, adding his mother even got death threats because her son was dating White.
They both admitted they weren't sure about the status of their relationship at the time. "We're trying to maintain the best relationship we can," Checketts said. "To say I haven't seen Malia for five and a half months. I've just done a really busy summer season. And Malia has as well. And we haven't seen each other since May."
So were they together when they filmed the reunion? "We don't know," White said shaking her head. Checketts reiterated that the couple was trying to work out their relationship.
Only days later White shared breakup and cheating memes on her Instagram story. White said, "This is for you buddy" before playing a Beyoncé video on her story. Another meme featured Beyoncé and the words, "The first time he cheats versus when you had enough."