'Below Deck Med': Does Captain Sandy Fire Lead Deckhand?
Could Below Deck Mediterranean be down another crew member? Captain Sandy Yawn is taking deckhand Pete Hunziker's behavior to heart as she is seen in a preview clip to be on the brink of firing him.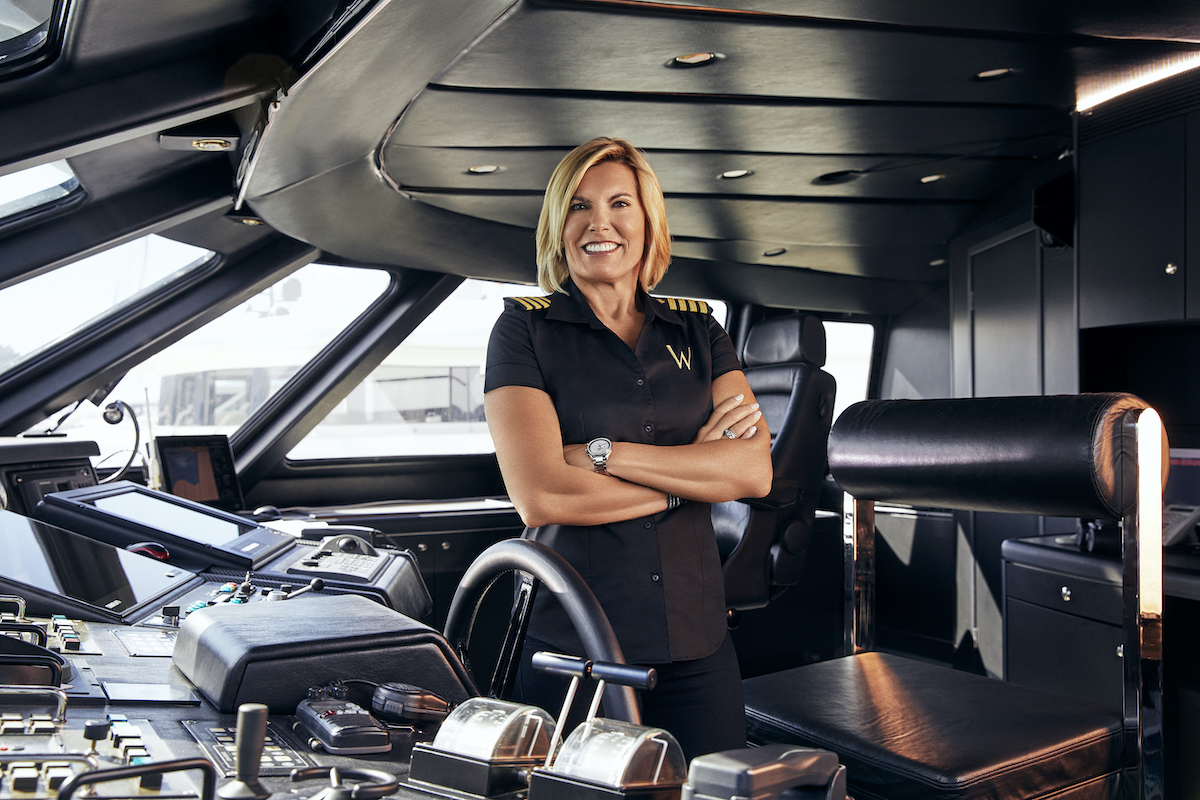 Despite his experience, Hunziker's behavior has been problematic. He started off on the wrong foot by unwittingly referring to bosun Malia White as "sweetheart" or "sweetie" on a number of occasions. White took note of this continuous reference and brought it to Yawn's attention. Instead of admonishing Hunziker alone, Yawn called a meeting with the entire deck team to generally explain that you do not refer to your boss in this manner. 
The discussion was initially lost on Hunziker as he did not realize the remarks were directed specifically at him. After White and the team reinforced he should refrain from using that term, he still proved to be problematic. So is Yawn going to cut him loose?
Yawn seems ready to head into the next charter without him 
Yawn is seen telling Hunziker she's ready to go into the next charter without him. She calls the meeting after previews show that second stew Christine "Bugsy" Drake pulls Yawn aside to share the creepy encounter she's had with Hunziker. "I have been having a strange encounter with Pete," she tells Yawn.
But it isn't only Drake who is getting a bad vibe from Hunziker. "Your ego, your cockiness is now putting the safety of this vessel in jeopardy," White is seen telling him. This isn't the first time White has had to speak to Hunziker about his demeanor. He snarked over the radio when he threw the wrong line. Plus White worried he was resistant to taking direction.
Viewers will have to wait for the episode, but Yawn does not look like she's playing. Clearly she's spoken to Drake and won't tolerate the behavior. "I got a charter that starts soon. I'm seriously considering letting you go," she is seen telling him. 
Drake had a creepy encounter with Hunziker in the crew mess
Drake got a bad vibe from Hunziker from the moment she stepped on the boat. She jokingly referred to him as the "crew mess creeper" but the exchange became more serious when he made sexually inappropriate remarks to her. 
Not only did he imply he was "undressing her with his eyes" but he also went into detail about previous romantic encounters with stews. He made crude remarks about what he planned to do when he finally met up with former second stew Lara Flumiani. "We had a connection from the get," he tells her. "I'm gonna go chase her down and see what happens." Adding, "I'm gonna undress her with my f**king teeth. I'm gonna do things to her she's never had done to her before. And she's gonna fall in love."
He didn't pick up on overt cues from Drake that she was extremely uncomfortable. "You see I don't know if you are saying that for shock value," Drake said to him looking completely horrified. He continues by adding, "No, it's true. Just stews who are down for a [good] time. That's where I got my name last year. Party Pete."