'Below Deck Med': Does Chef Tom Regret Taking the Job?
Chef Tom Checketts from Below Deck Mediterranean may have a few regrets about taking over as chef on the show.
He quickly became frustrated when the guests asked for a last minute birthday cake and was angry when the guests mistook his poached lobster as being raw. Even during the second dinner service, the guests (once again) didn't appreciate poached chicken and sent it back.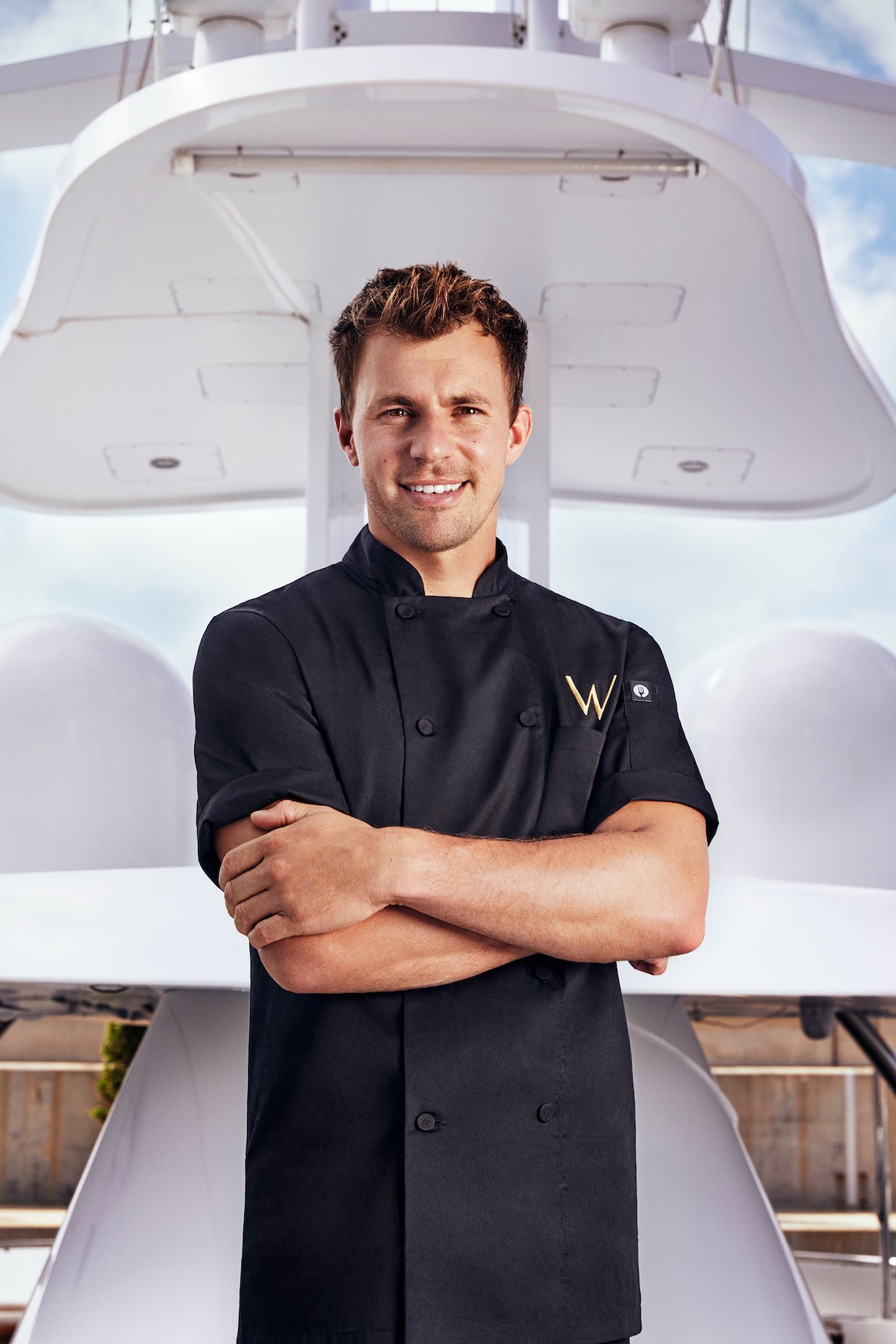 Previews show that girlfriend bosun Malia White worries Checketts is going to walk off the boat. Checketts and Captain Sandy Yawn also have a tense conversation where he seemingly explodes after the exchange. He expressed regrets to White during intense moments but what does he think about taking the job today?
'The beauty of hindsight'
Checketts didn't anticipate joining the boat when he came to Spain to visit White. In fact, he didn't realize how bad things became for chef Hindrigo "Kiko" Lorran.  "I was aware of Kiko, and he had had a few bad nights," he told Decider. "But I've seen it now. I wasn't aware of how bad it was at times. And I don't mean that in a disrespectful way to Kiko. I just mean like, that was a sh*t fight. So yeah, had I have known, I probably wouldn't have done it myself. That's the beauty of hindsight."
He was also thrown into the job, sharing he usually has more time to plan for arriving guests. "It's none of this last-minute provisions turning up the morning of the guests," he said. "[But] that's because of the nature of the charters, and how they're booked in close proximity to each other. Some of it has been avoidable, I suppose. But yeah. It's not quite how I thought it was going to be."
Checketts also dealt with broken equipment. "One of the ovens broke on the very first day, one out of two of the ovens," he said. "And then, obviously, Hannah [Ferrier]. I wasn't expecting that as well. That was crazy. So, yeah. It got very real very quick."
He's not overly concerned with the hate
White has been the target of some significant online hate. She snapped a photo of chief stew Hannah Ferrier's prescription medication and shared it with Captain Sandy Yawn. Ferrier was ultimately fired as Yawn cited her as a safety concern. White, but also Checketts have been in the line of online fire since then, but he says he tries to avoid letting it get to him.
"Yeah, it's crazy," he said. "Malia has the advantage of having done it before. I think she's kind of used to taking a bit of flak online. The things that people write online, they would never say it to your face, the majority of it. So it's been interesting for sure. We obviously talk about it and reassure each other that everything's going to be alright. This is not a big deal. It doesn't mean anything." 
Some fans have speculated that the couple has since broken up. They no longer follow each other on Instagram and White has been deleting photos with Checketts she had posted in the past few months.