'Below Deck Med': Does Malia White's Boyfriend Tom Checketts Replace Chef Kiko?
After saying a gut-wrenching goodbye to chef Hindrigo "Kiko" Lorran, the crew from Below Deck Mediterranean crew needs a chef — and now.
Ironically, bosun Malia White's boyfriend, who is a yacht chef is coming to visit just as Lorran is making his exit. Captain Sandy Yawn catches wind of his arrival and asks for his CV when she learns he is a yacht chef.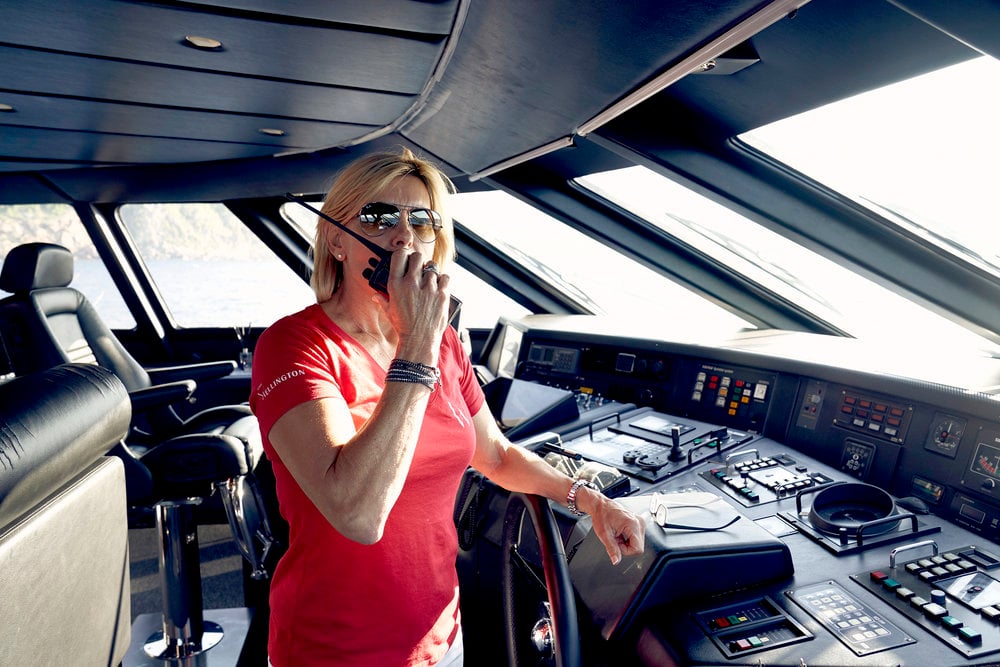 "And he's like a real chef," Yawn says to White. "Is he currently employed?" Christine "Bugsy" Drake pipes in that she was thinking the same thing. White says he's just freelancing for now. Yawn has a lightbulb moment. "Will you have him send me his CV? If you're comfortable with that. That would be amazing." White looks a little stunned.
One indication that Checketts may end up being the chef is hidden in the previews for the next episode. Although chief stew Hannah Ferrier seems agitated that Jessica More and Rob Westergaard coupled up, White is seen sternly telling, perhaps Ferrier, to "man up and share a cabin." Ferrier and White are bunkmates. Ferrier is later seen telling Westergaard and More that she misses Lorran and she needs them.
Malia White's boyfriend, Tom Checketts is a total foodie
Chef Tom Checketts is definitely a foodie. His Instagram is filled with photos of White or some pretty amazing dishes. Last year he showed Instagram followers how he made squid ink pasta. "Squid ink pasta for the lobster tortellini," he captioned his post.
He's also a pro at pastries too. He showed off a photo of tiramisu and a chocolate tart that is total eye candy. Checketts also shared a video of how he tempered chocolate. "Tempered chocolate sprayed on to a peanut parfait. 1 element of the guest dessert," he wrote.
Like many chefs, he also seems to appreciate protein. Checketts shared a photo from a market where smoked meat was hanging on a cart. He showed followers how he cooked steak to perfection in a Big Green Egg. Checketts also smoked salmon in the Big Green Egg.
RELATED: 'Below Deck Med' Chef Says the Job Is Far More Intense Than What Viewers See (Exclusive)
Checketts likes to use ethically sourced ingredients. "A few from the past week in the galley. Ethically sourced ingredients are such an important part of being a chef, especially on a yacht where we have the opportunity to do so. We should all respect the ingredients throughout the circle of life," he shared in May. He included a string of amazing dishes he recently prepared.
Another couple on board?
If Checketts joins the crew, he and White will be the second couple on board. White and Checketts have been together for more than a year and have worked together in the past. In October she celebrated one year with Checketts.
She referred to him as her "favorite person" in an Instagram post. A fan ribbed her about dating yet another yacht chef. Viewers "met" White when she and chef Adam Glick had a tumultuous relationship during season 2. The fan asked if she ever dates anyone outside the industry. "Yes I have," she replied. "But in yachting we hardly date people outside of the industry as our lifestyle is a pretty difficult one to have a normal life/relationship because we are always at sea. My bf and I happen to work on a yacht as a 'team' which is very common."
RELATED: 'Below Deck Med': Malia White Celebrates Meeting Her 'Favorite Person'
Stay tuned to find out if Checketts is the next Below Deck chef. Below Deck Mediterranean is on Monday at 9/8c on Bravo.