'Below Deck Med': 'Everyone Probably Hates Each Other,' Alex Radcliffe Says of Season 5 Cast
Alex Radcliffe from Below Deck Mediterranean shared a series of photos of the season 5 crew, adding that while the memories were sweet, he knows some crew members no longer speak to each other.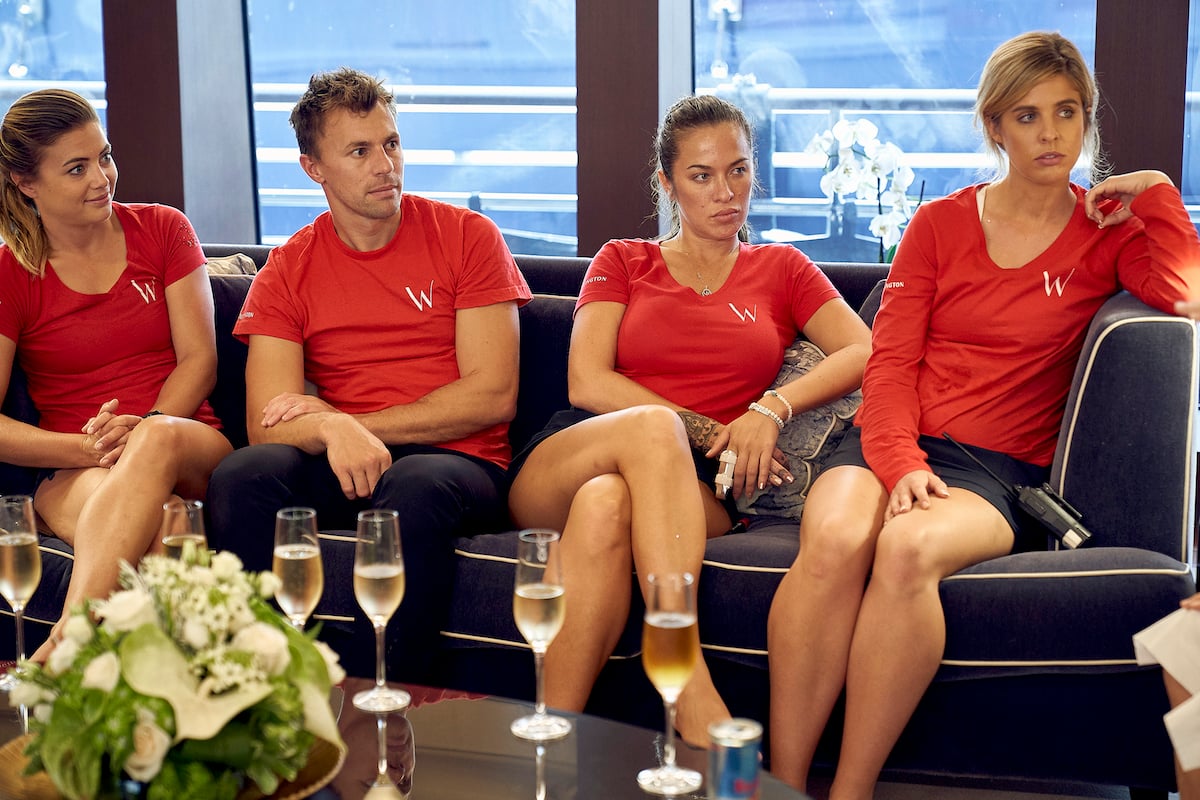 "Scrolling through old photos and came across some of these gems," he shared on Instagram along with several photos of happier times on the boat. "Everyone mostly prob hates each other but I weirdly miss everyone of them in some type of way, or I just miss the partying aspect after charter and free drinks idk."
Radcliffe is one of the few crew members to depart from the season relatively unscathed from controversy. He spent the majority of the reunion eating popcorn and drinking wine, while the rest of the crew battled it out.
And while the scars from the recently aired season remain, perhaps enough time has passed, considering the season was filmed more than a year ago.
Everybody still loves Alex Radcliffe
A few crew members replied to Radcliffe's post, sharing positive vibes. "Love this!!" chef Tom Checketts commented. Radcliffe responded to Checketts telling him he couldn't tag him in the photos. Adding, "fix your account before I fix you knuckle [sandwich]," he joked.
"Hahaha love you my boooy and miss you too!! I look like a greasy troll in that photo," Aesha Scott added to the thread. Jessica More, who was already friends with Radcliffe before they boarded The Wellington shared, "Awwwww! Always miss you f**ker!" Chef Hindrigo "Kiko" Lorran wrote," [You] are the best."
A fan commented that the photos were cute but thought it was a shame everyone had a fallout. "Aww I'm sorry everyone hates each other these are cute though." Charter guest Yu Hannah Kim wrote, "We would have never known all the drama! You guys hid the hatred and kept it professional."
Are conflicts still going?
Radcliffe may be the only crew member who stayed out of the fray during season 5. More and deckhand Rob Westergaard got into a steamy boatmance that ended horribly. And while Christine "Bugsy" Drake didn't join the crew to make chief stew Hannah Ferrier uncomfortable, the bad history between the two initially gave Ferrier significant anxiety.
But the real fallouts came after Lorran was fired. Checketts arrived to spend time with bosun Malia White. The couple had been seriously dating for nearly a year. But timing prompted Captain Sandy Yawn to asked Checketts to join the crew as the chef.
The crew unraveled when Ferrier didn't want to move cabins to accommodate White's request to bunk with Checketts. White ultimately got her way but found Ferrier's unregistered valium and vape pen during the move. She snapped a photo and shared it with Yawn. Ferrier was fired. Yawn and Ferrier haven't spoken since the reunion.
But then Checketts' stress got the best of him and he lashed out at Scott. Scott was also friendly with Westergaard, which made More jealous. Off the show, Checketts and White's relationship took a serious hit. They had a messy break up while Below Deck Med Season 5 aired.