'Below Deck Med' Executive Insists 'Nobody Is Being Cast Onto the Boat'
'Below Deck Med' executive insists the show is not scripted and that Captain Sandy helps to choose the crew members.
Josh Brown, Bravo's Vice President of Current Production for Below Deck Mediterranean recently shared that the show is not scripted and Captain Sandy Yawn helps to decide who joins the boat.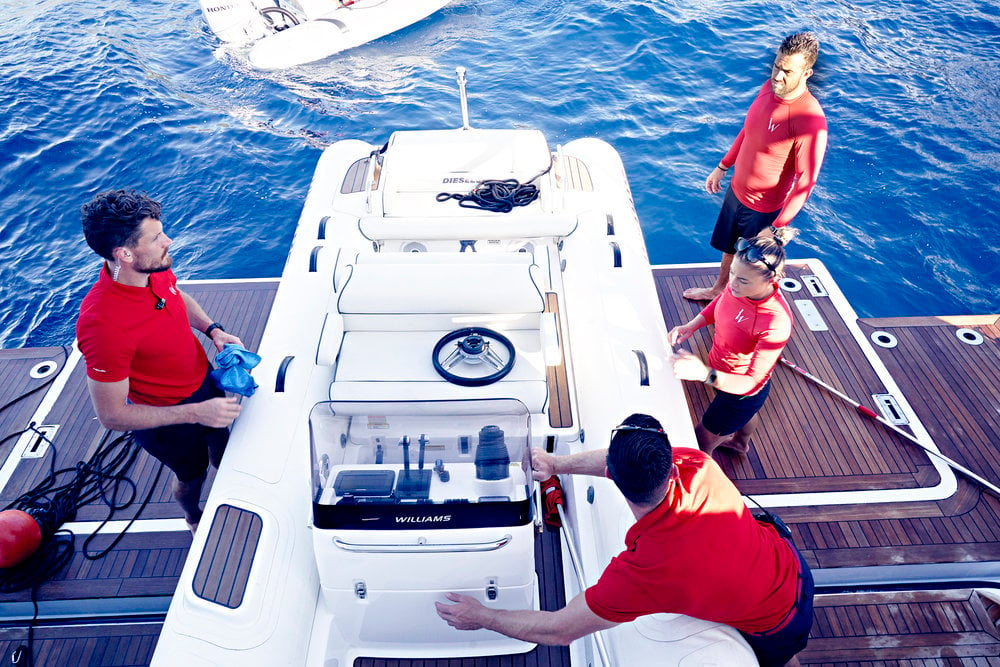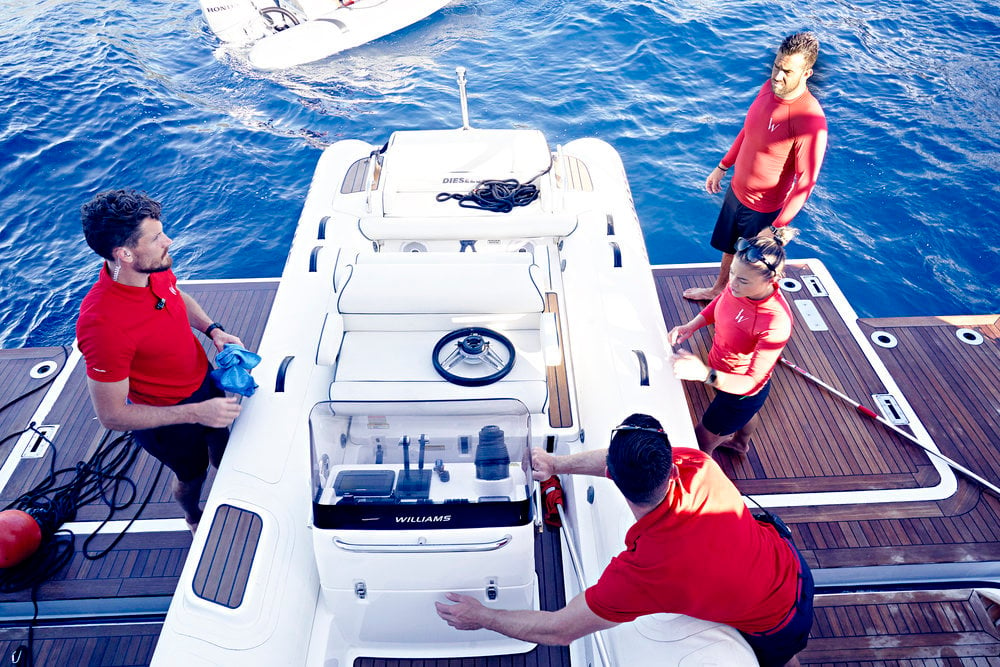 Some fans slammed the series after chief stew Hannah Ferrier was fired for having unregistered prescription medication on the boat. But viewers grew even more suspicious when suddenly bosun Malia White's boyfriend seamlessly replaced the outgoing chef. Plus Christine "Bugsy" Drake took over as chief stew, which prompted many fans to insist the show was a setup.
However, Brown said none of the show is scripted, plus Yawn has a say as to which crew members join the boat.
The show isn't scripted, Josh Brown says
Brown directly addressed the notion that the show is scripted.
"One misconception I really want to try and address is, I see on social media that there's this perception that Hannah's firing was somehow scripted, and that is a hundred percent not the case," he said on Bravo's The Daily Dish podcast.
"We're really upset to see Hannah go in this way in the middle of the season, you know?" he continued. "No one wants to see a cast member who's been on the series for almost five seasons to leave in that manner. It's sad. But you know what? That's how it works in maritime law, and we really had no option."
He also took on the notion that the show only features yachties plucked by casting agents. "In this case, it's real yachts that are being put on the yacht who come to the show," he sad. "So certainly, Captain Sandy has an input, but it's sort of a collective decision, based on resumes and experience and that sort of thing. Nobody is being cast onto the boat. These are the type of people that Captain Sandy would want to work with, who Captain Sandy would feel like has the right experience for this size boat and these type of charters." 
Cast members are not a 'plant' either
Some fans thought it was convenient that chef Tom Checketts "happened" to be available as chef Hindrigo "Kiko" Lorran left the boat. Executive producer Nadine Rajabi said none of it was premeditated.
"That was not a setup," she said on the Reality Life with Kate Casey podcast. "I know it looked like it, I promise you it wasn't. And [Christine] Bugsy [Drake] as well. There were two other second stews that were lined up and they both fell through. So that was a last-minute thing."
"Tom was always supposed to come," Rajabi said. "Sandy was actually looking for another chef. It was tough to find another chef. At the time we had somebody else lined up, and some things happened. It was another female chef and she couldn't make it."
"So Tom staying was kind of a Godsend in that sense," Rajabi continued. "He's a very qualified yacht chef like he's on huge boats. He was in Europe and he'd flown back home to see Malia and then he was going to back to the UK to see an uncle who was very sick, who unfortunately I do not believe is with us anymore."