'Below Deck Med': Former Stew Shades Captain Sandy
Third stew Lauren Cohen from Below Deck Mediterranean season 2 recently shared that Captain Sandy Yawn was a micromanager and she'd never want to work for her again.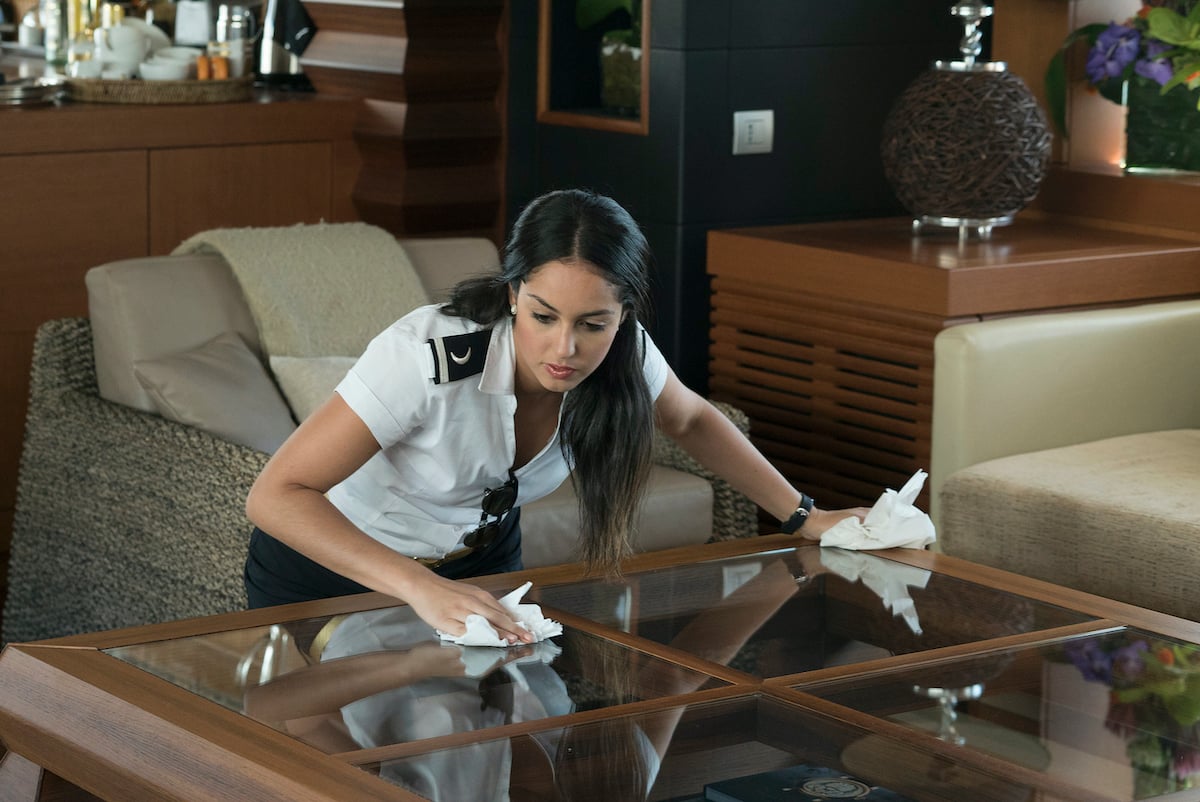 But despite the shade, the majority of Cohen's drama focused on tensions with deckhands Bobby Giancola and Malia White during her season on the show. She was also put in the middle of the drama between chief stew Hannah Ferrier and second stew Christine "Bugsy" Drake. Meanwhile, Yawn was often consumed with dealing with an insubordinate chef and an epic anchor chain tangle.
However, lines are being drawn this season with Yawn and Ferrier making it clear they are no longer on friendly terms. In an Instagram story, Cohen not only shades Yawn but shows her support for Ferrier.
Is Lauren Cohen just taking sides?
Cohen showed her support for Ferrier in an Instagram story while shading Yawn. "My [two] cents on the new season of [Below Deck Med] for those asking," she wrote. "1. Sandy's job is to drive the boat. 2. Hannah's job is to manage the interior. 3. Chef's job is to work with the chief stew on serving the best food according to certain situations."
She then shared her opinions of the crew. "No, I would never work for Sandy again, her micromanaging and undermining of the crew in front of guests is detrimental to crew morale and overall success. 5. [Hannah Ferrier] is going to be the best mama."
She didn't offer any new thoughts on White but didn't have the best relationship with her during season 2. White called Cohen "shady" and "insecure" after Cohen confronted White about dating chef Adam Glick while catching feelings for bosun Wesley Walton. White returned this season and became the first female bosun in the history of the show. Yawn has clearly appreciated White's work and is very supportive of her this season.
Cohen felt like she was put in the middle of the stew drama
Meanwhile, Yawn hasn't been thrilled with the interior this season and has expressed her concern on more than one occasion.
The interior team was divided during Cohen's season. Christine "Bugsy" Drake was the second stew during season 2 and returned this season to assume the role once again. Cohen admitted she felt like she was put in the middle of Ferrier and Drake's disputes, but she eventually sided with Ferrier.
"It's really hard being the third stew, and I'm in the middle of my chief stew and my second stew," Cohen told Bravo's The Daily Dish. "And they're both great at their job and they have completely different management styles. And I respect both. Hannah's very, 'Suck it up, let's move on.' And Bugsy's like, 'Let's talk about it. Tell me about your feelings.' So I appreciate both. I'm getting tugged in both directions, and it's really hard. It's hard working with your boss and being friends with her and trying to be friends with everyone else who may not like her. It's a tough spot to be in."
At the time Cohen was rooming with White. But the women decided to swap roommates. Cohen roomed with Ferrier and Drake and White bunked together. The alliances became stronger, especially after Cohen had tension with White and Ferrier had a dispute with Drake.