'Below Deck Med' Guest and Jessica More Get Spicy Over the Last Night at the Club
Below Deck Mediterranean charter guest Hannah Yu wanted to offer more context to how she and her friends ended up at the club with the crew on the last night. She also ended up having a spicy exchange on Instagram with third stew Jessica More.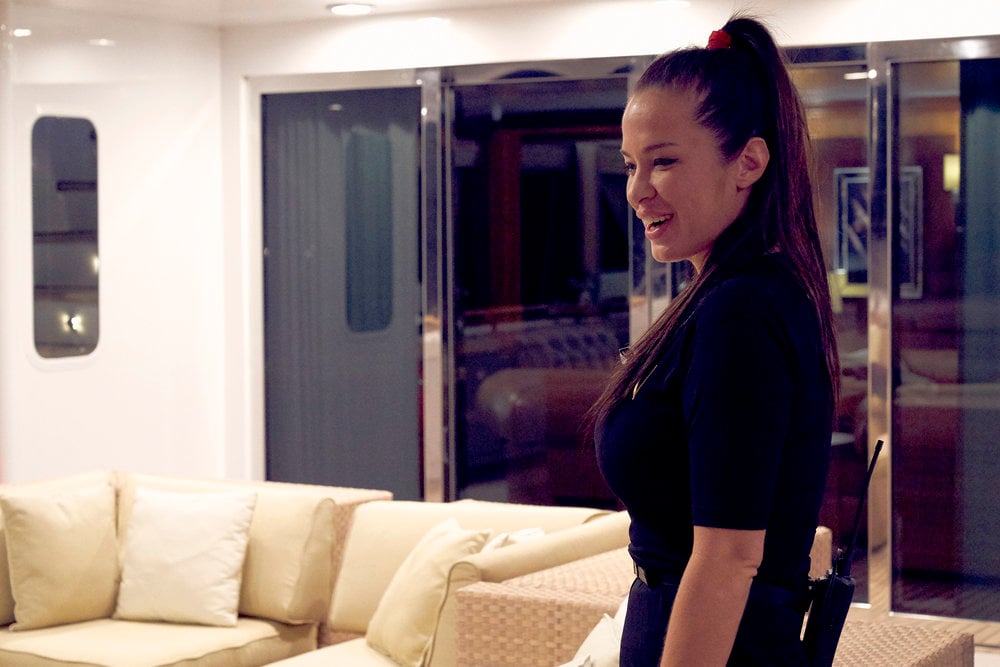 Yu commented about reports that deckhand Pete Hunziker gave the guests a heads up that the crew would be at the club later. Yu remarked that she recalled discussing a night out with Hunziker but insists the evening was coincidental.
"I think the first day when I was in the water @peterhunz and I were chatting and perhaps he mentioned they were going to go out the last day?" Yu wrote on the @belowdeckaboveaverage Instagram account. "But I think that's a normal occurrence, and I don't think I knew what part of Mallorca they would be or the name of the place. If he had mentioned it was over my head, we were genuinely surprised when we got to the club on our last day."
Hannah Yu insisted she and her friends didn't make a point to meet up with the crew
She added that she and her friends only wanted a night out. And not one with the crew either. "I had posted on IG stories a video of us at the entrance of the club when we got there after dinner," she wrote.
"At the entrance, they told us about an American filming production going on inside (and this is when we found out we were at the sole club open on that Sunday," Yu continued. "And they were checking with production if we were allowed inside, or if we'd have to go back to our hotels for the rest of the night)."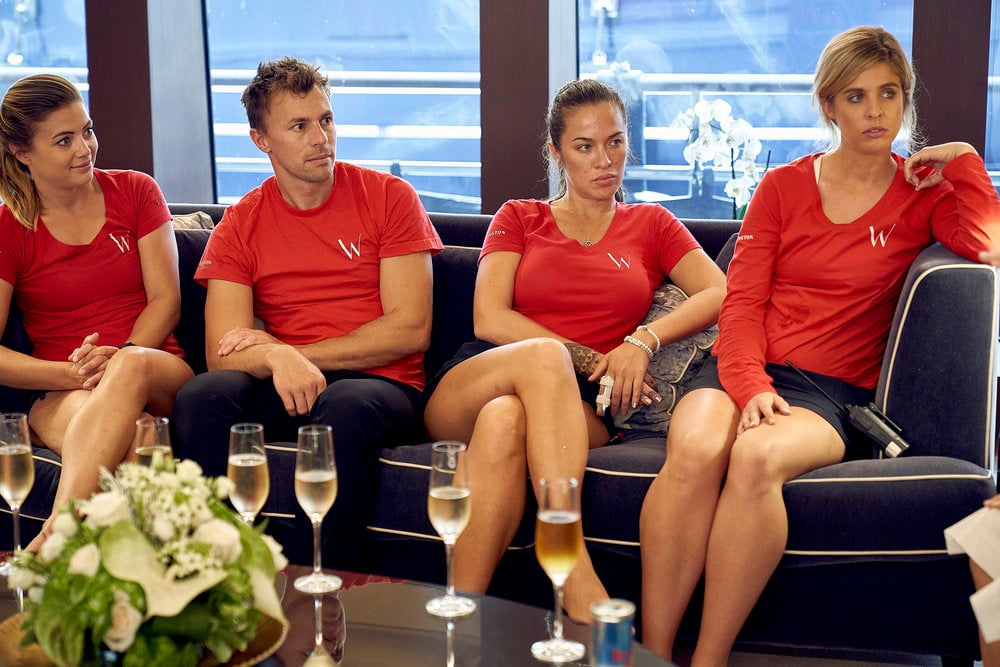 RELATED: 'Below Deck Med': Pete Hunziker Tipped off the Charter Guests To Meet Them at the Club
"Long answer short, we don't get a ton of ladies out night with all our responsibilities at home – nonetheless in the beautiful Med," she added. "We wanted to enjoy our last night out and we weren't planning our night around you all!"
But then Yu commented about Rob Westergaard
Yu and Westergaard flirted at the club. "I think Rob really likes to connect with people and wears his heart on his sleeve," Yu explained on the thread. "Jess seemed unhappy and distant (hence why I thought she could lighten up and meet some people at the club) but she seems pretty good now."
The comment sparked More to get involved. "So weird cause I thought one of the boys mentioned to us that y'all would prob be meeting up with us at the club, before we even left to go out that night," More replied. "I am however not sure how you recall how 'unhappy & distant' I was when you didn't really recall the night."
"You also knew beforehand Rob and I were in a relationship together cause we all had a brief chat on the bow of the boat before the charter was over," More wrote. "But yes I am in a much better place now."
That's when Yu said she heard Westergaard and More broke up. "I'm always more the merrier so I did think if somehow we ended up seeing you guys that it could be fun, but I didn't actually expect it to happen," Yu wrote.
RELATED: 'Below Deck Med': Jessica More Says Charter Guests Were 'Tipped Off' To Come To the Club With the Crew
"I don't remember lap dancing Malia but I do remember you standing by yourself and looking upset (you had every right to!) I heard you guys had broken up and my wingwoman side came out," she continued. "I'm sorry that came across as disrespectful. Yup, I remember the convo on the boat- and that's when I first knew of you guys being together (the last night on the boat). You look [fire] and I'm sorry if anything I did felt hurtful or disrespectful to you."