'Below Deck Med': Hannah Ferrier Admits She Should Have Quit and Wished Chef Kiko Had More Support
Hannah Ferrier from Below Deck Mediterranean says she felt frustrated with the job and admits she should have quit.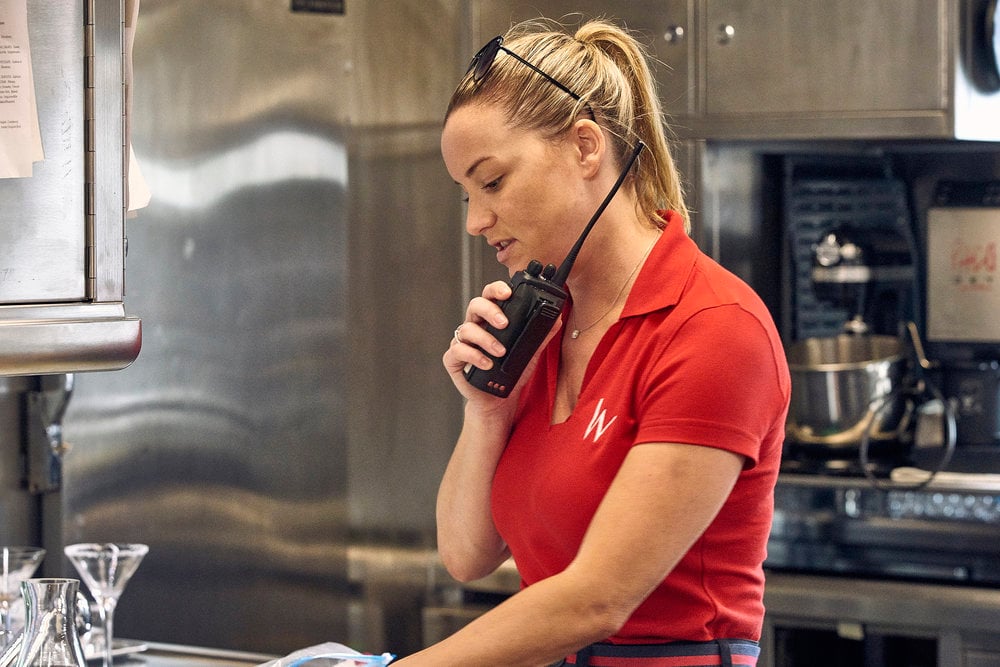 "I KNOW at this stage of the season my head wasn't in it and I should have quit as the environment was toxic at best," she tweeted during the episode. "We are taught in yachting to NEVER leave a boat mid season. Lesson learnt. I wouldn't stay in an environment that was pushing me like that again."
Ferrier is seen saying to herself that she hated her job and seemed especially exhausted. She added in the thread that in retrospect, she should have just bowed out. "We wouldn't stay in an environment where we can't do our job physically so why stay when it's detrimental to our mental health?" she continued. Ferrier also addressed her support for chef Hindrigo "Kiko" Lorran and reveals that he was essentially left out on his own.
Hannah Ferrier's boyfriend begged her to quit
Ferrier was filmed talking to her boyfriend Josh on the phone this season. She tweeted that he begged her to leave because he knew how anxiety-ridden she was that season.
"We are always taught that you never leave a boat mid season – I would never even consider leaving. My boyfriend was literally BEGGING me to leave because he could hear how distraught I was. I should have left but I didn't…," she tweeted.
Adding, "[To be honest] at that stage of the season I didn't want to be there. I wanted to be home and away from the toxic environment I was in. When you are pulled down daily it's very hard to pull yourself back up without family and friends. It makes me sad to watch."
She is officially done with yachting
Ferrier shared she planned to make this season her last before season 5 kicked off. But she reiterated that she was officially finished with yachting in the Twitter thread. She said the combination of the long days and challenging guests helped to inspire her decision.
"It was just constantly being dragged," she wrote. "It's such long days and guests are very hard to deal with. Everyone knows when they aren't wanted by their superiors.. And it doesn't make the job any easier."
She adds that while she should have quit, she didn't leave. Ferrier also said while she's finished with yachting, she'd love to work for Captain Lee Rosbach from Below Deck. "I have so much respect for @capthlr and he's been there for me many times over the years. It would have been great to work with him," she wrote.
Chef Kiko didn't have enough support
Ferrier was seen trying to help Lorran plan menus but was partially blamed for the fried food extravaganza during Vegas night. Ferrier admitted the fare wasn't up to superyacht standards but shared on Twitter he wasn't given much support.
"I wish Kiko had received a bit more support," she shared. "From personal experience threatening to replace someone is not a good motivator and can throw a chef off very easily and that's what I saw happening."
A few Twitter fans wondered why Ferrier suggested some of the options for Vegas night. But Ferrier said the dishes were listed on the guests' preference sheets."It was on every [email protected] preference sheet. You need to understand some people don't want 'super yacht food' – they want what they like! If caviar and Balmain bugs were on the pref sheet I would have suggested that," she wrote.