'Below Deck Med': Hannah Ferrier Believes Kate Chastain Is Angry Because She 'Called Her Out'
Nearly two years later, Hannah Ferrier from Below Deck Mediterranean shares her side of the friendship fallout story with Kate Chastain from Below Deck.
In 2019, Chastain publicly shared she and Ferrier were no longer friends after she busted Ferrier talking about her behind her back. While Ferrier affirmed she was talking about Chastain, she insists she was only calling Chastain out, the same way she would call out any of her friends.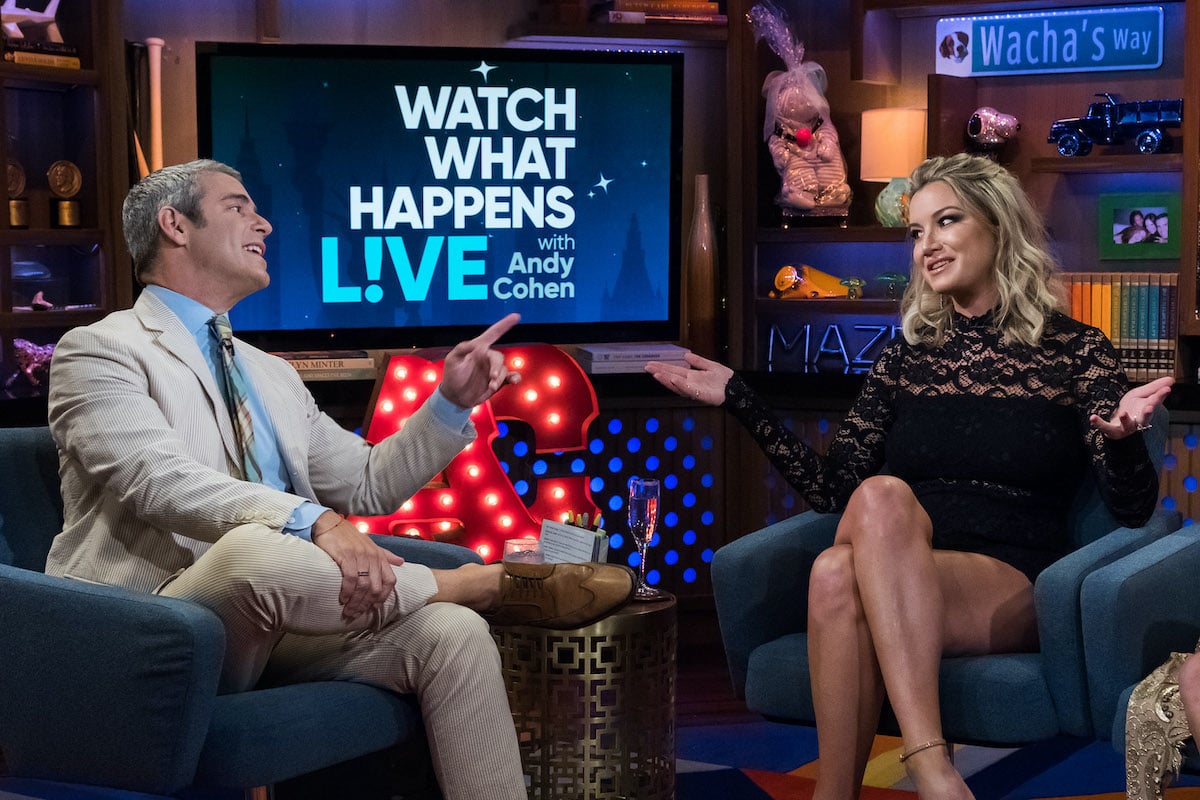 Hannah Ferrier said Kate Chastain didn't like getting 'called out'
"No, it was like we were friends and then there was like we went to New York," Ferrier said on the Side Piece with Melissa Pfeister podcast. "That was basically just like a situation with my friends where I kind of called her out on. And I don't think she liked getting called out." Chastain and Ferrier never went into depth about what exactly Ferrier said.
Fans and podcast host Melissa Pfeister were stunned when Chastain said they were no longer speaking. But Ferrier said the animosity didn't organically come to the surface because they don't work on the same show. "And I just feel like other dragging people in press and things like that. That's not really my style."
"So I've just never literally never said anything about it," she added. But Ferrier said she was fully aware of the interviews and comments Chastain made about her.
Kate Chastain said Hannah Ferrier talked about her behind her back
Chastain painted a scenario that Ferrier talked smack about her to others. Initially, Chastain tweeted snarky remarks about Ferrier's tablescapes. But Chastain came clean when fans asked why she was being so shady. She simply shared that she doesn't want to be friends with someone who talks about her behind her back.
During an appearance on Watch What Happens Live with Andy Cohen, Chastain was asked about the feud.  "We had a lot of questions with viewers wanting to know what did Hannah say behind Kate's back to cause them to not be friends anymore. I didn't realize you were not friends anymore," host Andy Cohen said.
"I didn't either till … it's a production company," she replied. "There's 70 people there, and we worked on the same show for a while. If you say something, it's gonna get back to me." 
Chastain went further at BravoCon. "Over the years, watching Hannah, I could just always tell we had very different styles of being a chief stew, but I just wanted to be supportive," Chastain said, Bravo reports. "But now, we're not really friends because I heard she was talking poorly about me behind my back." It wasn't one thing Ferrier said, it was several, Chastain added.
"I mean, she said a lot of things, and they weren't true, which really bothered me," she said. "She's just kind of a person I don't trust." Chastain said she reached out to Ferrier but never heard back from her.