'Below Deck Med': Hannah Ferrier Disputes Captain Sandy's Assertion She Had No Experience
Hannah Ferrier from Below Deck Mediterranean says she wasn't the chief stew who "has no experience" based on an interview Captain Sandy Yawn recently gave about joining the show.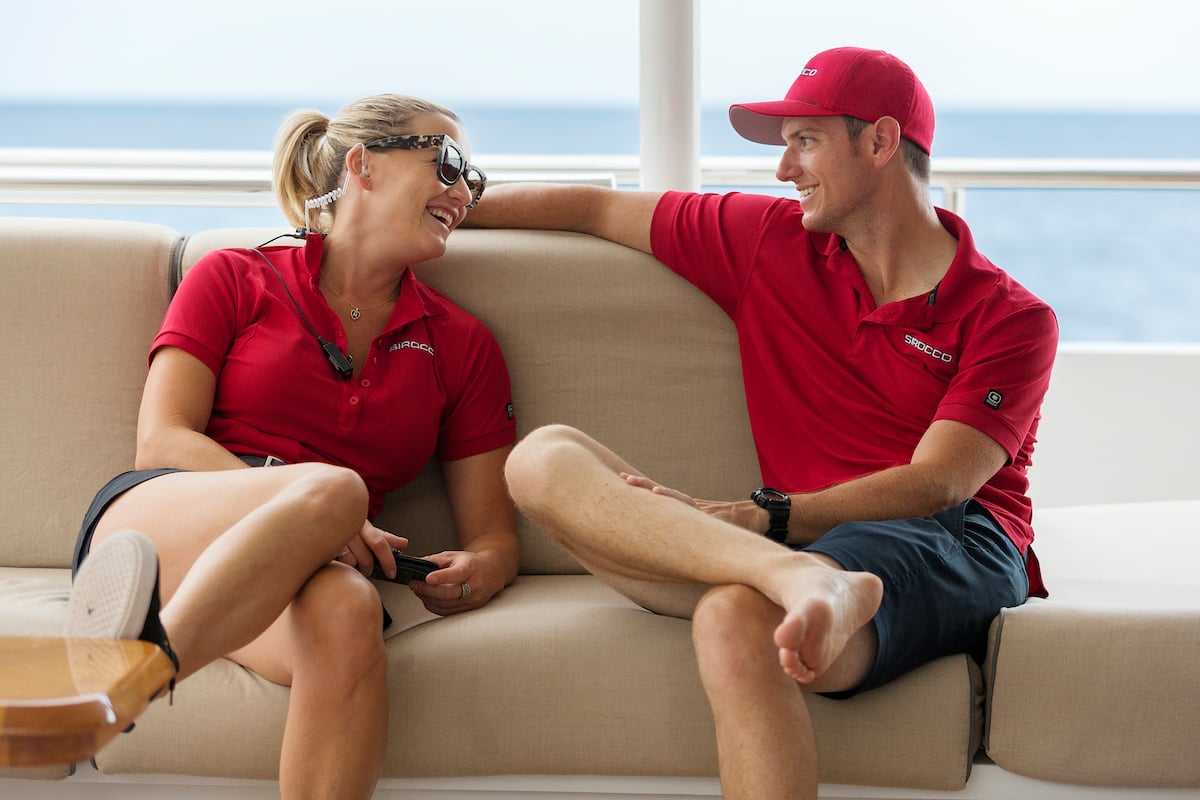 Yawn discussed her journey to becoming the captain on the nautical docuseries, sharing that she wasn't used to working with such a green crew. In one remark, she said, "When you're from the charter world, you're used to having the best charter crew on the planet," she told Boat. "And then you step on board Below Deck and the chief stew has no experience."
Fans were heated when they read the remark and Ferrier responded on Twitter. "Hadn't Hannah been on the show before Sandy and a chief stew for a few years before Sandy even showed up on the show?" one person asked.
"Yes – she had," Ferrier replied. "5 years of chief stew experience to be exact…"
Tension has been brewing between Captain Sandy and Hannah Ferrier
Ferrier and Yawn threw shade each other's way before the season began. "I think Sandy responds very well to people who kiss a**, and I'm not good at that," Ferrier told ET. "I'm much more of like, I'm here to do my job. I have respect for you as my captain, but at the same time, I do say no to her sometimes, which I don't think goes down very well."
Ferrier also addressed Yawn's assertion that she doesn't have a passion for yachting. "I am very passionate about making sure that the guests have a good time and that they're never wanting for anything, and I believe I do that."
"Like, we had the whole last season where we didn't have one guest complaint the whole time," Ferrier added. "Am I passionate about putting plastic rocks and fake flowers on the table? No. It's not my style, so yeah, we kind of butt heads with that. Because what she sees as good table decor, I see as tacky."
Captain Sandy still wishes Ferrier well
When Ferrier said she outgrew yachting, Yawn responded by saying that Ferrier says that every season. "She's said that every season. Do you know how many crews say that? Everyone at the end of the season."
Yawn added, "I don't live in Hannah's mind, thankfully. I don't know. Like, that's up to Hannah. We get out of yachting and we get back into yachting. So many people do."
"If someone hates their job and if someone, you know, constantly just goes against authority or… Hannah, I wish the very best," Yawn remarked. "She admittedly hates yachting, so when you have that mix, it's hard to stay focused."
In the interview with Boat, Yawn explained that she finds it challenging to work with crew members who aren't on the show for the right reasons. "When someone doesn't have passion for the job or is just there to be on TV and hope their career is going to take off, that is hard for me. I don't have time for it, and you can always tell – the camera never lies," she said.