'Below Deck Med': Hannah Ferrier Is Engaged as Bravolebs Wish Her Well
Weeks after giving birth to her daughter, Hannah Ferrier from Below Deck Mediterranean shared that she is now engaged.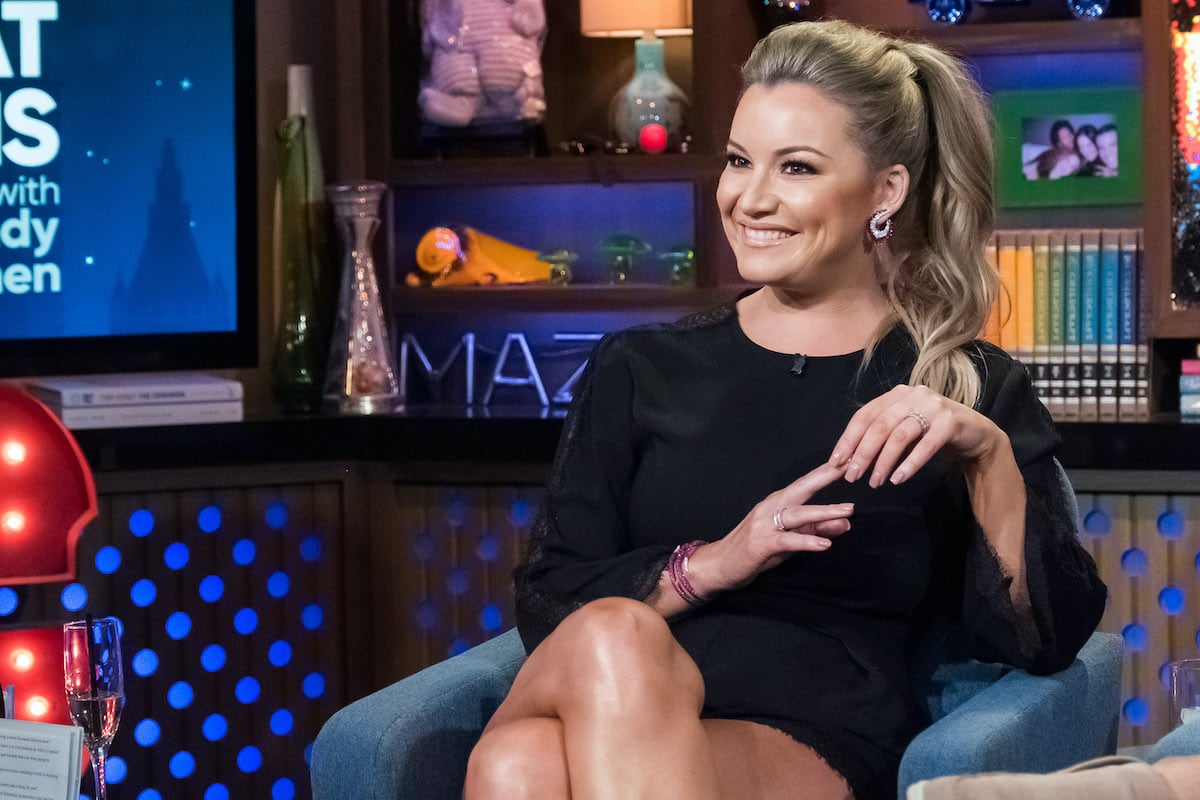 "And then there were three…and a ring," Ferrier shared on social media along with a photo of her engagement ring. Ferrier's life has come full circle. She often discussed the prospect of motherhood when she was on the series. Ferrier announced that she was pregnant last spring.
She and her fiancé Josh welcomed their daughter in late October and now the former chief stew has plenty more to celebrate. Friends and fans quickly responded to her post, which included some jokes and ribbing.
Friends and fans wish her well
Close friend and business partner Anastasia Surmava couldn't resist joking with Ferrier. "The fact that hes seen you ripped open and covered in throw up and still wants to propose really says a lot about your personality," she commented on the post. Ferrier quipped back. "She's 1000% joking!! I have way too many ugly photos of her – she lives in fear."
Scheana Shay from Vanderpump Rules also sent her congratulations. Plus former second stew Julia d' Albert Pusey gushed, "LOVE," she wrote. "I don't know if I'm more excited about this or the hen do @nastiasurmava  @aesha_jean get your glad rags ready!!! PARTY TIME MAMMA'S GETTING MARRIED."
RELATED: 'Below Deck Med': Did Hannah Ferrier Have Her Baby?
Aesha Scott replied to d' Albert Pusey. "Oooommmggggg the hens do is going to be WIYAAAALLLDDDD," she wrote. "I'll need to start preparing now hahaha."
Jessica More added, "Hell yaaaa my boi josh!!! Smart man locking in my beautiful hot momma! Congrats I'm soooo happy for you 3."
Hannah Ferrier and her fiancé had a whirlwind romance
Ferrier shared how the couple met. "So in between charter seasons, I went home to Australia, I met someone," she told Bravo's The Daily Dish in June. "And this is definitely the first relationship that I actually see some longevity and potentially getting married and making babies and having a family." 
She added more context to how the couple met on Watch What Happens Live with Andy Cohen. "We actually met in a bar in Sydney the day after I landed after filming Season 4," she shared. "We kind of both flirted with each other, but I did let him know I just finished filming, so I was at 50 percent of my normal capability. So I'm surprised that alone didn't scare him off [laughs]."
RELATED: 'Below Deck Med': How Did 'June, June, Hannah' Start?
Ferrier said that fans shouldn't plan on following Josh on social media. "He's very private, he hates social media, so, that's definitely something that I respect," she said. "It's probably for the best. Like, I don't think I could date someone that was fascinated with their Instagram and taking selfies and stuff. He's just very low-key."
The couple discussed marriage in the past, but Ferrier was just focused on having the baby first. "At the moment, the priority's the baby, and I'm not extremely traditional like that," she said in June. "A lot of people are married and miserable and a lot of people are in a relationship and not married and very happy. So, that doesn't really bother me when we get married."