'Below Deck Med': Hannah Ferrier Is Ready to Walk Away From the Show Forever
Season 5 of Below Deck Mediterranean will likely be chief stew Hannah Ferrier's last as another main cast member bids farewell to the nautical docuseries.
Ferrier revealed that she is finished with yachting and is settling down in Australia with her boyfriend and dog. Like chief stew Kate Chastain, Ferrier feels like this career has run it's course and is looking toward new horizons.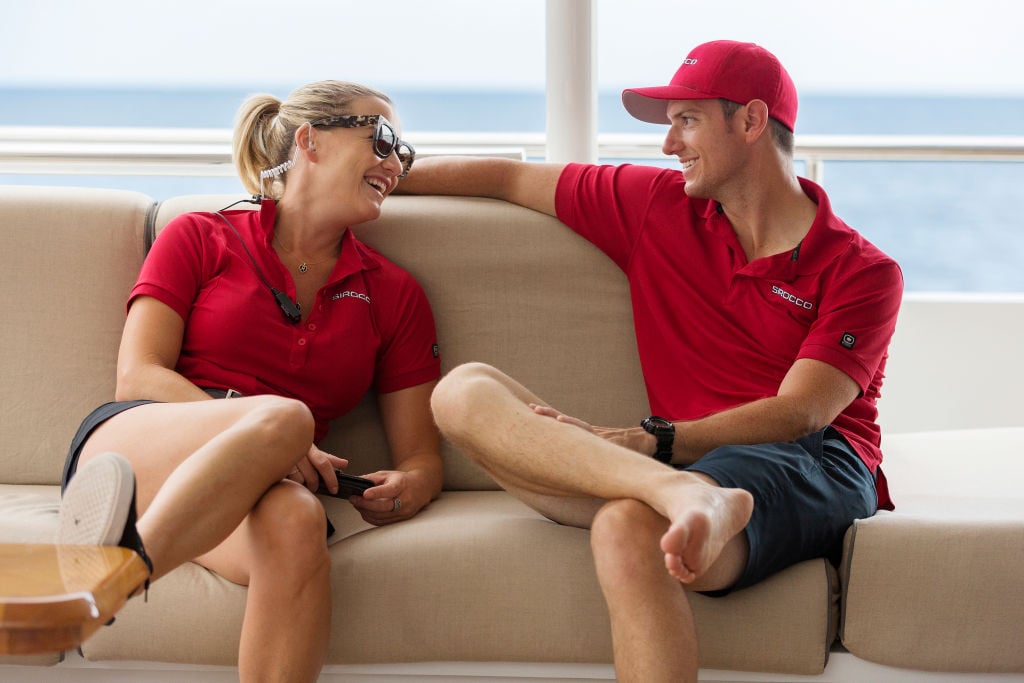 "I think I'm probably done," she told ET. "I learned when I first started yachting in my very early 20s, you know, I would see these women who were in their late 30s, 40s, sitting at a bar, getting wasted with 20-year-olds living in a tiny cabin, and I was like, I don't want [that]."
She added, "I want this to be a good, fun, enriching experience that allows me to travel a lot, but I don't want to get to the stage where I'm locked into yachting and there's nothing else in my life except that."
Ferrier says season 5 will be different for her
Ferrier told ET she was ready to sail away from yachting before season 5 but wanted to give it one more shot before she made a final decision.
"I think it's definitely different to any season the viewers have ever seen before when it comes to me," she said. "That's the thing that people don't realize sometimes is like, you are in your head space and where you are, the way you're acting is normal to you, but you never really know how that's going to, you know, come across or appear."
Adding, "I think that with yachting, you really have to be done-done with it before you can properly walk away, otherwise you're constantly questioning yourself about, did I do the right thing? Should I have done one more season? Could I have done this? I think probably a part of me knew that before going into this season."
She said even though she was ready to leave yachting, she still wanted to do a good job. "I definitely went into this season going like, I'm here to, like, give the guests the best experience they could have," Ferrier said. "Is this something that I wanna do even for the next two or three years? Probably not."
She is the second chief stew to leave in a year
Kate Chastain from Below Deck waited to announce her departure after the last reunion episode. "After many months of reflection and internal discussions, I have chosen to make a transition this year in starting to carve out a progressive new land based role," she shared on Instagram. "I intend to step back as a senior member of the Below Deck Family and work to become financially independent, while continuing to fully support His Majesty Andy Cohen."
Like Ferrier, Chastain seemed as though she out-grew the industry and looked toward new horizons. She had an inkling she was ready to hang up her skort when she saw the first boat she worked on during season 7 in Thailand.
"That was my first boat and I have wanted to see that boat for 10 years," Chastain said. "I had never seen it. And the fact that I saw it on this freak-ass small dock in Thailand, at the end of the season, it was literally a full circle. I guess it was a half-circle around the globe."