'Below Deck Med': Hannah Ferrier Jokes About Being 'Officially Old'
Hannah Ferrier from Below Deck Mediterranean noticed she's feeling a lot older as she heads into the home stretch of pregnancy.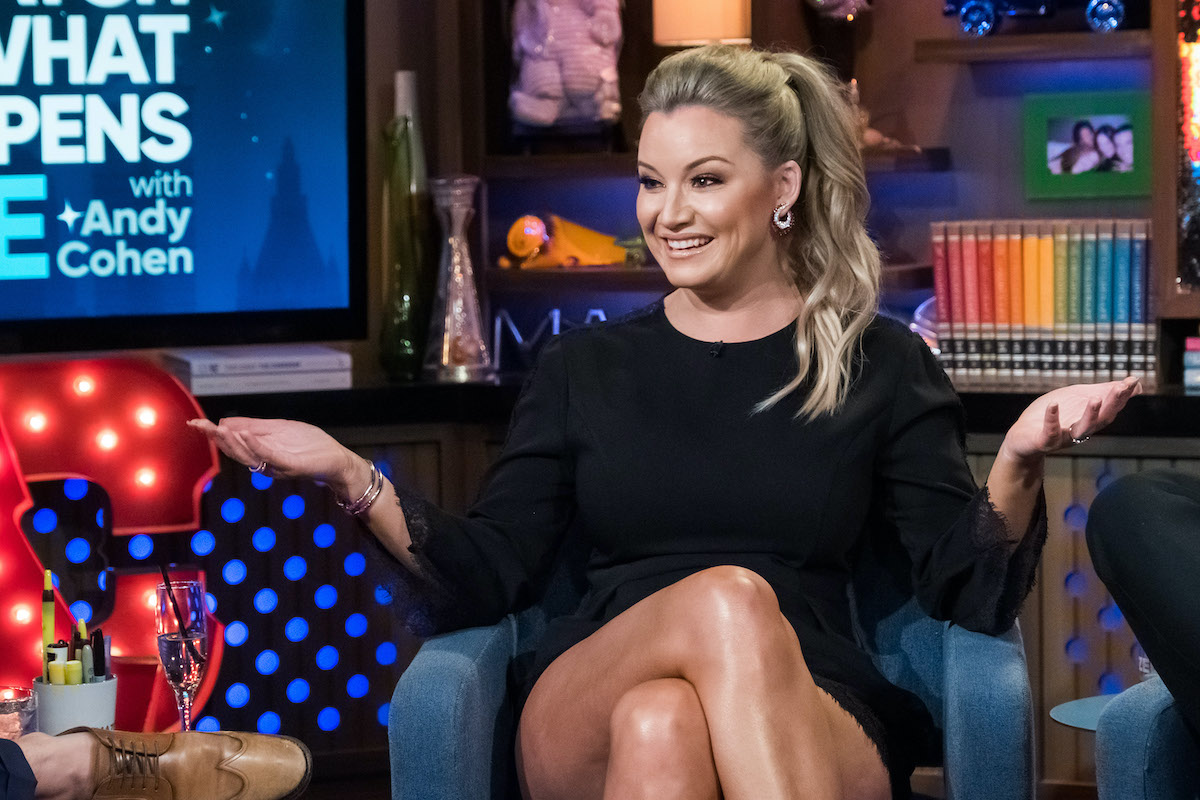 She hilariously tweeted about getting annoyed with a group of raucous teenagers making noise outside her home "late" at night. "I just woke up in the middle of the night to use the bathroom and could hear these hooligan teenagers in a neighbouring house," she shared. "I shook my head with disgust. Awful behaviour. I waddled back to bed and saw the clock on my bedside read 10.22pm. I am officially old."
Ferrier announced in June that she and her boyfriend were expecting a baby in October. She's shared her pregnancy journey on Instagram and discussed what pregnancy was like, especially during the early months. Ferrier also recently launched two new businesses and is looking forward to becoming a mother.
Hannah Ferrier recently had a glam maternity shoot
Ferrier was bathed in glam during a recent goddess maternity shoot. She shared a video of the shoot on Instagram. "A little sneak peak into my maternity shoot with my ridiculously talented best friend @poppypetersonphotography – thank you for being my rock," she captioned the video.
The video, titled "The Goddess" shows Ferrier getting the royal treatment from her hair and makeup team prior to the photoshoot. She wore a gorgeous white gown and a flower crown. The setting was on a beach in Australia.
Deckhand and friend Jamie Jason gushed over the video. "OMfreakingG, I'm losing my mind over this. You look ridiculously stunning, absolutely breathtaking," she wrote. "love yoooooou!" Christine Quinn from Netflix's Selling Sunset added, "Omg perfection."
Ferrier also had a glorious baby shower
She celebrated the impending birth of her daughter during a fairy tale baby shower. "Baby Shower 2020," she shared on Instagram. "My gorgeous girlfriends threw me the most amazing baby shower. I am blown away daily by the people that surround me. Thank you so much to all my gorgeous friends and family who celebrated with me."
Like with the maternity shoot, Below Deck Med cast members showed Ferrier love on her post. "GORGEOUS ANGEL," Aesha Scott wrote. Ferrier replied that she wished Scott could have been at the shower. Scott arrived on the show mid-season after Ferrier was fired this year.
"You are such a beautiful mama," Surmava wrote. "Absolutely gorgeous set up for an absolutely gorgeous MoMMa!" Jason wrote.
"Just when I thought you couldn't get any damn cuter!!!!! You are glowingggg!!!" third stew Jessica More added.
Ferrier asked fans and friends to donate to a charity that was close to her heart in lieu of baby gifts. "BABY SHOWER ANNOUNCEMENT!!" she wrote on Instagram. "A lot of you have sent me messages asking for my baby register which is so amazing of you. My little one is very blessed that we can provide all they need but in place of that I have set up a baby registry with one of my favourite charities @lifelineaustralia – Lifeline assists people in need with anxiety, desperation and raises awareness for suicide." Ferrier surpassed her goal of $6,000.