'Below Deck Med': Hannah Ferrier Knew Something Bad Was Going to Happen Minutes Before She Was Fired
Hannah Ferrier had that impending sense of doom on the morning when Captain Sandy Yawn fired her on Below Deck Mediterranean.
Ferrier recently reflected on how her gut told her something bad was about to happen when she got to call to go speak to Yawn about her unregistered Valium and a vape pen reported by another crew member.
Hannah Ferrier from 'Below Deck Med' knew 'something is weird'
"It happened the day I got fired from Below Deck," Ferrier said about her gut feeling on the Shine It Up podcast. "I was out, I think I'd gone to see the crew agent or something. Obviously, there's little things that we need to do off the boat that we do on our own that don't get filmed."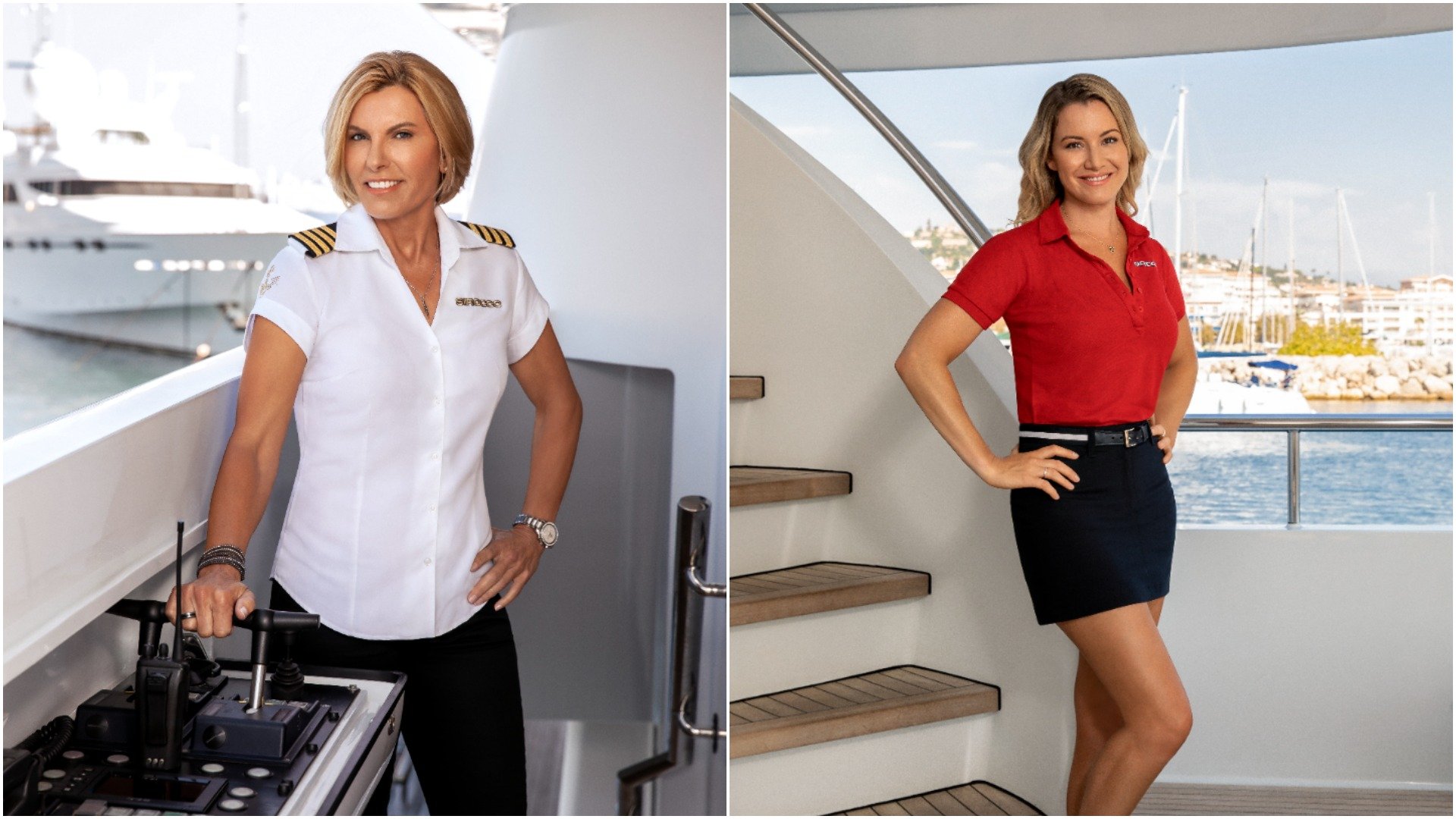 "And I'd gone to see someone and I was waiting for the P.A. to come pick me up and I said to [fiancé] Josh [Roberts], I was like, 'Something is weird,'" she recalled. "Something is off. I don't know what it is. But something is gonna go down, something's happening. I have no idea what it is …"
"And then the next call I called him from the bathroom," she said. Yawn asked Ferrier to produce a prescription for her Valium and Ferrier retreated to the bathroom.
She knew something was wrong, that morning on 'Below Deck Med'
"And then I was like, I've just been fired on camera for drugs," she recalled telling Roberts. "And I knew that morning something was wrong." Ferrier shared a room with bosun Malia White. White was the crew member who snapped a photo of Ferrier's medication and then shared it with Yawn during a cabin swap.
"I got on the boat and got mic'd. And then I got radioed, 'Can you come to my office?' And I was like this is it," she said reflecting on the harbinger she had earlier in the day.
Getting fired on camera created a domino effect, Ferrier reflected. "I had to call my agent, I had to call the lawyer," she said. "I was like how do I navigate this? Because I don't want to be painted as a drug addict for having anxiety medication."
"So I was on the dock and that's where I was like, 'Sandy I'm on the phone with my lawyer.' And she basically was like, 'We need to film this.' And then she kinda started going at me again. I was like, 'You know what mate? You've just fired me.'"
Why did Captain Sandy fire Hannah Ferrier?
Ferrier also said on the podcast that the entire Below Deck Med production knew she took Valium for her anxiety. But Yawn said in an earlier statement the medication was not the main reason why she fired Ferrier.
"I fired Hannah because I don't trust her," Yawn told Showbiz Cheat Sheet. "In fact, I met with a manager, a fleet manager that manages crew. And he said he wants to take the clip of the video, how I explained it, and show every captain on yachts that have to deal with crew."
"Because I handled it like the book," she added. "I fired Hannah because I don't trust her as a crew member on board at all, that's why I fired her."
"I am responsible for every life on board," Yawn remarked. "And I go to prison if something catastrophic happens. I don't just get a slap on the hand or get fired. I go in front of a federal judge. Would you take that risk with a crew member that had Valium and marijuana in their cabin? No, I don't think so."