'Below Deck Med': Hannah Ferrier Says Bugsy Drake Had Nothing to Do With the Valium Photo
Hannah Ferrier from 'Below Deck Med' does not blame Bugsy Drake for the photo that was shared with Captain Sandy.
Hannah Ferrier from Below Deck Mediterranean wants fans to understand that she does not think Christine "Bugsy" Drake had anything to do with the photo bosun Malia White shared with Captain Sandy Yawn.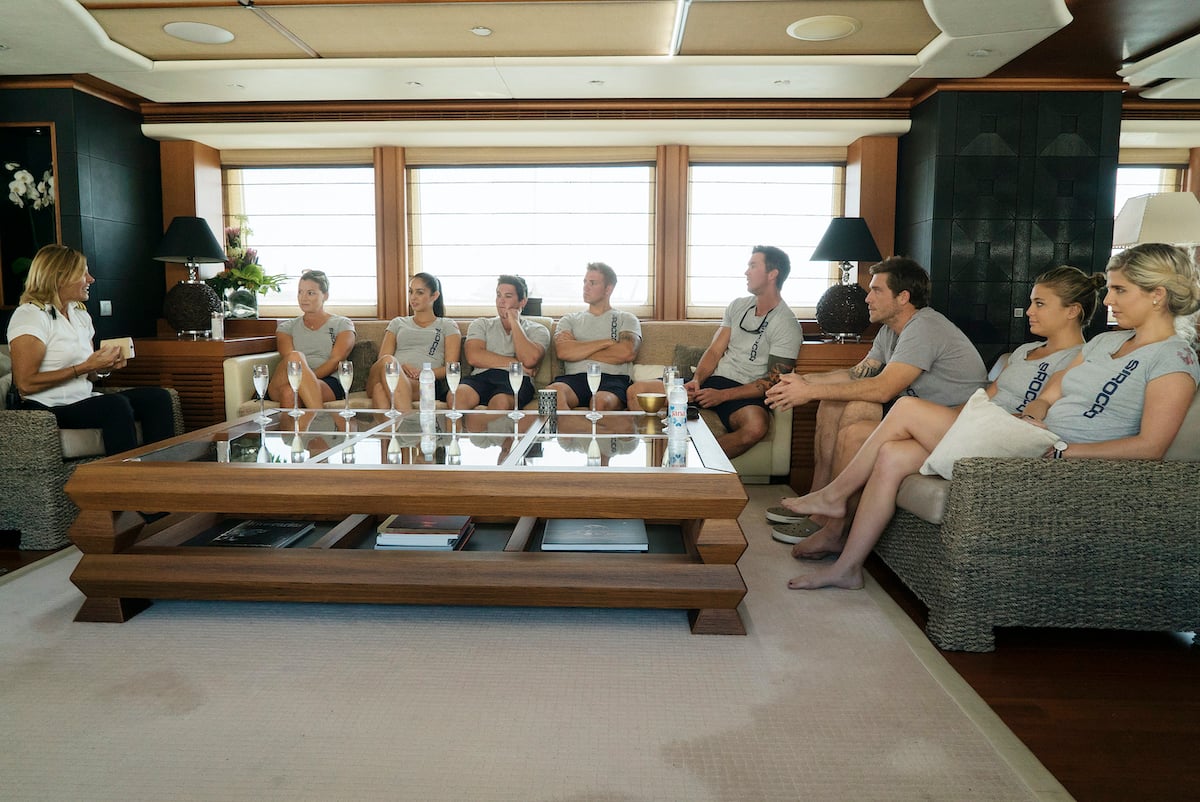 During a crew room change, White snapped a photo of Ferrier's prescription valium and a CBD pen. She later shared the image with Yawn. Some viewers believed that White, Yawn and Drake conspired against Ferrier to get her fired.
"Hey guys – thanks so much for all your kind words and support," Ferrier shared on Twitter. "I feel like Bugs has been pulled into this situation so I want to make something clear. I don't believe Bugs had anything to do with the photo being sent to sandy or the subsequent consequences."
Hannah Ferrier does not think Bugsy Drake conspired to send the photo
While Ferrier and Drake have had a rocky past, Ferrier said the photo was an entirely different level. One fan reminded Ferrier that Drake still wasn't on her side. "I know. But those are 2 different things and there's obvs a lot of hate coming about the photo etc so I don't want Bugs dragged into that hate as that's not fair," Ferrier replied.
Drake tried to defend herself on Twitter, especially when a fan accused her of having something to do with the photo. She also opened up about her own struggles with anxiety on Instagram and was immediately ripped apart. "I took my previous post down regarding MY actual story. I GOT SUPER BRAVE for a minute sharing my personal experience… and then the criticism came flying in regarding what was seen of me on a TV show," she wrote after removing her initial post.
Ferrier must have seen the hate coming Drake's way. Some fans were convinced she was trying to get Ferrier fired. "Bugsy I have always been a fan. But you need to understand you are being attacked for your behavior not your work ethic. Two very different things. Even tonight you and Malia took any chance you had to take shots at Hannah. Tonight both of you looked like a pair of mean girls," one fan tweeted.
"Wasn't my intention I promise you! I'm really sad and sorry people are seeing it this way!" Drake replied.
Ferrier says White's actions were 'underhanded'
Ferrier does not blame Drake and says White is responsible for the photo being sent to Yawn. "I really didn't realize that Malia and I were in such a bad place that she would do that," Ferrier said in an Instagram Live after the episode aired. "It's just very snakey, very underhanded."
"I was really disappointed because I felt like Malia and I got along quite well all season," she said thinking they both respected each other. "I didn't realize our relationship was in such a bad place."
Ferrier also shared the photo that White sent to Yawn.  "I like Malia's arranging skills. So that's prescribed Valium, CBD (which is legal in Spain), a lighter (not sure what this has to do with anything) and my passport holder… And for anyone who's interested the prescription is on the other side of the box as shown," she tweeted.