'Below Deck Med': Hannah Ferrier Says She'll Be Welcoming Her Baby 'Any Day Now'
Hannah Ferrier from Below Deck Mediterranean is in the final stretch of her pregnancy and shared on Instagram, "Bubs has DROPPED. Any day now."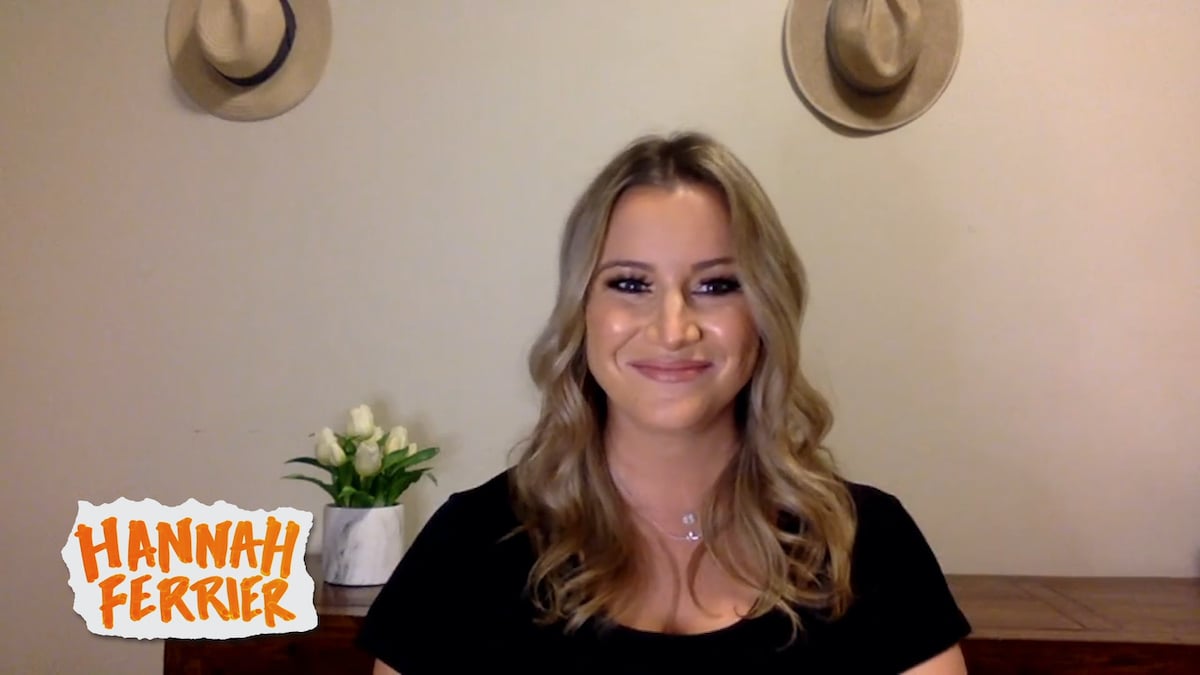 Ferrier's baby is due in October and she has been documenting and sharing her pregnancy progression on Instagram along the way. From her first announcement and details of the early months to the third trimester, Ferrier welcomed friends, family, and fans into her journey.
She also posted photos from her gender reveal party, baby shower, and pregnancy photoshoot. Ferrier was overjoyed to learn she and boyfriend Josh were having a girl. Plus she was overwhelmed with happiness when her friends gave her a dream baby shower. Now she's counting the days instead of the weeks until her daughter arrives.
She enjoyed pregnancy after a rough first few months
"I kind of am one of those people that if I'm sick, I give it a day or two and then if it doesn't get better, then I just kind of ignore it and keep going, and with pregnancy, it's not just you, so you can't do that," she told Bravo's The Daily Dish. "You can't just say, 'Oh, I'm gonna ignore that I'm feeling like this,' because you're harming your child."
"So I think that for me was incredibly frustrating, just having been so sick for maybe like two months," she continued. "There were some times where it was like 10 to 12 days, just 24/7. I don't know why they call it morning sickness. It's very strange because it's not. It's all day. So not being able to control that and not being able to feel better, just my normal life was difficult."
RELATED: 'Below Deck Med': Hannah Ferrier Revealed Pregnancy After Fan Leaked Photo
"I'm feeling a lot better now. I think adjusting to your hormones and the world being in a pandemic at the same time is a little interesting," she added.
She's getting close to welcoming her baby
Ferrier was glowing and shared photos and feelings as her baby bump grew. "Cookin' my stew and cookin' my bubs," she shared along with a photo during the summer. "PS This was a few months ago when I thought my bump was big and now my boyfriend has to put up with me grunting whenever I get up and down."
She started to really enjoy pregnancy during her second trimester too. "I always thought people were crazy when they said they enjoyed being pregnant but I totally get it now!! I am absolutely loving everything about it!! From the changes in my body, to the closeness in my relationship, to feeling kicks and movement and I'm especially loving falling head over heels in love," she shared on Instagram.
RELATED: 'Below Deck Med': Hannah Ferrier Has a Fairy Tale Baby Shower
Ferrier noticed big changes toward the end of the her pregnancy. "A little over a month to go," she shared in September. "I can't remember the last time a day passed without spontaneously bursting into tears of joy! Wether it's in the car when a song comes on or the thought of looking at my daughter for the first time… The days have passed quickly and I simply can't wait."