'Below Deck Med': Hannah Ferrier Wishes Malia White Came to Her First About the Valium
Hannah Ferrier from Below Deck Mediterranean wished bosun Malia White would have handled the valium situation differently and instead talked to her first before turning her into Captain Sandy Yawn.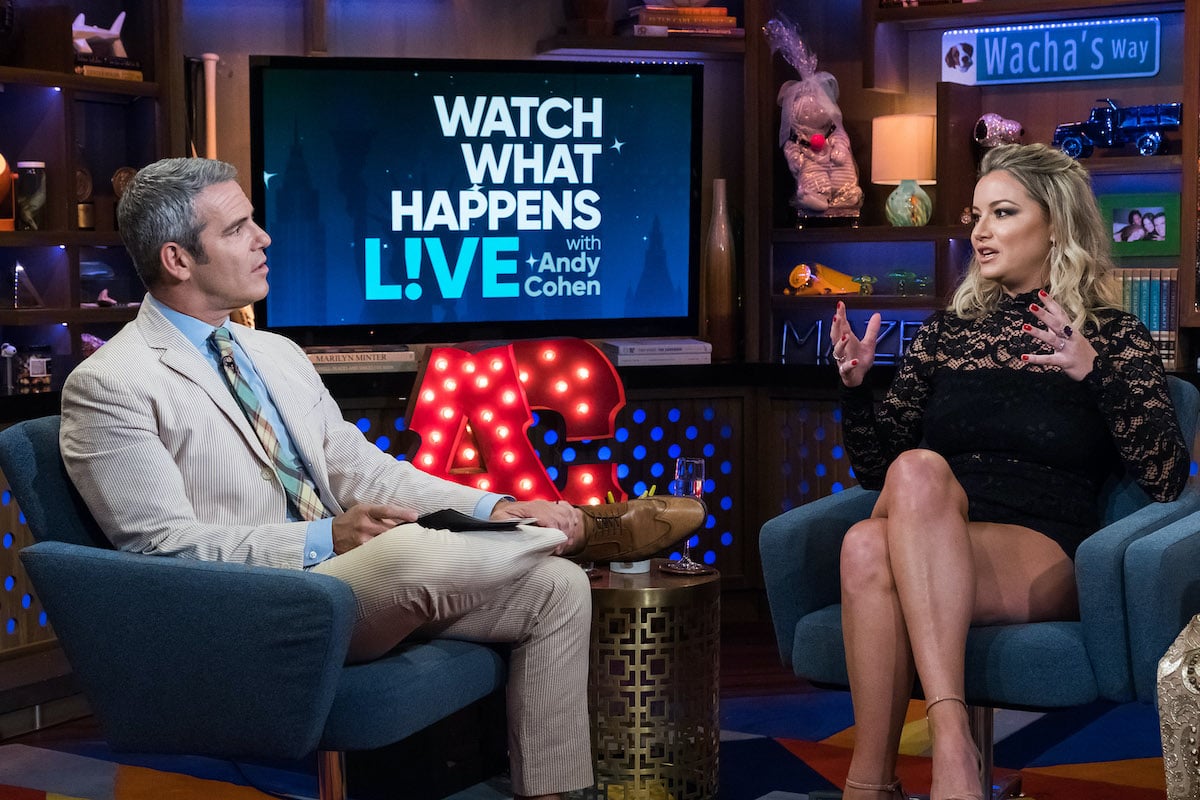 "If I have something to say I'm just gonna come to you," she told Danny Pellegrino on his Everything Iconic podcast. "I don't need to go through Sandy or find another way. I'd much prefer somebody who was occasionally a little blunt but actually came to my face. As opposed to somebody who went … you know … like that."
"It was, yeah disappointing," she added. Ferrier clarified that she had a prescription for the valium too. She said in Australia the prescription adheres to the box so Yawn had her prescription when she confiscated the medication. Ferrier said within two hours of having the conversation with Yawn, her doctor had sent a letter to Yawn.
Was it a set up?
"I don't feel like it was a big set up like by production or anything like that," she said. But, "I don't believe that Sandy just found out that Tom was coming in that scene in the bridge. I certainly don't believe that."
"But I think that maybe Sandy knew that Tom was coming and wasn't so nice to Kiko and didn't really give him the chances," she says about chef Hindrigo "Kiko" Lorran. Lorran was fired after his Vegas dinner disaster. Ferrier and Lorran forged a strong friendship and Ferrier was seen having a panic attack shortly after he left.
"If you think about it, when was it, season 3 or whatever, Adam literally went against the charter guest preferences purposefully and spitefully to put onions in their food," she recalled. "To f**k with them! That's a bit psychotic. I like Adam, but that's a bit psychotic. And she gave him another chance."
Chef Adam Glick was annoyed when a charter guest requested "no onions." He purposely added onions to a number of dishes. He initially denied he did it but ultimately confessed to Yawn.
Ferrier says she saw deceptive behavior from White during season 2
"We were getting along fine," Ferrier said of White. "We're very different. She's really not my cup of tea, but you have to work with people who you wouldn't particularly be friends with all the time. So it really didn't bother me too much."
"There was the situation with Wes and Adam when I worked with her," she recounted. "I found that really quite disturbing. Because it's not like a corporate office where, it's like these two guys bunk together. And you've got the whole crew to be thinking of. And you preach professionalism, and yet you've got your tongue down both of their throats at the same time."
She said White's behavior during the love triangle was "deceitful" and "deceptive." Ferrier says she hasn't spoken to White since she left. "And this is another perfect example of her behavior," she says. "After episode one aired, I got a message on Facebook messenger, like, 'Hi Hannah,' like 'I hope you enjoyed the episode and I have no idea why you've blocked me on social media.' It's like, just don't text me at all."