'Below Deck Med': Hannah Ferrier's Hometown Is Threatened by Fires in Australia
Hannah Ferrier from Below Deck Mediterranean shared that her hometown of New South Wales is in peril as a state of emergency has been declared for the area.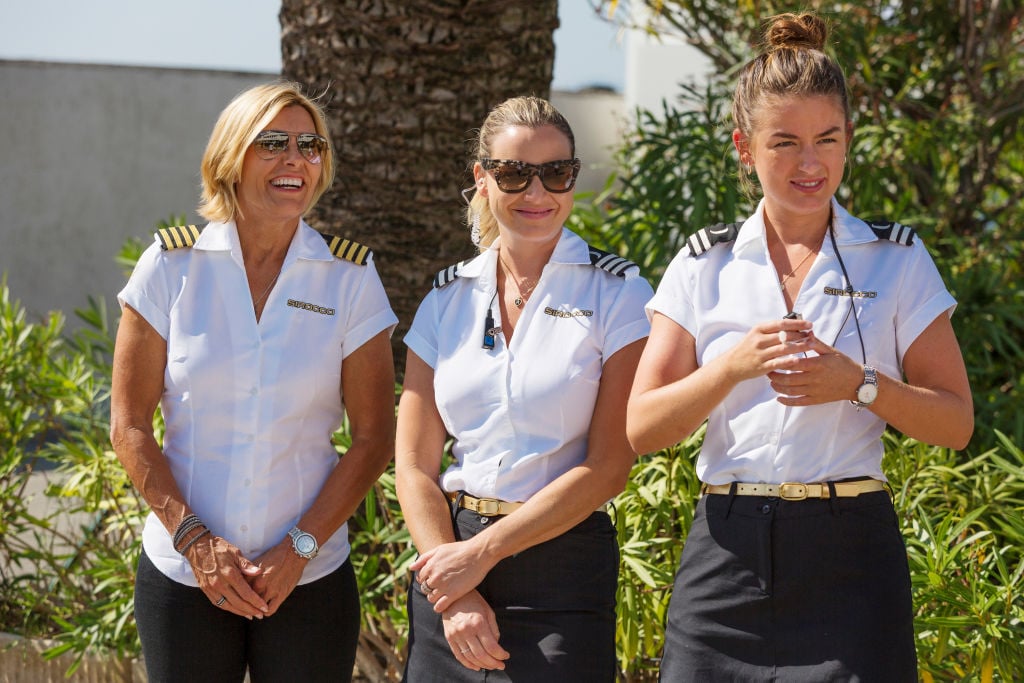 Massive brushfires have forced millions of residents from their homes in Australia, many rushing to the ocean as their only way to escape. Fires have been threatening residents since September, according to BBC. The fires have destroyed more than 1,300 homes and are responsible for at least 20 deaths. Dozens of people are still unaccounted for since the fires started in September.
NSW Rural Fire Service deputy commissioner Rob Rogers told the Sydney Morning Herald more homes could be lost over the weekend. "We are unfortunately very likely to lose homes but we will be very happy and call it a success if there are no lives lost," BBC reports. Ferrier is hoping to help by donating money to the rescue efforts by auctioning off a pair of her iconic sunglasses.
Doing what she can to help
Ferrier posted to Instagram that she was desperate to help somehow. "Hi guys. I hope 2020 is treating you well," Ferrier began her post. "As you may be aware Australia is in dire straits at the moment and my home town of New South Wales has been declared in a state of emergency."
She also shared some devastating information that hits home. "We have already lost 8 people, half a BILLION animals, 200 homes and 5.9 millions hectares of land from these devastating bushfires," Ferrier wrote. "I've been racking my brain of how I can help and I've decided to auction off my absolute favourite pair of sunglasses. You've been watching me wear these @celine for 3 seasons now and I have had HUNDREDS of DM's asking where they are from – here's your chance to own them!"
She auctioning the glasses for a good cause
Now Below Deck Med fans can own a special piece of memorabilia. "They are no way in perfect condition but they hold a lot of sentimental value to me and let's be honest – have had a lot of air time! If I can't raise $500US for them then I will donate the cash myself and keep them so only bids over $500 please," she added.
"They are ready to travel worldwide so please place a bid before Monday the 13th of January. And PLEASE – no comments/messages about how I could sell my left arm/mother and raise more money. Every little bit is going to help those in need and this is what I came up with. Please dig deep. If you'd prefer not to bid in comments then please leave a ' DM sent' comment and I will make sure to get back to you."
Ferrier added that she will also send the glasses with a personal touch too. "If you would like the side autographed and a personalised thank you video that can certainly be arranged. Thank you in advance." The weather outlook for the fires still looks tough. BBC reports the strong winds and rising temperatures are making firefighting a challenge for the 3,000 firefighters who are currently responding to the crisis.