'Below Deck Med': Hannah Ferrier's 'I Need Valium' Mug Ends up Being a Reunion Winner
Hannah Ferrier's 'I Need Valium' mug may have been the only winner from the first part of the Below Deck Mediterranean reunion.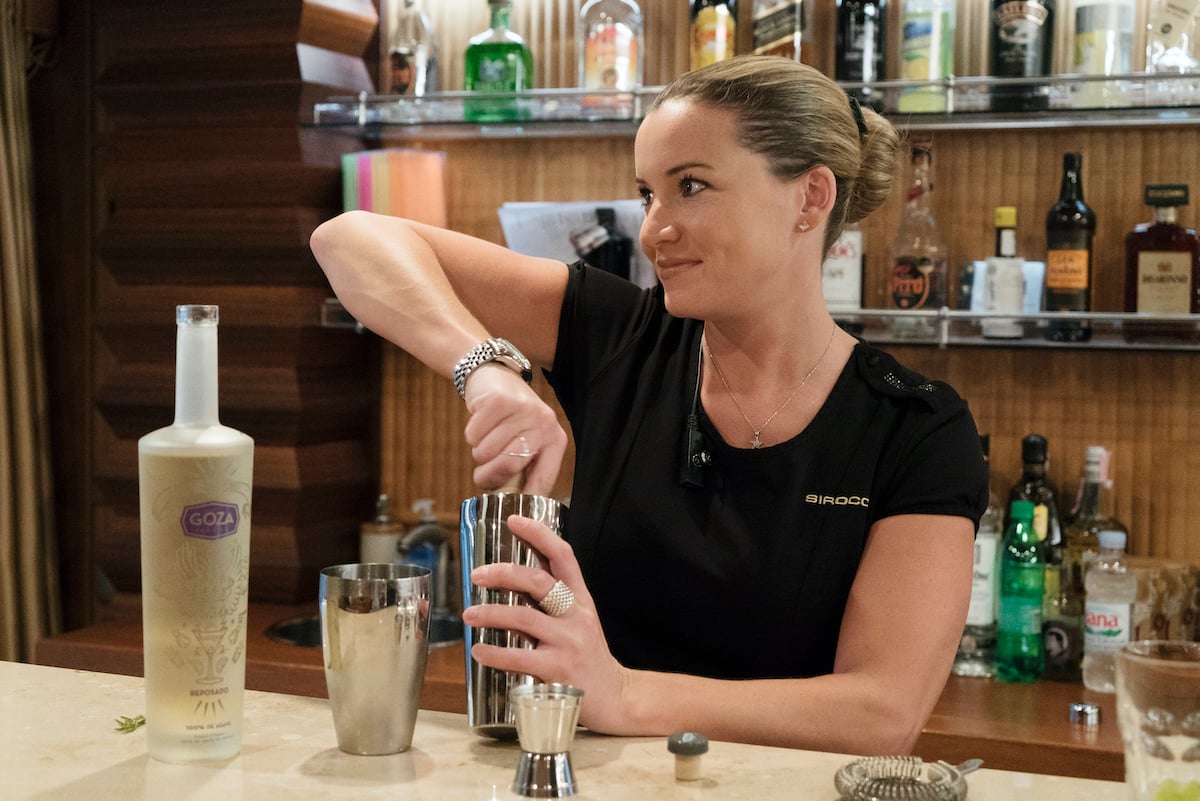 Ferrier sat back and sipped her beverage, ensuring the words on the mug were in clear view. She threw the visual shade when host Andy Cohen asked bosun Malia White if she would have still turned in Ferrier for having unregistered medication if Ferrier agreed to the room swap.
Viewers believe that White turned in Ferrier as revenge for giving her a hard time about switching cabins. White seemingly went through Ferrier's belongings and took a photo of Ferrier's unregistered valium, vape pen, and passport holder. White sent the photo to Captain Sandy Yawn and Ferrier was fired in the morning.
Hannah Ferrier's mug gets rave reviews
Twitter lit up with screenshots and comments about Ferrier's mug. Perhaps Ferrier should consider copywriting and selling this mug as many people exclaimed they wanted one too.
"Had a bad day but my queen @hannahferrier saved it," Kevin Fallon from The Daily Beast tweeted along with a screenshot of Ferrier sipping from the mug. "That was seriously epic," another person replied to the tweet.
"Personally my favourite moment," Jenna MacGillivray from Below Deck Sailing Yacht tweeted. Another person added more context to the moment.
"I loved this. Captain Sandy kept interrupting and talking over @hannahferrier_ to prevent any other story than hers to be told," a person added to MacGillivray's thread. "Then, @hannahferrier_ shut her down without saying a word, but by tipping a cup. That's how to put b$#ch's in their place."
Ferrier also refuted Captain Sandy's claim over room assignments
Ferrier and Yawn debated who is in charge of room assignments only moments before the now-infamous mug sip. Viewers wondered why Yawn got involved in the cabin swapping debacle. One person is typically in charge of room assignments, and Ferrier insisted during the reunion that she was that person.
"Did you not put me in charge of room assignments," Ferrier questioned Yawn during the reunion. Yawn hesitated but then responded that the first officer is in charge of room assignments.
"You put me in charge of room assignments," Ferrier shot back. Yawn then asked Ferrier if she had a problem with Christine "Bugsy" Drake. Drake and Ferrier were going to share a cabin if they swapped and the twosome had a rocky past.
Ferrier reminded Yawn that she and Drake agreed they did not want to share a cabin. "If you put me in charge of room assignments and you want to change that, I think it would be respectful for you to call me and have a conversation about it," Ferrier said. At this point, Yawn gives up and says, "Okay, whatever. It's cool, it's okay. It's fine."
The second part of the Below Deck Mediterranean airs on Monday, Oct. 26 at 9/8c on Bravo.