'Below Deck Med': Hannah Teases 'Plenty' of Stories About Captain Jason From 'Below Deck Down Under'
Hannah Ferrier from 'Below Deck Med' knows Captain Jason Chambers from 'Below Deck Down Under' and teases that she has plenty of stories she can share.
Hannah Ferrier from Below Deck Mediterranean wouldn't spill but said she has plenty of stories about Captain Jason Chambers from Below Deck Down Under.
While Ferrier wouldn't offer specifics, she expressed being happy that Below Deck Down Under chief stew Aesha Scott is working for Chambers and said that Chambers is the captain Scott deserves.
Hannah is happy that Aesha is working for Captain Jason
Ferrier told Anastasia Surmava that she's received a slew of messages about Chambers since Below Deck Down Under was announced. "Why didn't we get that?" Ferrier said about Chambers on her Dear Reality, You're Effed podcast. "I'm like Aesha gets everything in life [laughs]."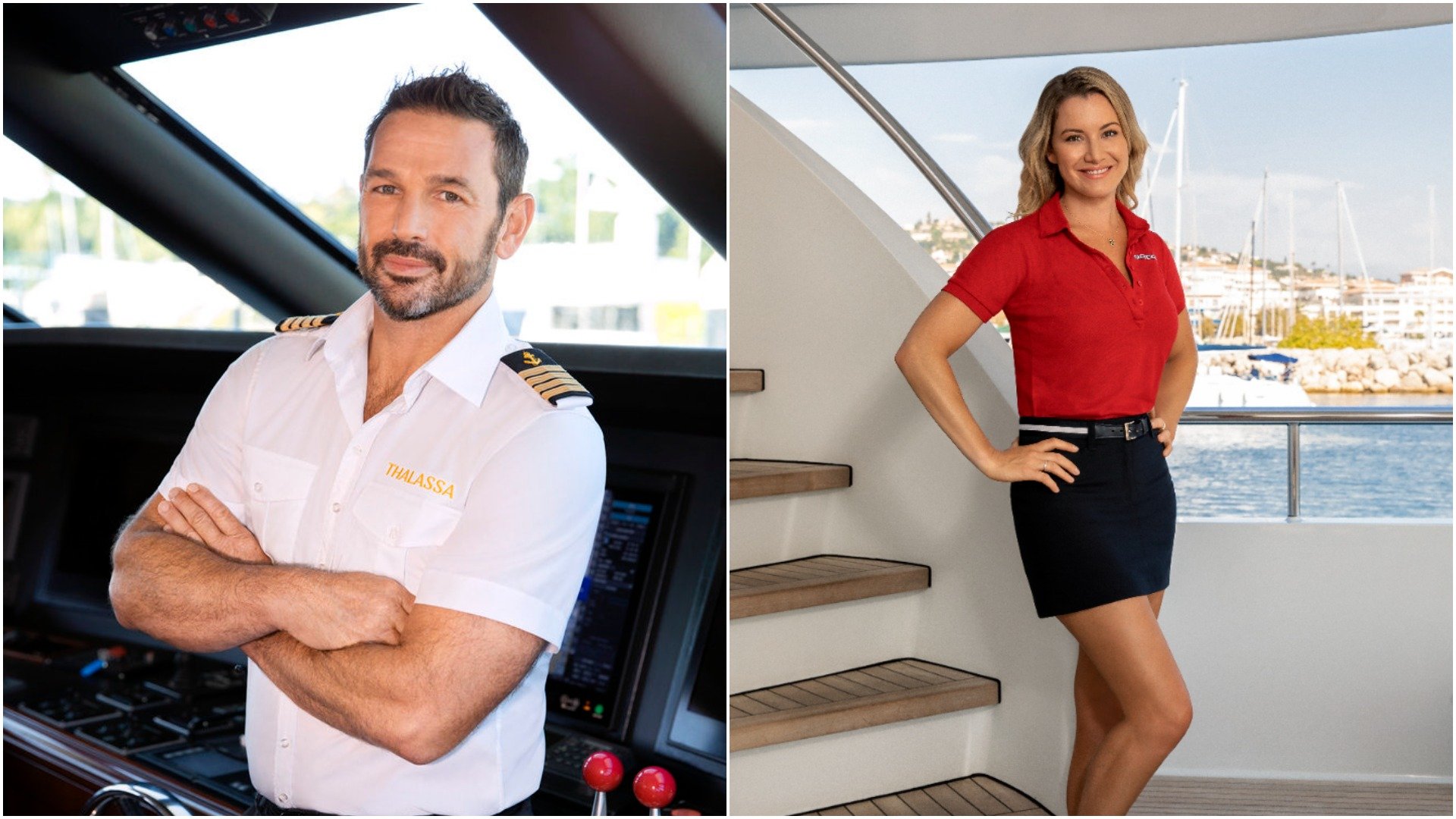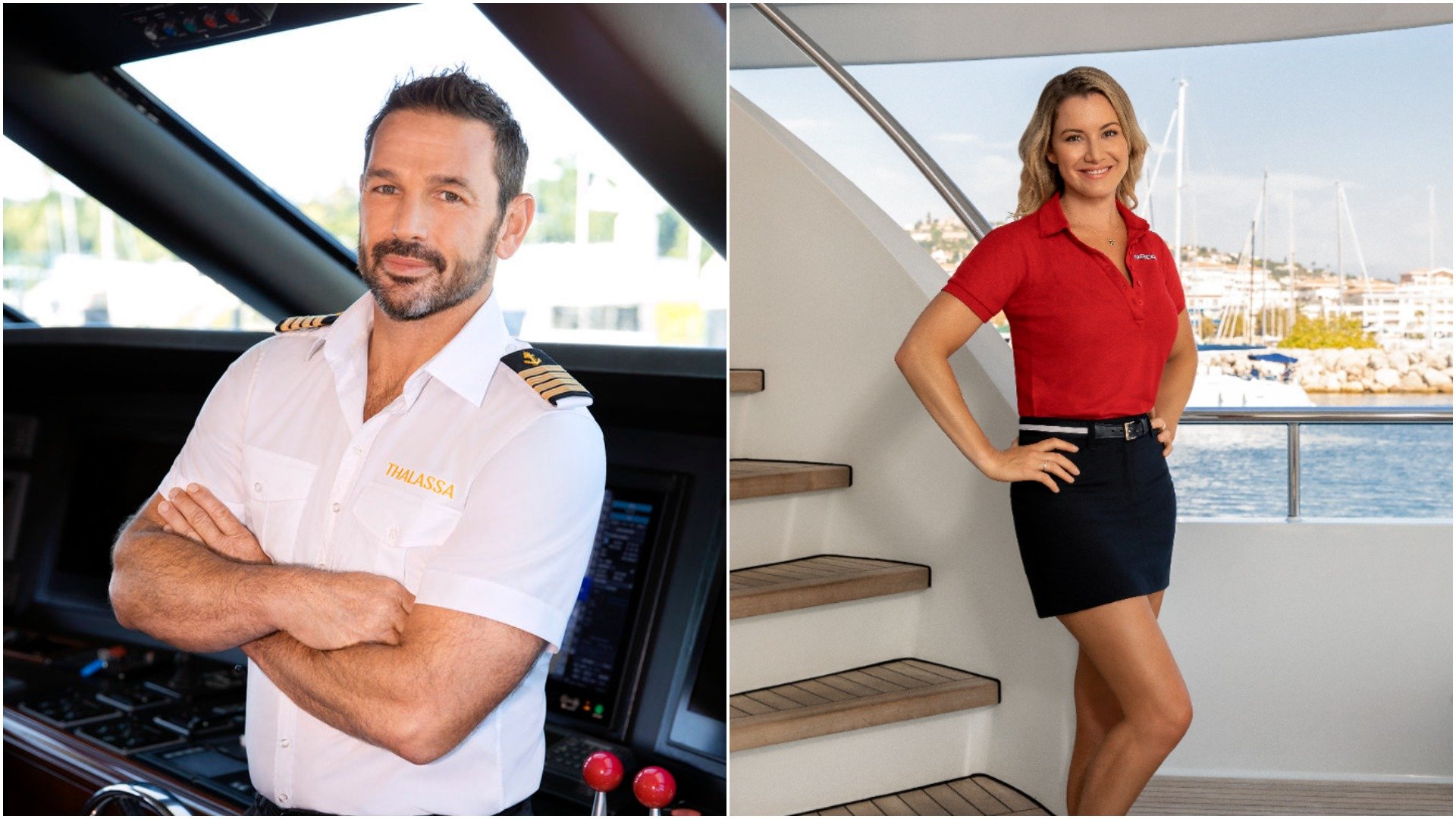 "I feel like they've definitely hit the nail on the head [with Chambers]," Ferrier added. "I know him from the Sydney yachting scene." When Surmava asked if she had any good stories, Ferrier replied, "Plenty." But added, "I don't want to do that to him before he's even had his first episode."
Clearly, Ferrier is a friend and a fan of Chambers. "I'm so glad [Scott] has Jason," she said later in the podcast. "Because he's the type of captain that will genuinely be trying to lift her up and support her. So that will be such a nice experience."
'Below Deck Down Under' – 'same vibe, same attitude'
Scott and Chambers definitely appeared to get along well on the show. She replied to his Below Deck Down Under announcement on Instagram. "YAASSSSSS KING!!!! Can't wait foe@people to see you shine!!!," Scott wrote.
Chambers replied, "Wonderful experience, the moment you walked in I said YES YES this will be fun, same vibe, same attitude, same Let's Just Enjoy this atmosphere."
"Omg 10000%, soul buddies from way back!!!!!" Scott responded. "I appreciate you so insanely much and all you have done for me, absolute golden human." 
According to Peacock, Chambers, who is the youngest captain in the series, joins the crew for a few fun nights on the town – something none of the Below Deck captains have done in the past.
"Encouraging everyone to find enjoyment in their jobs, he is just as fun as he is tough and will occasionally join the crew for a night out," Peacock teased.
He is credited with avoiding a docking catastrophe
While Ferrier wasn't ready to share any stories, Chambers made the news in 2019. He was credited for avoiding catastrophe when a superyacht he was docking encountered mechanical failure. Video captured the 46-meter superyacht gliding into a gangway at the jetty at Cairns Marina, avoiding a crowded docked floating restaurant boat.
Chambers shared what happened. "We did what we were supposed to train to collision," he told Australian news 7News. "So we shut down all engines, dropped an anchor, and thank God we selected a nice spot where there was no personnel." Onlookers were not in danger and the reporter joked that people on the docked floating restaurant boat had "dinner and show."
"Our customers were a little bit stoked about it, to be honest," the floating restaurant manager said. "One guy said he felt like he was in an episode of Speed 2."
Despite the collision with the gangway, the superyacht only sustained superficial damages.