'Below Deck Med': Has Lara Flumiani Jumped Ship?
In a crazy turn of events, second stew Lara Flumiani from Below Deck Mediterranean appears to go missing immediately before the second charter.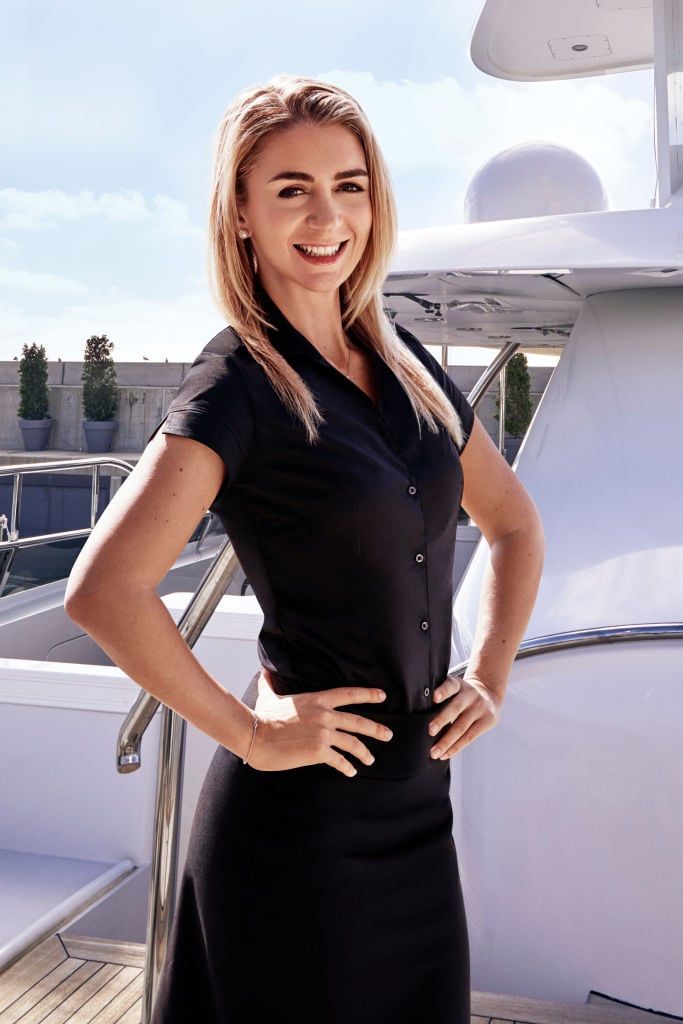 The crew is putting the finishing touches on preparations for the next group of charter guests. But in a preview clip, Ferrier can't find her second stew anywhere on the boat. She even radios her more than once. In a throwback to "June June Hannah," Ferrier calls Flumiani but receives silence.
She starts to wonder if Flumiani abandoned ship when she asks third stew Jessica More about Flumiani's whereabouts. More and Flumiani bunk together. But More says she doesn't know where Flumiani is when Ferrier asks.
Ferrier searches the boat to find Flumiani
Ferrier is now on the hunt after realizing Flumiani's bunkmate doesn't know where she is. "What the ****," Ferrier is heard saying as she searches. As she calls for Flumiani on the radio, the deckhands are busy polishing and preparing the superyacht.
But Ferrier is becoming more annoyed. "Are you playing hide and seek," Ferrier says to herself as she continues to call Flumiani on the radio. She checks nearly every room on the boat, desperate to locate the stew.
She then checks with chef Hindrigo "Kiko" Lorran who hasn't seen Flumiani either. Ferrier finally reconnects with More and shares that she really can't find Flumiani. At that point, Captain Sandy Yawn informs the crew that guests will arrive in about an hour. "Is everybody up," Yawn asks via the radio. Suddenly, Flumiani's voice is heard on the radio. "Captain Sandy, Captain Sandy, Lara." Ferrier's response? "What the f**k is going on!"
Jessica More says she had no idea what was happening with Flumiani
More spoke exclusively with Showbiz Cheat Sheet and said she was taken aback by Flumiani. She said Flumiani initially seemed fine but then suddenly came in hot. "I think we all missed it in the whole world," More said. "In real time of that happening, that's literally how it felt for myself. It was like 'Whoa, wait, what just happened?' Literally how I felt."
But even bunking with her, More could tell something was off … she just couldn't figure out exactly what it was. "I bunked with her, yeah, you know I'm kind of energy sensitive so it was a little odd from the beginning. I honestly can't explain her. We had a few interactions, but nothing I can recall. As a roommate, she was fine. Getting ready for a crew night out we interacted and shared the mirror. And she was cool about it."
Viewers saw that Ferrier wasn't the only one in the interior that Flumiani tried to bulldoze too. More and Flumiani were on breakfast duty together. When Flumiani tried to order More to handle cabins, More stood her ground.
"With me being third stew and second stew within my career, I get ordered around a lot," she said. "I don't have any issue with that."
"The problem is the disrespect," she added. "With her, it was the disrespect and I felt like it wasn't coming from a place of serving the guests the best that we possibly could. So I will stick up for myself and I will also stick up for the integrity of the whole crew."
Find out what happened with Flumiani when Below Deck Mediterranean airs on Monday at 9/8c on Bravo.