'Below Deck Med': How Did Captain Sandy Outsmart Pirates in the Red Sea?
Captain Sandy Yawn from Below Deck Mediterranean finally revealed what happened when she encountered pirates in the Red Sea. Fans knew Yawn tussled with the aquatic deviants but never heard the tale until now.
Yawn dished about her encounter during the Below Deck Mediterranean After Show. Since joining the show, Yawn has always been considered to be a pillar of strength and a calming force. Her pirate story may explain why Yawn's chill factor is so high.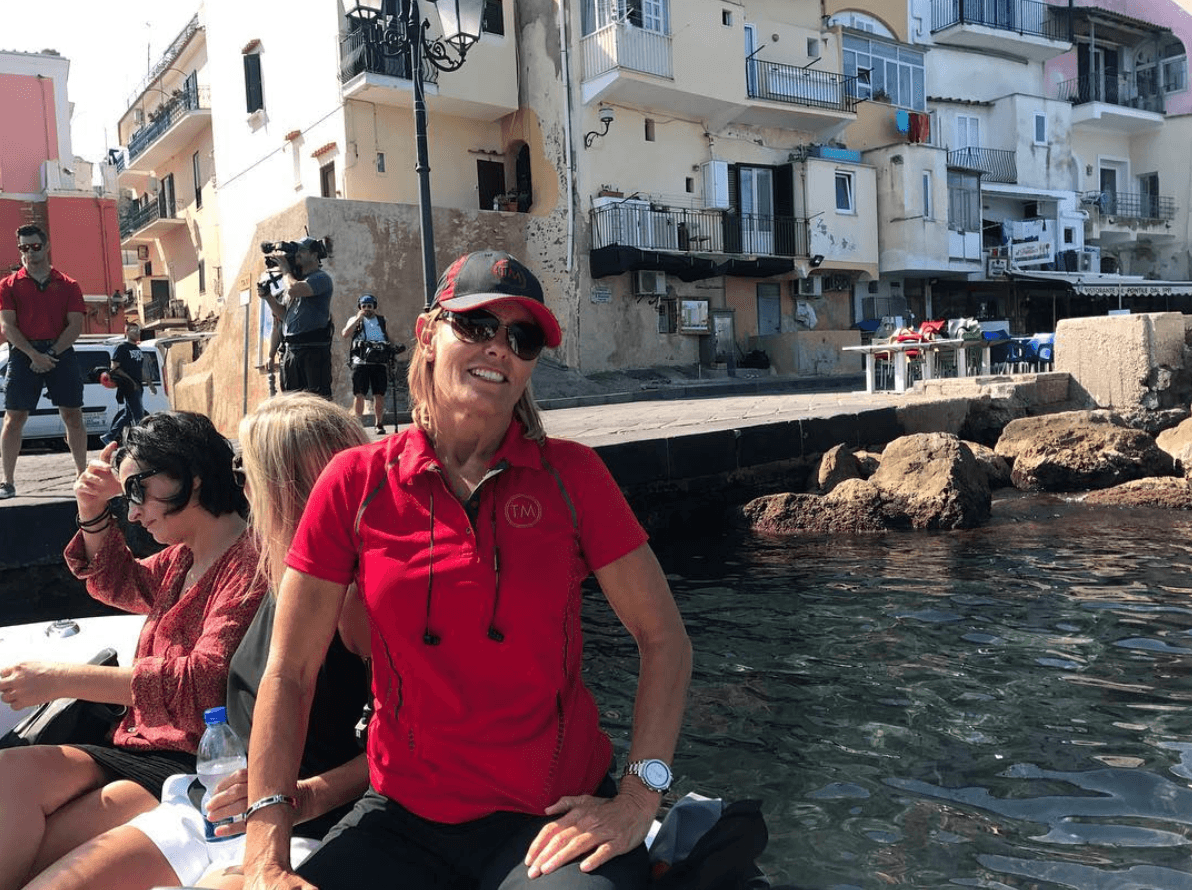 She first sets the record straight. "I was never attacked by pirates," she explains. "You know how the story grows?" But, "I've been chased by pirates several times."
Here's the reason why yachts are vulnerable to piracy
Yawn explains why yachts may be vulnerable to theft. "We tow very expensive boats," she remarks. "Your tow line is 100 feet behind your boat. All they have to do is get in at the right time. Someone has bolt cutters or whatever and they cut the line." Chief stew Hannah Ferrier, who is sitting next to Yawn, nods in agreement.
A producer asks Yawn what she does in this instance. "Call the Coast Guard," she says. "They tell us what to do. You know maintain your speed, zigzag your course. Light your boat up." Also, "Show presence on deck so they know that you are aware that they're there. And you get as many bodies on deck as possible so they see its not just three people, its 15 people."
Yawn jokes about how the crew will sometimes be too nervous to go outside in this instance. "And I'm like get your ass outside. They're not going to shoot us. They just want to steal our tender, trust me."
The Red Sea is especially dicey
Ferrier has her own pirate stories too. "It's crazy what you see in the Red Sea," she says. "I worked on a boat and they put barbed wire around the whole 58-meter yacht. And then they had six men with like AK-47s on the sides of each yacht. So when the pirates were coming, they'd just [sounds of gunfire]."
But Yawn adds that weapons are prohibited on yachts. "So we use fire hoses, sound machines, like people have gotten really clever over the years. You have these loud sound machines that just blow their eardrums."
However, Yawn said when she encountered pirates, they didn't have loud sounds or weapons. "I had a security guy," she recalls. "He was ex- SAS British intelligence guy. And he was like a badass. He didn't have a weapon. He trained us. We trained."
Yawn also shares this insane story
She says everyone knows there are pirates in the Red Sea. She recalled an instance where she was not only dealing with a fire on board, but pirates were on their way to her vessel. "I was already stressed out. Like I didn't need to hear that pirates were coming," she shares. "When they're off the bow, that's when you can tell me the pirates are here!"
Meanwhile, she says she had someone try to jump overboard amid this drama. "The chief engineer tried to kill the guy who pulled the CO2," she continues. "This was all happening at once. I actually had one guy from California who said 'I'm going tell them I'm Canadian!' And I'm like, "Man up! You're American. You got balls. Man up!'"
She adds that pirates aren't overly concerned with your home country.
"They just want money," Yawn continues. "But all I can remember is thinking, I heard an American voice on an American warship and that's who I called to rescue me." She told the dispatcher she was an American citizen floating in Yemen territory who sustained a fire and needed assistance.
Yawn said the dispatcher said she was their priority until they were safe. They asked where she'd like to be towed and she said, "Florida!" Instead, she was towed to the main port in Yemen where a civil war was occurring.
Check out what happened next at Bravo.com!