'Below Deck Med': How Did 'June, June, Hannah' Start?
What is the backstory behind 'June, June, Hannah' on 'Below Deck Med'?
Before Below Deck Mediterranean chief stew Hannah Ferrier's viral "I need valium" mug there was the infamous "June, June, Hannah" mantra.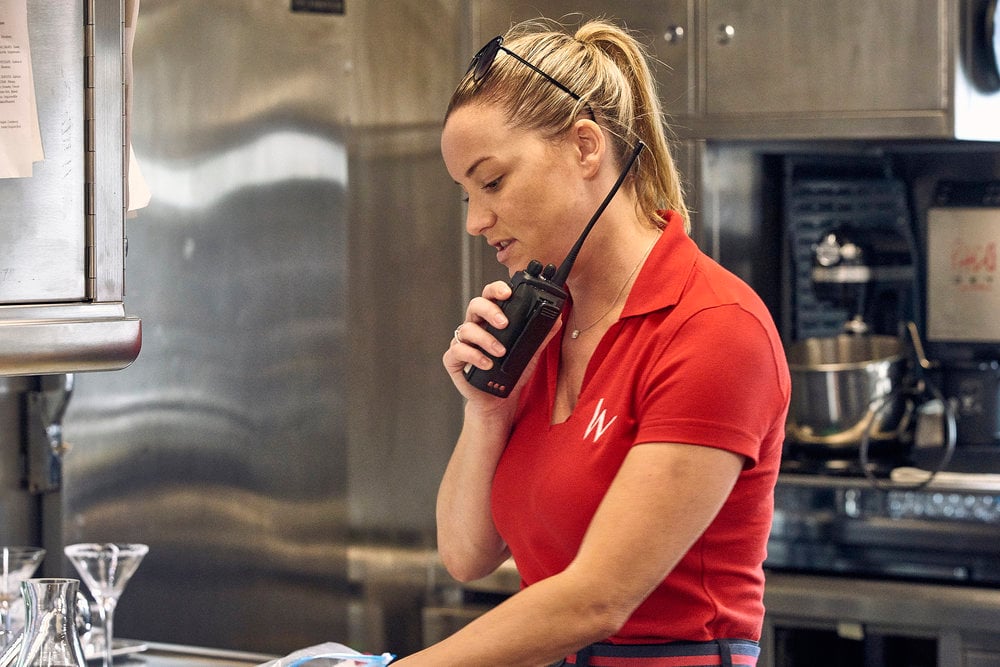 From t-shirts to songs, Below Deck Med fans couldn't get enough of the phrase they heard continuously for several episodes. Why did the radio call become a theme for season 4? Crew members will communicate through their radio by calling the other crew member's name twice and then ending with their own name. Usually, the other crew member will respond with "copy."
However, third stew June Foster had trouble with her radio, sharing that her's didn't work and she couldn't hear Ferrier call her. As a result, Ferrier ended up chanting "June, June, Hannah" several times.
Communication is a sticking point for Captain Sandy
Ferrier would often have to find Foster because she wasn't responding on the radio. Foster insisted her radio didn't work and the crew even tested it. At one point, Captain Sandy Yawn became so frustrated she gave Foster her radio.
 "The part about the radio, it bothered me, obviously to the point where she was gonna feel the wrath of me because my pet peeve is communication. We cannot function if we don't communicate. And if the chief stew has to go find the third stew, that's a problem," Yawn told Bravo's The Daily Dish.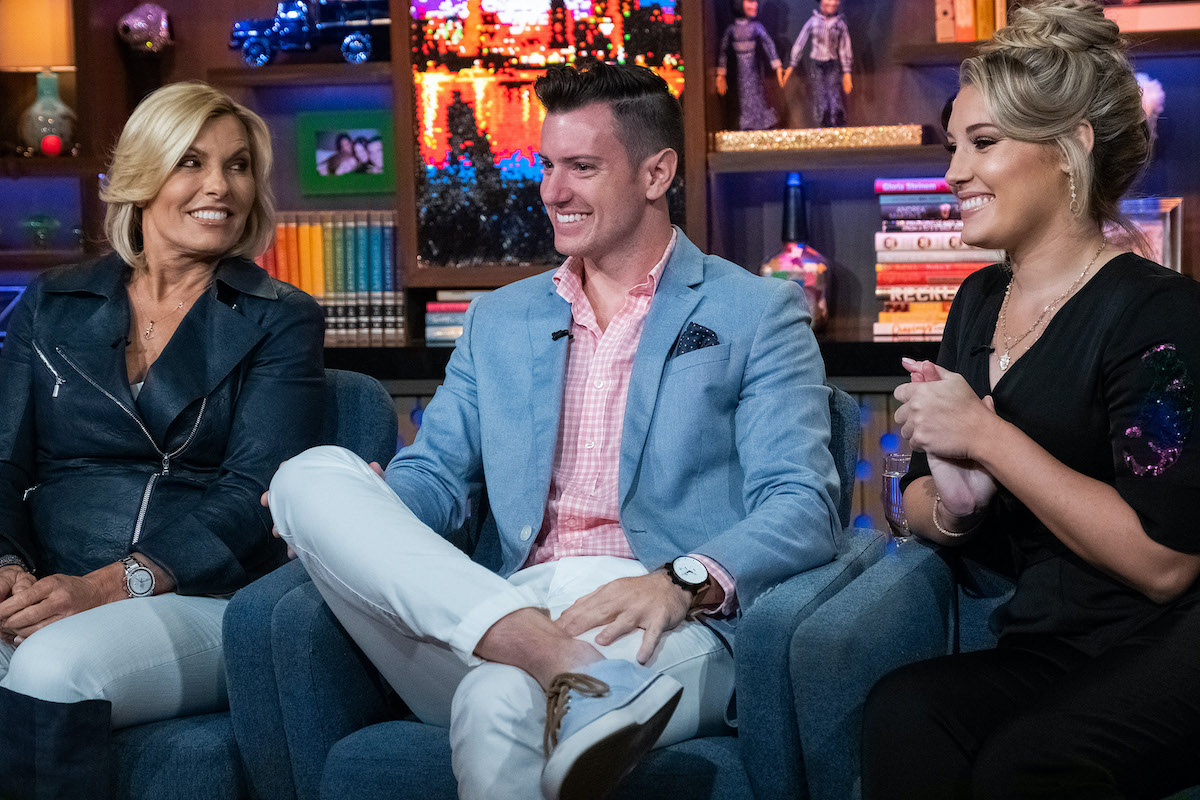 Foster joined the crew when the first chef was fired and third stew Anastasia Surmava took over as the chef. However, Surmava became overwhelmed in the position and admitted to Yawn that she needed to step down. That's when Yawn let Foster go and Surmava resumed her position as third stew.
'June, June, Hannah' became a rap song too
Deckhand Colin Macy-O'Toole ended up turning the phrase into a funny rap song. Macy-O'Toole used to provide a recap-rap after each episode, cleverly weaving moments into a cool beat. "Due to high demand, here is my #belowdeckmed rap recap for episode 10, 'June, June, Hannah'. Enjoy!" he shared on Instagram.
RELATED: 'Below Deck Med': Colin Macy-O'Toole's 'June, June, Hannah' Rap Goes Viral
Love for the song didn't end with season 4. Fans return to Macy-O'Toole's Instagram to listen to the song, even in recent weeks. "Ok I heard this again. OMG LMAO. I have only this to say…. Marry Me Colin!!!" one person wrote on the thread.
"Loving this season right now! I say June June Hannah at least 10 times a day," another person responded. The viral song has 122,444 views.
June Foster has a good sense of humor about the phrase
Foster has even joked about "June, June, Hannah" since leaving the show. She had a t-shirt created with the words, "Alexa, find my radio." She also explained on the show why she couldn't hear her radio. "There was way too much drama about the radio," she said in the Below Deck Med After Show. "I just want to laugh at it because it's so stupid. It's honestly so dumb."
She is also used to hearing a nickname too. "Everyone calls me 'Junebug.' 'Junebug' or 'Buggie,' 'Buggaroo,' 'Juniebamboonie,' 'Juniper,' 'Juniper Moon,' 'Junio.' That might be it 'til I think of 20 more," she added. "There's a lot."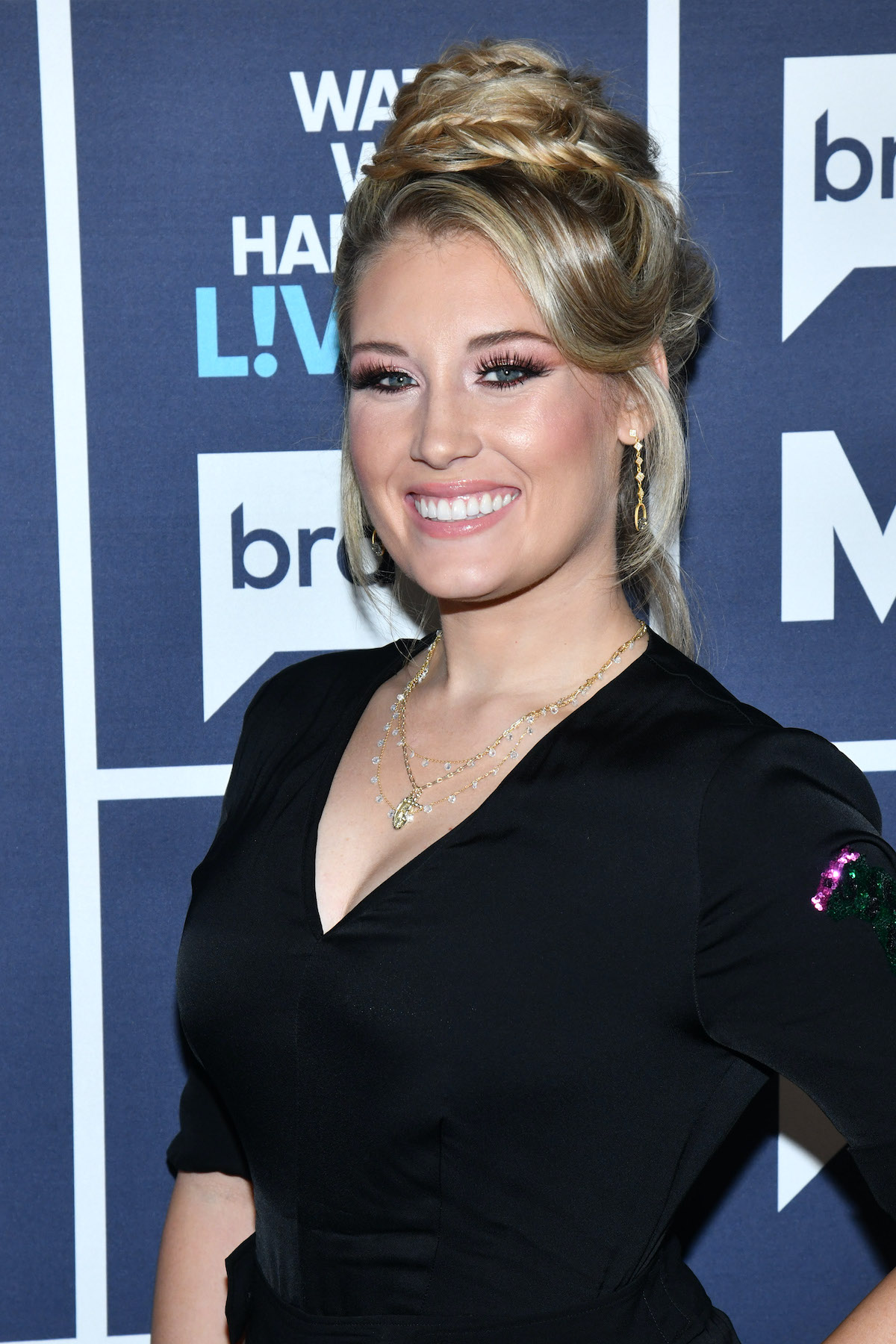 "It's like, OK, maybe the earpiece fell out of my ear, but just leave me alone," she said. "I don't need anybody. But yeah, maybe it fell out of my ear a couple of times. And the other times, I didn't hear anybody."