'Below Deck Med': How Much Does It Cost to Charter a 'Below Deck' Yacht per Day?
How does a 'Below Deck' vacation stack up against other luxury getaways?
Demanding guests on Below Deck Mediterranean may seem overbearing, but viewers give them a little more leeway because they are dropping serious cash for their vacation.
However, producers have revealed that guests on the show receive a sizable discount on the actual cost to charter the yacht. For instance, Below Deck Season 3 charter guests paid $35,000 each, Yacht Charter Fleet reports. The same charter would normally cost $87,500.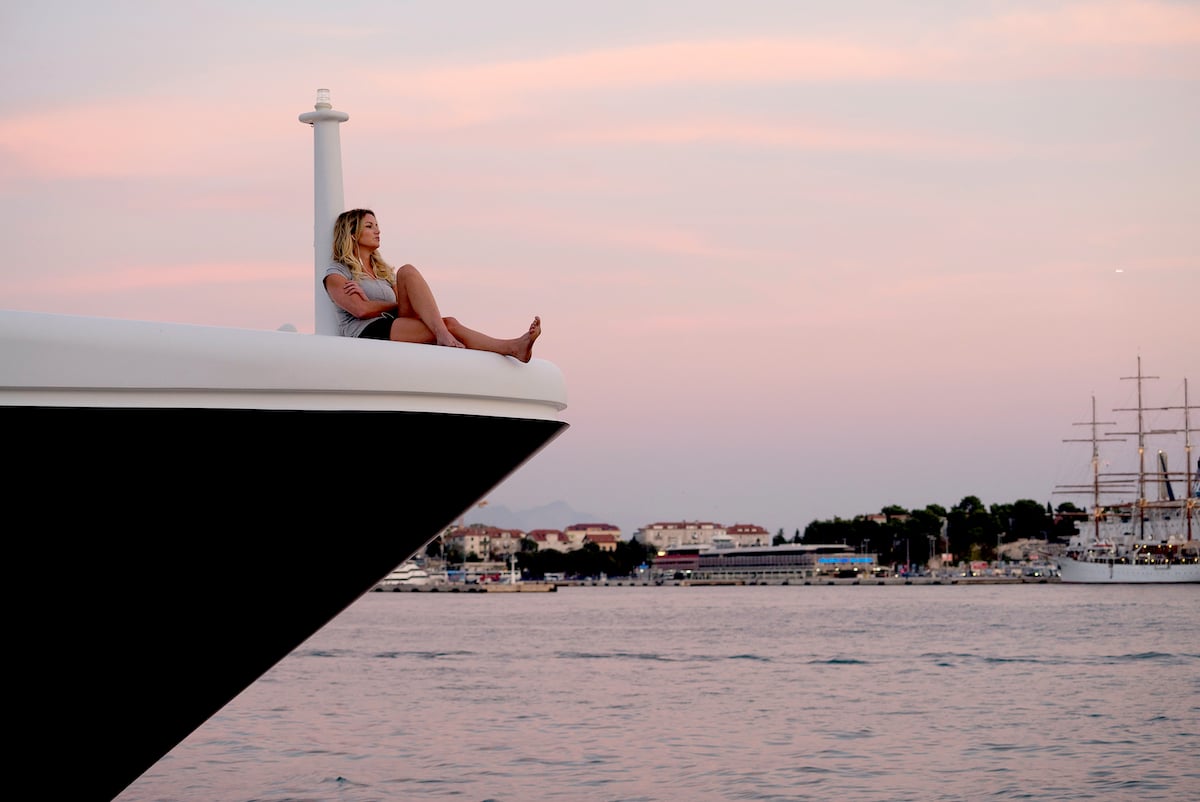 Below Deck Med guests from season 1 also got a serious price break. A producer dished about what a charter would actually cost on the show. "It's $55k for a group of 5 people, that includes everyone's roundtrip airfare to Croatia, 2 nights at a 5 start hotel, 3 days on the 154ft yacht- that normally charters for $207,000 a week, all food and alcohol on yacht, all water sports, crew tip and ground transportation, "The Forward Cabin reported in 2016. "The trip normally would cost over $100k so its a great deal,"
Executive producer Mark Cronin shared that Below Deck charter guests generally receive about half off of the actual price to be on the show. "[We] do give them a discount (about 50%) from the real cost of the vessel for three days," he said in a Reddit thread three years ago. "We ask them to tip about 15% to 20% of the full cost though. The tip amount is up to them as well. They are not compensated, but we pay their airfare."
'Below Deck' vacations are more expensive than the average getaway
Despite the discount, a Below Deck holiday is still more expensive than the typical vacation. The average American spends anywhere from $4,400 to $6,600 on travel in a year, according to AARP.
Dream vacation seekers are probably not going to end up spending Below Deck type dollars, although they can still rack up a decent bill. For instance, luxury hotel stays can set travelers back anywhere from $400 to $2,000 per night, Luxury Travel Magazine reports.
Even a luxury getaway to Disneyland is typically easier on the wallet. Vacationing for three nights at Disney with many luxury add-ons could set you back about $6,000 for a family of four, according to The Points Guy. However, every family is different and Disney provides endless opportunities for vacationers to part with their hard-earned cash.
Real yacht charters are far more expensive
Below Deck yachts range from $140,000 to about $264,000 per week to charter in real life, according to Worldwide Boat.
While a Below Deck vacation is on the higher end for mere mortals, mega-millionaires like the Kardashian family will spend millions to charter a yacht. Kylie Jenner and crew were recently seen relaxing on a yacht known to cost $1,498.99 per day to charter, according to Boatsetter.
In 2019, basketball legend, Magic Johnson dropped $1 million per week to vacation aboard Aquila. "It's like a floating mansion/hotel all in one — with a crazy gym, dining room area, movie theater, hot tub, massive outdoor deck, 2 massage rooms and its own NIGHTCLUB!!!" according to TMZ Sports. "The ship officially fits 12 guests and has a crew of 28!!!"