'Below Deck Med': How Much Does It Cost to Charter the Yacht From Season 5?
Although 'The Wellington' is the largest yacht on 'Below Deck Med' it isn't the most expensive yacht to charter franchise-wide.
Yacht-vacation seekers would need to shell out a cool $220,000 for a week-long charter on the yacht featured on season 5 of Below Deck Mediterranean, according to Charter World.
Captain Sandy Yawn gave viewers a virtual tour of The Wellington from season 5, which is originally named The Wellesley. She said The Wellington is the largest yacht featured on the show and the largest Yawn has ever commanded. Her virtual tour included interior and deck highlights. Plus she took a peek "below deck" at the crew quarters too.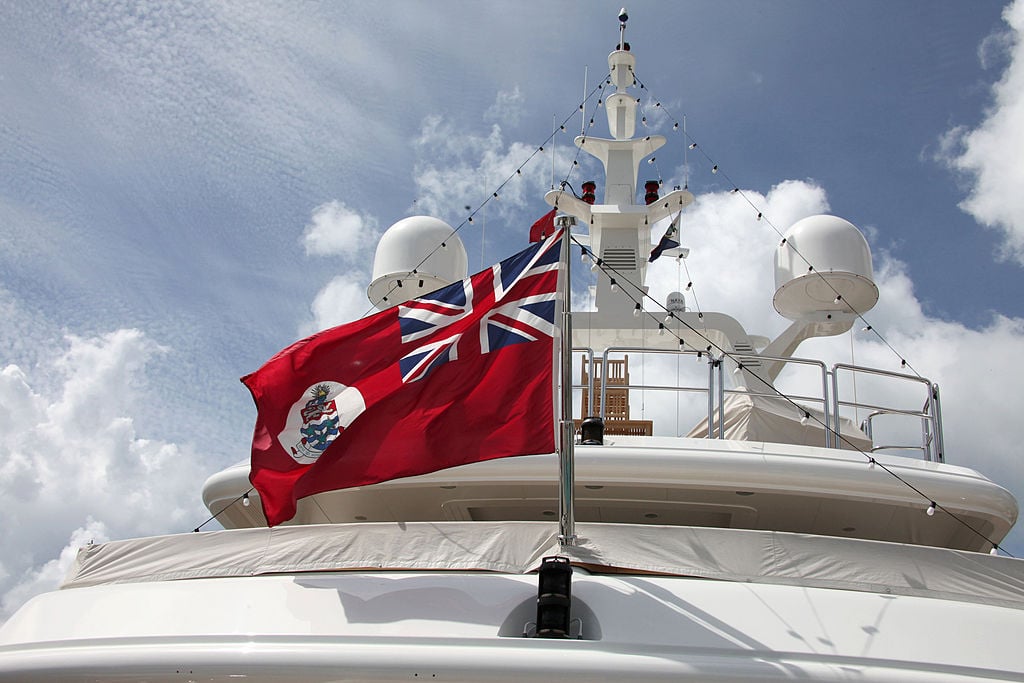 Series charter guests typically pay about half of the actual price for a three-day charter. Below Deck creator Mark Cronin said that even though series guests are given a discount, they still pay and tip for their charter. "They spend their real money to be on the show," he told Bravo's The Daily Dish. "And then the tip they leave, they decide what it is."
Below Deck and Below Deck Mediterranean have featured a number of yachts on the series, some have been repeatedly used. Some yachts featured on the series are still available for charter. But is The Wellington the most expensive yacht to charter outside of the show?
Ohana (Rhino)
Below Deck: Season 2
Regular charter rate: $140,000 per week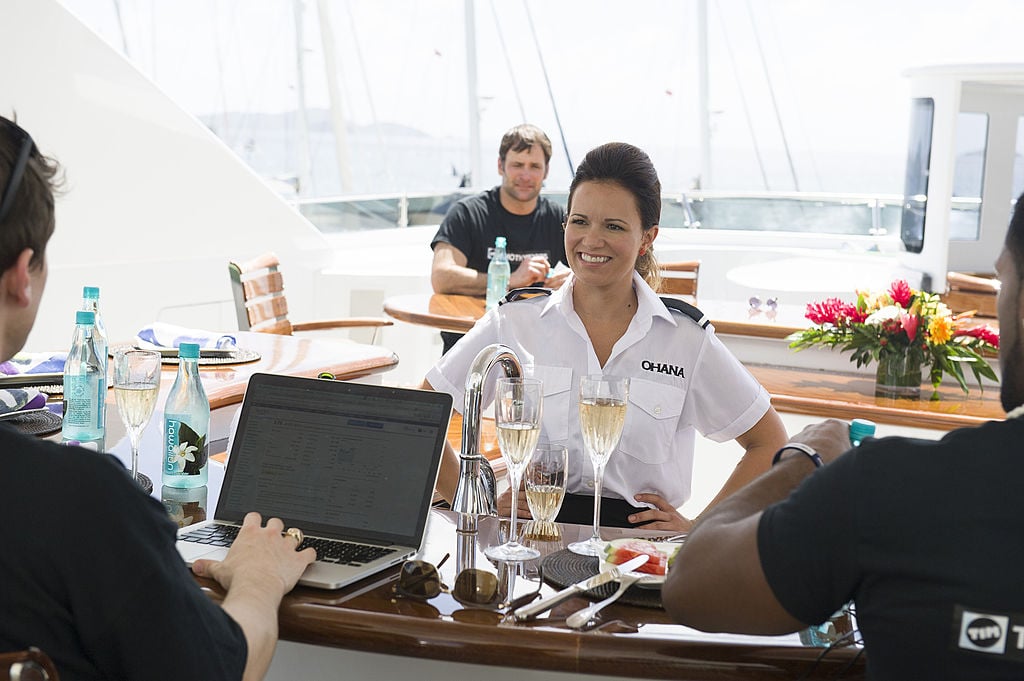 Viewers dug in with this series and saw the return of several cast members, which included Captain Lee Rosbach, bosun Eddie Lucas, chef Ben Robinson and stew Kat Held. Season 1 chief stew, Adrienne Gang was replaced by Kate Chastain.
Valor (BG)
Below Deck: Seasons 4, 5, and 7
Regular charter rate: $160,500 per week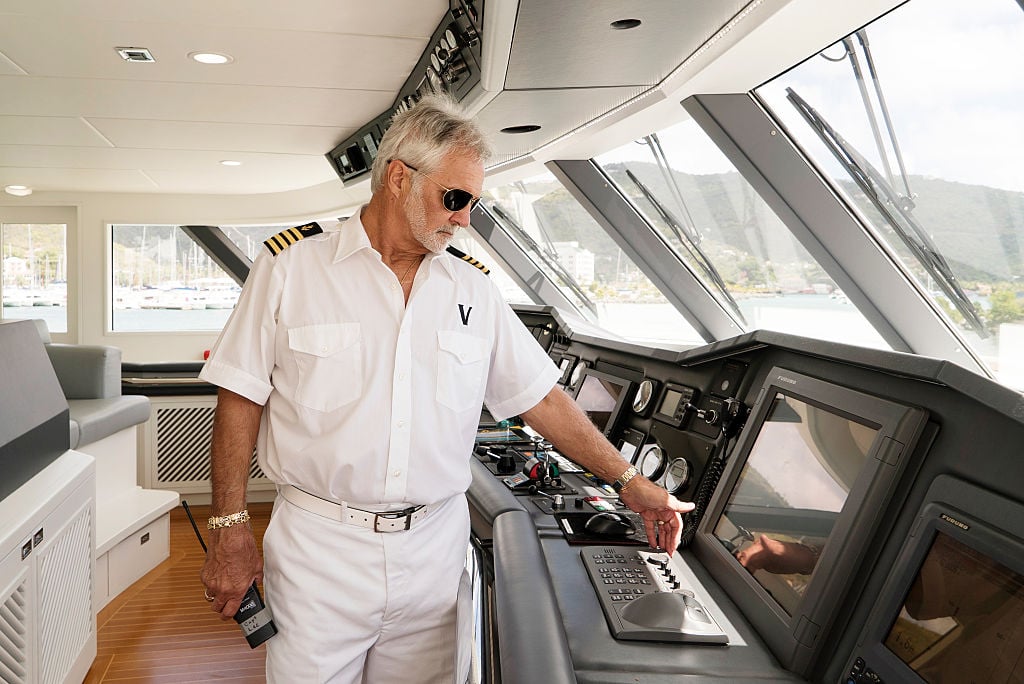 This yacht ventured all the way to Thailand to film Chastain's last season of the show. Rosbach also dealt with some of the greenest deck crew during season 5 and the deck team experienced a number of crew changes. Valor also had three different chefs in the kitchen. Robinson was the chef for season 4, but then chef Matt Burns took over for season 5. Viewers likely remember chef Kevin Dobson and Chastain's arguments during season 7.
M/Y Seanna
Below Deck: Season 6
Regular charter rate: $300,000 per week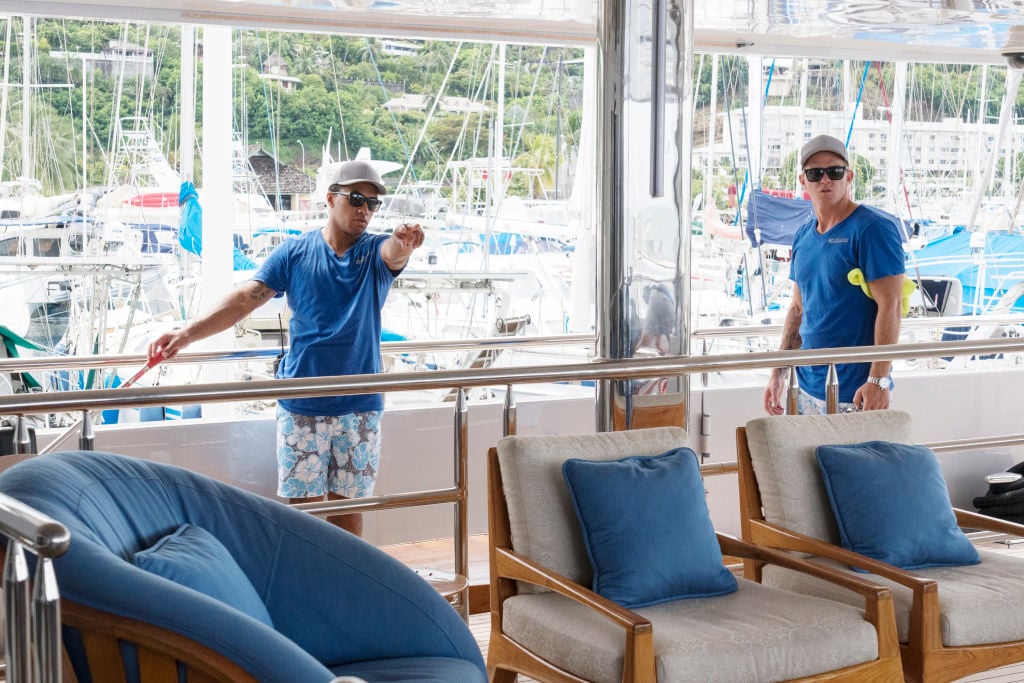 Season 6 in Tahiti brought the first male stew on the show. The season also included massive crew drama, including the bosun getting fired, plus the third stew quit under controversial circumstances. Season 6 was also nominated for an Emmy award too.
Ionian Princess
Below Deck Mediterranean: Season 1
Regular charter rate: $160,000 per week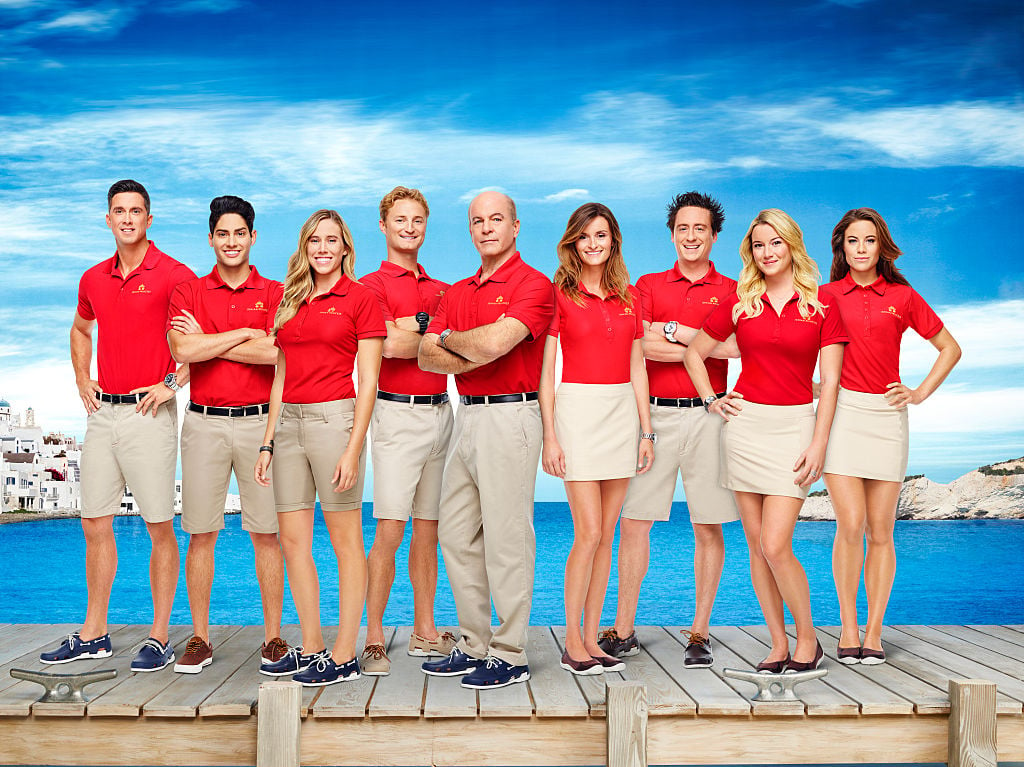 Season 1 began with Captain Mark Howard at the helm and plenty of trouble on deck. Deckhands clashed and one broke the rules when he fraternized with a guest. He ended up getting fired toward the end of the season.
Sirocco
Below Deck Mediterranean: Season 2, 4
Regular charter rate: $199,000 per week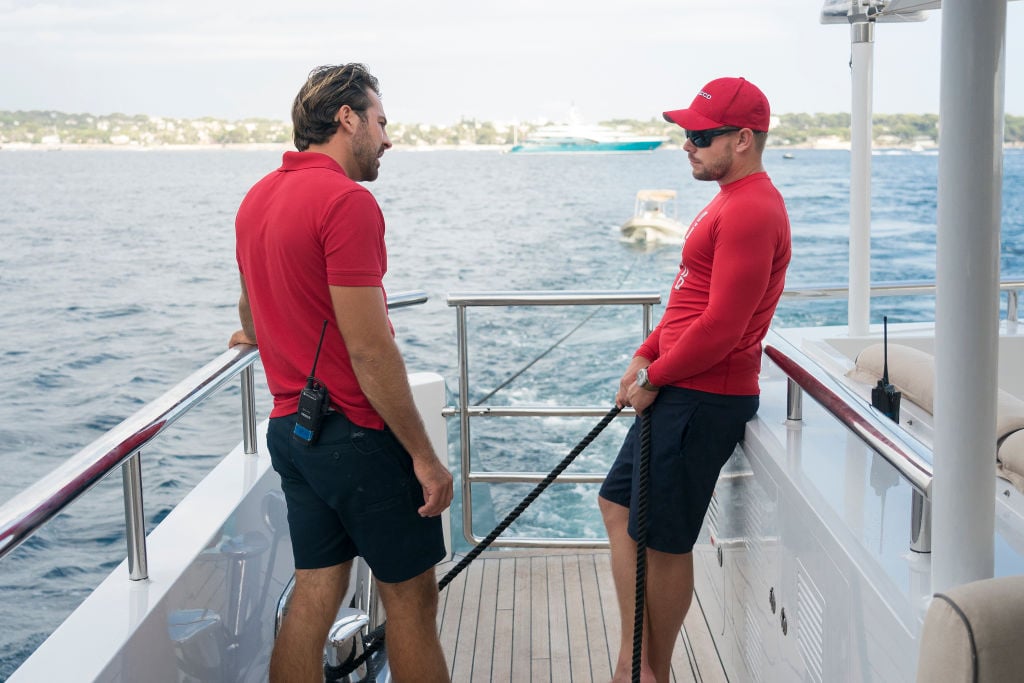 Captain Sandy Yawn took over and viewers likely recall the number of incidents Yawn encountered with this yacht's anchor. The anchor's chain became hopelessly tangled during season 2. The crew spent a full day unraveling the knot. But season 4 brought more anchor trouble too. Sirocco is also the yacht where the infamous "June, June, Hannah" line was born.
Talisman Maiton
Below Deck Mediterranean: Season 3
Regular charter rate: $255,000 per week
Season 3 included wild guests and a romance that went bust between bosun Conrad Empson and chief stew Hannah Ferrier. The season was also chef Adam Glick's redemption season. Glick purposefully added onions to a guest's food when he specified "no onions" during season 2. Glick hit it out of the park and made Yawn proud.
Parsifal III
Below Deck Sailing Yacht: Season 1
Regular charter rate: $195,000 per week
The first season that featured a sailing yacht instead of a motor yacht proved to be fascinating and thrilling. Viewers went behind the scenes of how a sailing yacht vacation differed from one on a motor yacht, but with all the same Below Deck crew and guest drama.