'Below Deck Med': Is Bugsy Drake the Martha Stewart of Yachting?
Below Deck Mediterranean viewers just glimpsed Christine "Bugsy" Drake's passion for yachting, especially her affinity for table decor.
Like chief stew Kate Chastain from Below Deck, Drake almost gets giddy when tasked with having to create an artfully adorned table. Captain Sandy Yawn also seemed instantly impressed with how seamlessly Drake assimilated in with the crew, diving into the next charter within hours of her arrival.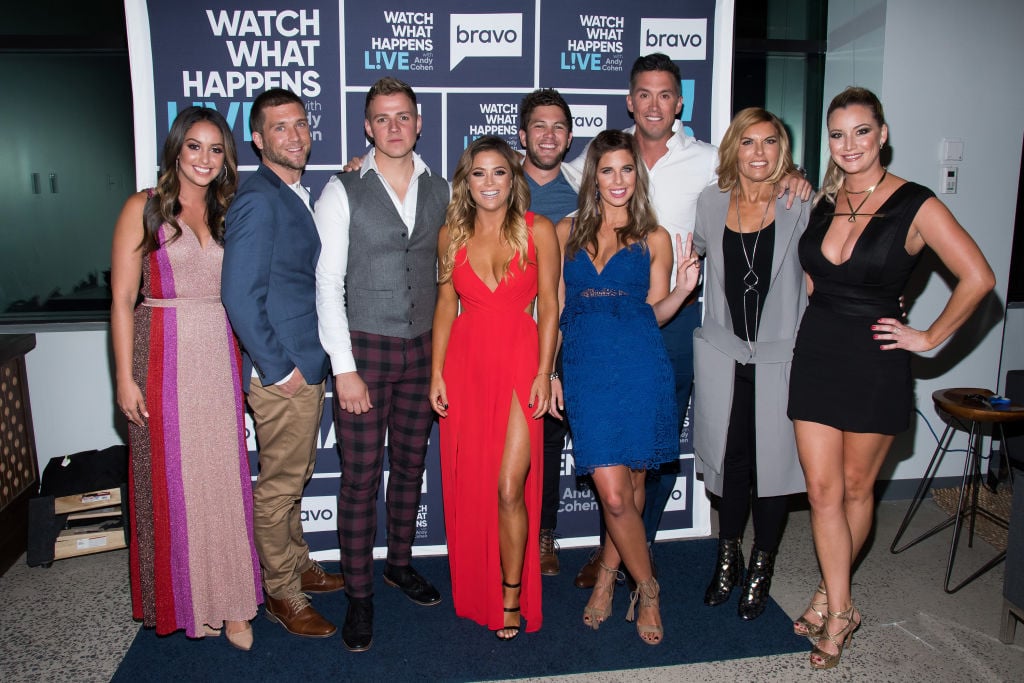 Despite chief stew Hannah Ferrier's concern that having Drake return would be problematic, the two seem to be working together far better than how she did with Lara Flumiani. Drake shared during the episode that she won a table decoration competition. She recently revealed on Instagram how to create the "ultimate" guest experience.
She created a page just for entertaining
When she's not the second stew on Below Deck Med, Drake has a full-time job as a chief stew. She launched a special Instagram account to spill her entertaining secrets to the fans.
"Hey guys! So as I'm sure a lot of you know I work as a Chief Stewardess onboard a motor yacht. Currently, like the rest of the world we are in full quarantine/lockdown… isolating ourselves in a shipyard," she shared in early April. "Although my day to day running is still extremely busy without guests on board, I wanted to take this time to also create a somewhat collaborative project with all of you…. I love to set tables, throw themed parties, whip up delicious and different cocktails 🍹🍸 and would love to reach out and play with new ideas or share with you anything you might want to know (tips and tricks for cleaning, setting up or entertaining your guests… no matter the location. From throwing a boozy brunch to a more upscale dinner party). "
"Napkin folds, toilet paper folds, you name it and I will show it or try it and post it. Please feel free to comment on this post or Private message me… I have also created a page @the.queenoftheme and would love to feature any of your incredible table settings/ flower arrangements/ napkin folds… so please feel free to DM me if you want them shared…let's make this fun! 💕💕 love to you all! Also a MASSIVE Shout out and Thank you to all of the incredible workers on the frontline and behind the scenes in every capacity working around the clock to try and fight this terrible Virus we are experiencing. Please stay safe out there everyone xx"
She works closely with the chef
Drake also shared how to make magic for guests. "It's great when the stewardesses can work with the chefs in terms of collaborating," she explains in a series of videos and photos on Instagram. "And having the table set up to match the plating. Because after all, it's all about the experience."
"I'm going to show you something cool," she dishes. "It's a pink flamingo themed table set up. And we're going to go check on Owen, the chef to see what he's got prepared."
Drake takes the camera to the galley kitchen where the chef is chopping away. The plates are already prepared with a very "Jackson Pollock" pink splatter. Drake later shows the finished product, which looks like a culinary masterpiece.
Drake's tables are her signature move
Drake also graciously features a number of her tables on Instagram. She included a tropical-themed table that includes lush, live greenery to match the plates. She even placed green vines along the ceiling of the yacht to reinforce the tropical theme. "Now the lights are on," she says as she surveys the finished product.
She later explains that the chef has matched dessert to her tablescapes. "Owen has matched my tablescape tonight with this insane dessert," she says. The dessert is a combination of a frozen confection along with fruit. Drake added another photo that showed how the table and dessert look almost alike. "This is what I call a chief stew and chef collaborating," she wrote.
Her beach picnic tables are just as stunning. She included a photo of a white and turquoise blue table set up near the ocean. Drake also has a cocktail to compliment that table. "We NEED a name for this drink! Drop comments below!🍹 It's a drink as blue as the Bahamian waters and as ice 🧊 cold 🥶 as your ex's heart! 😜😘🇧🇸 1x shot of blue curaçao, 1x shot of passion fruit rum, 1/2 Squeezed lime, splash of cranberry juice, a squeeze of orange! 🍊. Shaken over ice, strained and topped with club soda!" she posted. Drake also created a special Pride cocktail, which she featured in her "yachting" story too.