'Below Deck Med': Is It Over Between Malia White and Tom Checketts (Again)?
Malia White and Tom Checketts from Below Deck Mediterranean have seemingly called it quits after a reunion in London generated speculation the couple was still together.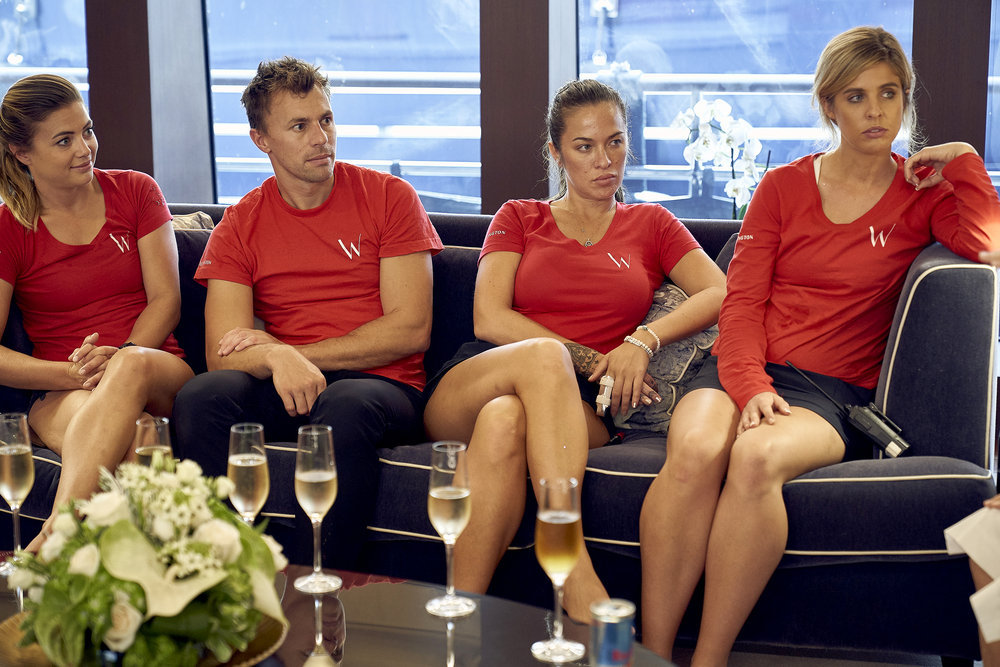 Rumors that the couple parted ways ignited when the two stopped following each other on Instagram. White also deleted several recent photos of the couple too. But then White and Checketts shared photos of a reunion and they were suddenly following each other on Instagram again.
However, White and Checketts have once again stopped following each other on social media and both have dropped clues that indicate they've parted ways again.
Thank you next
White is currently spending time in quarantine, likely before her next yacht job. She shared that she's been binging on movies and books, adding that she is enjoying downtime.
But she recently posted a selfie and a message. "Cheers to all the ladies out there in their 30's, single, focused on their careers & that give zero f*cks!  #stayfocused  #dirtythirty  #bossbabes  #thankyounext," she shared. She also shared a meme on her Instagram story. "Not one single woman can get me jealous over a man that I've dealt with. Mark my words, if he was worth keeping, I would still have him."
White has turned off her comment section but plenty of fans made remarks on Checketts' Instagram about the photo.
"Did y'all break up because she just posted a pic about being single in her 30s and "thankyounext" hashtag," one person wrote on a photo of the couple that Checketts shared.
Another person responded. "They aren't following each other anymore, he changed his profile pic to not have her in it and she hashtagged thank you next. They broke up for sure."
Checketts maintained a profile photo of the couple until recently. His new profile photo features just himself.
Malia White worried that the show could damage her relationship
"Tom coming on board as chef was a nightmare," White said on the Below Deck Med After Show. "On a selfish level I wanted this to be about me becoming bosun and I think Tom coming on board, it's now Malia and Tom. We're like a team."
"That's tough, it's a whole other dynamic you have to worry about," she added. "And it's obviously no secret that I've had relationships on the show before." White had a tumultuous relationship with chef Adam Glick during season 2.
"And I know how it can be really intense," she said. "How it can impact things. You know, obviously my fear is how it could affect our relationship. But because I love Below Deck, it's not worth my relationship. Not with him! Not with this one."
The couple received significant backlash since Checketts joined the show. Fans turned on White when she uncovered Hannah Ferrier's unregistered prescription valium and shared a photo of the medication with Captain Sandy Yawn. Ferrier was fired. Fans also lashed out at Checketts when he complained about the job. He replaced fan favorite, chef Hindrigo "Kiko" Lorran.