'Below Deck Med': Is Lara Flumiani Trying to Gaslight Hannah Ferrier?
It's only the second episode of Below Deck Mediterranean but it is clear that second stew Lara Flumiani has no love for chief stew Hannah Ferrier.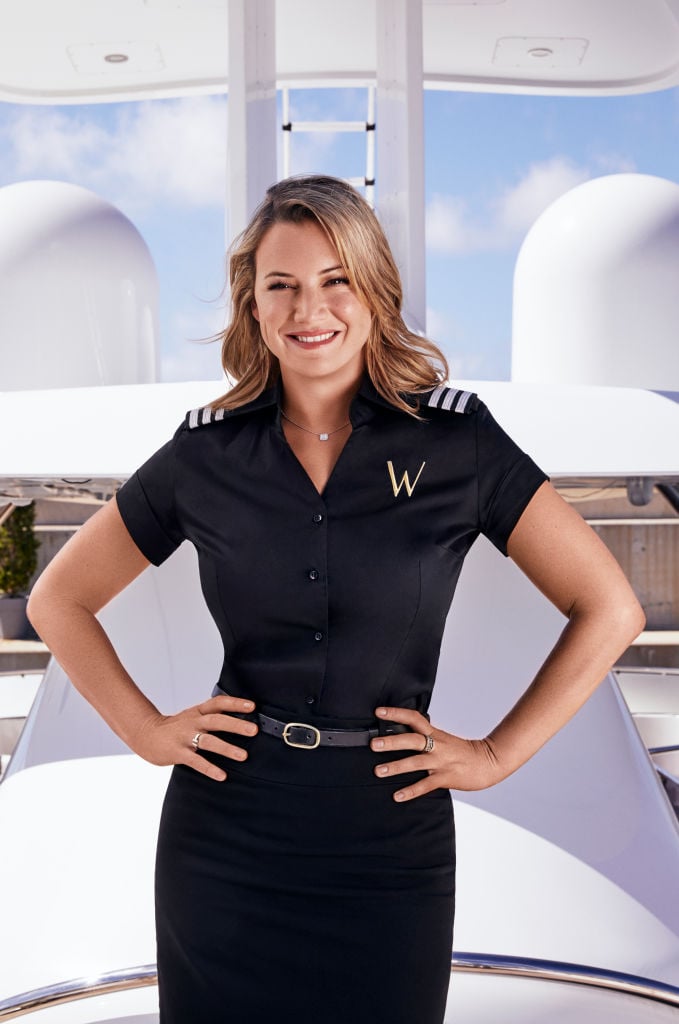 In fact, she almost seems to be gaslighting Ferrier. She insists that Ferrier isn't giving clear direction and reminding her of the lists she made. A preview clip shows that the entire beer debacle was only a warm-up for a huge smackdown, culminating in Ferrier telling Flumiani to keep her hands off of her.
Meanwhile, in true Below Deck form, a little comedy is woven into the explosive clash. Deckhand Pete Hunziker is supposed to be on break in his cabin. But he hears the entire melee from behind closed doors. His reaction and expression are priceless.
A simple discussion about cleaning goes south
Ferrier looks for Flumiani during dinner service as she seems to need extra hands serving the guests. She finds Flumiani, who is cleaning the crew mess. "So hey the deck crew does this," Ferrier tells Flumiani regarding the crew mess. But Flumiani disputes her assertion, telling her the list indicates otherwise.
But Ferrier replies, "Oh OK, the deckhands are going to do it." Instead of just agreeing and getting on with work, Flumiani says, "Ah of course I'm interrupting this now? To come … start do something else?"
RELATED: 'Below Deck Med': Hannah Ferrier Would Prefer to Have No Stew Than Work With Lara Flumiani
Ferrier tries to redirect Flumiani by telling she's just not cleaning the crew mess anymore. Normally a stew would just move on but Flumiani wants to argue with Ferrier. "It's written there, you wrote it. So I'm following instructions." At this point, Ferrier looks like she's getting exasperated, telling Flumiani she doesn't care about what is written down.
Flumiani insists that she's following instructions
Ferrier really can't believe what is happening. At the same time, Hunziker is in his bunk and may as well have a glass to the door because he's loving the fight that is about to go down.
But now Ferrier is angry. "Go into laundry," she orders Flumiani. But Flumiani refuses and continues to tell her she's "following instructions." Adding, "You don't order me anything," Flumiani says calmly. "I'm following your instructions."
RELATED: 'Below Deck Med': Hannah Ferrier Has More to Worry About Than Tablescapes This Season
Ferrier is literally gobsmacked especially when Flumiani says, "You found the wrong one dude." Ferrier replies, "No trust me you found the wrong one honey." Flumiani continues to refuse to follow directions, telling Ferrier she'll stop cleaning the crew mess on her own time.
The altercation almost gets physical
As someone who has been a chief stew, Flumiani should know that the second and third stew take direction from the chief stew. But the last thing Flumiani seems to want to do is to take any direction from Ferrier, who continues to insist that Flumiani tends to the laundry.
RELATED: 'Below Deck Med': Malia White Says Viewers Should Expect a 'Shocking Twist' That Even She Didn't See Coming
"We collaborate otherwise it doesn't work," Flumiani says to Ferrier, who looks like her head is about to explode. Flumiani continues to clean but then gets in Ferrier's personal space. "Lady, don't touch me," Ferrier says to her fuming.
Ferrier is clearly upset but Flumiani remains calm, almost robotic. Does it come to actual blows? What will Ferrier do next?
Stay tuned when Below Deck Mediterranean airs on Monday at 9/8c on Bravo.