'Below Deck Med': Jack Stirrup Is Officially a Father
Jack Stirrup from 'Below Deck Med' and girlfriend Kelly Hidge welcome their first baby together.
Deckhand Jack Stirrup from Below Deck Mediterranean is officially a father. Girlfriend Kelly Hidge shared on Instagram the couple welcomed their first child, Phoenix Sidney Stirrup.
"Phoenix Sidney Stirrup💙 15.04.20 🦋 I can't put into words how much I love you already 💙," Hidge captioned the post along with several photos of the newborn. Hidge shared that she and Stirrup were expecting a baby back in October, which surprised fans.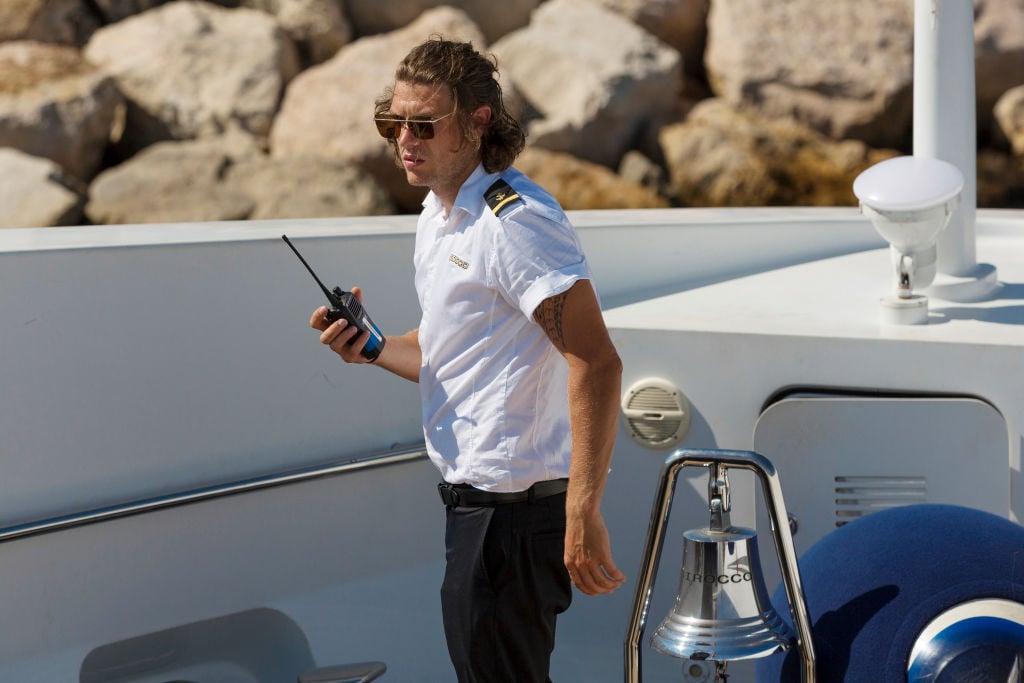 Stirrup and stew Aesha Scott were in a relationship on the show, which was filmed several months before the season aired. But Hidge and Stirrup reconnected shortly after the season ended. She shared that she was pregnant on Instagram.
She went public with her pregnancy as Stirrup retreated from social media
While Stirrup's Below Deck Med season aired, he retreated from social media. The season was filmed several months before and his life changed significantly at that time. So he didn't make a public announcement about the pregnancy, but Hidge decided to go public instead.
"I have been so skeptical about showcasing my bump and I to the world; on our little journey; mainly because I didn't want to be placed into the 'incapable' bracket: incapable of still having fun, incapable of doing normal day to day things, and most importantly of being incapable to work," she shared in an Instagram post. Hidge works in the fashion industry.
She added, "I have worked so hard to establish myself in this competitive industry, and give 150% into whatever I do, so the anxiety I've had over not being booked for a job because of the perception of what being pregnant entails has left me worried, as working really is my happy place and what I will continue to do until I physically have to be bed bound🧚🏼‍♀️ ."
"This may sound ridiculous, and maybe it's more my thoughts running away with me, but I wanted to air it; as perhaps I'm not the only one who has felt or feels this way🤔 So f**k it, here I am ready to take on the world with my growing little human, and amazing boyfriend by my side…who I couldn't of done it without🙊," she concluded her post.
She shared photos of her pregnancy along the way
Stirrup deleted his social media, but Hidge shared photos of her pregnancy and life with Stirrup on her Instagram. She posted a beautiful swimsuit shot when she was six months pregnant. Plus shared a photo with Stirrup on New Year's Eve. "Happy New Year to all my amazing friends and family….#2020 is going to be a special one🍼," she captioned the photo of the couple looking chic.
She also shared a photo from the BRIT Awards. "I took you to the Brits baby🤰🏽#33weeks. Would not have looked anything like this without the help of my talented girls…."
Now that baby Phoenix has arrived she has plenty of warm and welcoming wishes for the new family. One person summed up the joy on the post. "Aaaaaah welcome to the world Mr Phoenix Sidney Stirrup 🌈😘. You are absolutely adorable xxxxx."