'Below Deck Med': Jamie Jason Reveals She Developed a 'Terrible Eating Disorder' After Being on the Show
Deckhand Jamie Jason from Below Deck Mediterranean revealed that a diet she started after appearing on the show turned into a "terrible eating disorder."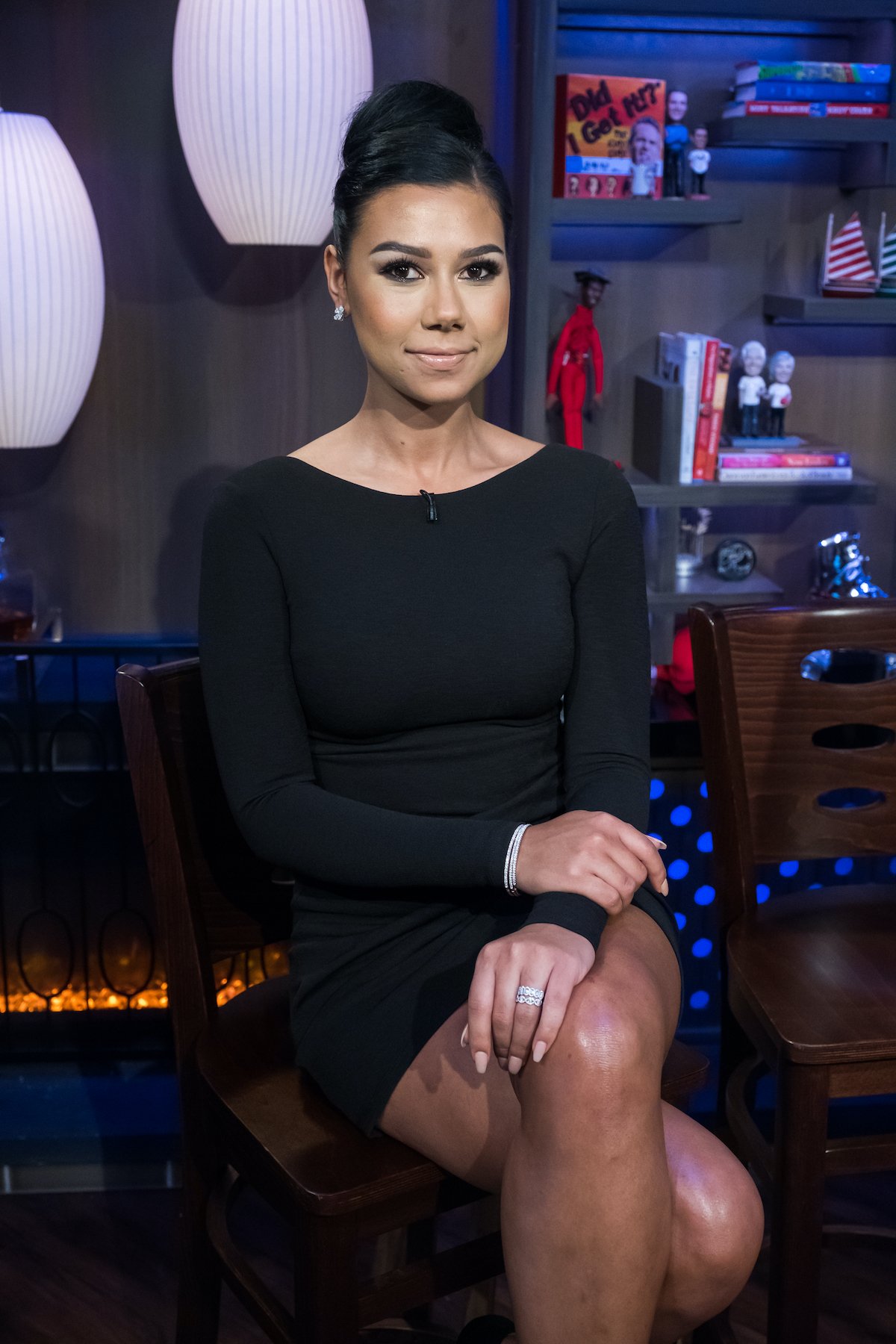 Jason admits she stress ate and downed one too many glasses of Nesquik on the boat during her season. She even joked about her affinity for chocolate milk. "I came onto the boat with a really big one and somehow it just disappeared. We don't know, production doesn't know, crew don't know, it literally was nowhere to be found," she told Decider about bringing a large stash of chocolate milk onboard.
"And then Adam surprised me and was like, 'I got your back,' and ever since losing that one I was like, 'No one is touching this.' I didn't let it out of my sight. I knew where it was, in the back of the cupboard, on the right, I hid the chips over it. Well, [Kasey Cohen] had a little bit. I saw the episode and I was like, 'Girl what are you doing?'"
Jamie Jason gained about 15 pounds while filming
Jason appeared on Anastasia Surmuva's Spill the Rosé Instagram series where she openly discussed her drastic weight loss. "That is a really heavy conversation to get into," she admitted, Bravo's Style & Living reports.
"I constantly drank so much Nesquik, so it was inevitable that I gained that much weight," she said, adding that she gained between 10 to 15 pounds as a result.
When her season aired, Jason admits she didn't like what she saw. "You see yourself on TV and it gets to you," she said. "What is everyone else thinking? You criticize yourself. You tear everything apart."  
An eating disorder developed as a result
She shared that seeing herself on television inspired her to examine her diet, but it became an obsession. "I had developed a terrible eating disorder," she continued. Adding, "I would analyze everything that I was eating. I would read every damn label. The back of the box, how much calories were in it, how many grams of sugar was in it. And that is not a life to live."
Indeed, Jason dropped a considerable amount of weight and shared photos of her new figure on Instagram. She shared how she dropped the weight. "My weight loss came from eating right, surprisingly," she told Bravo's Style & Living in 2018. "Like they say it's 80 percent in the kitchen, 20 percent in the gym. I adopted a full vegan diet for a couple months, didn't last. But if there is any advice I would give it's just healthy eating, stay away from the crap. It makes all the difference. I'm walking proof, basically."
While she celebrated her new frame, she told Surmava she realized she didn't feel healthy. "Then, thereafter I was like 'I cannot keep living like this way. It's exhausting. I'm tired.' You go to bed super tired, you're hungry," she shared. "I went to the gym, I ate healthy, I adopted a vegan diet at that point. And then, slowly moved back to vegetarian the more I was okay with food."
Jason said she only recently came to terms with the path her weight loss journey took her. Adding, "It's something I don't ever want anyone to get into. There is not a girl on this planet that I would ever want to see do that."