'Below Deck Med': Jessica More and Aesha Scott Definitely Don't Keep in Touch
Although Aesha Scott wasn't planning to form lifelong friendships during her short time on Below Deck Mediterranean, Jessica More is one crew member she likely won't be seeking out for cocktails in the future.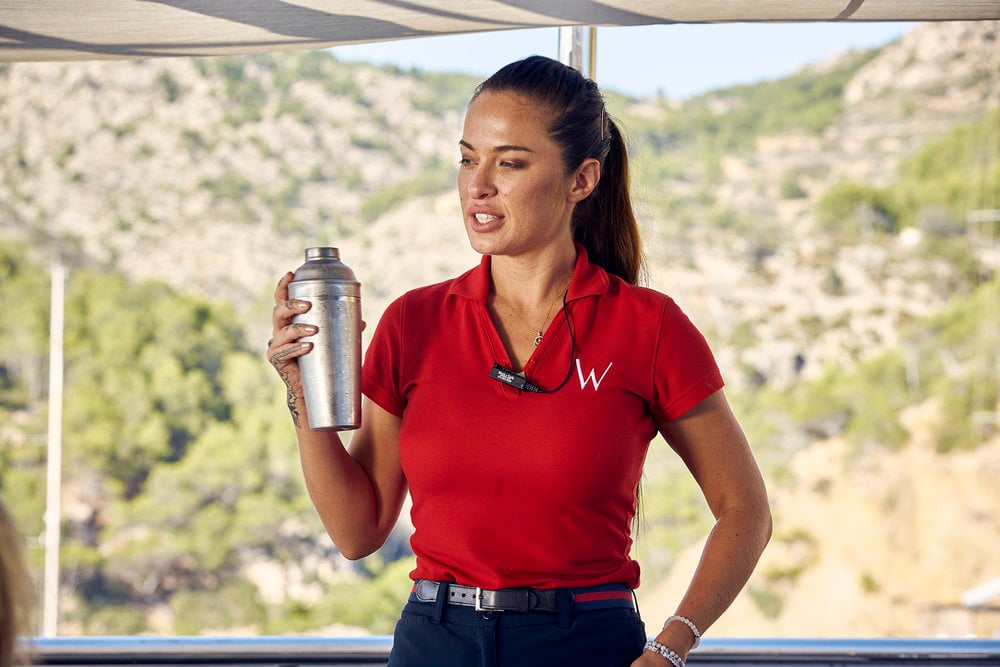 More and Scott had a salty relationship during the short time she was on the boat. Initially, More thought Scott and boyfriend Rob Westergaard were flirting. But then she became downright outraged when she thought Scott touched Westergaard's backside during a photo with the guests. She confronted Scott, who apologized but thought More was overreacting.
"Because I came into that crew so late, I didn't feel like I had any great connections with anyone," Scott shared during The Below Deck Med After Show. "I knew that none of them would be lifelong friends. So I just acted like Jess and I were fine. I didn't really care anyway because it's not like we're gonna be mates forever."
Both crew members don't follow each other on Instagram
Chief stew Christine "Bugsy" Drake was aware of the tension between the stews but didn't realize the angst was that intense. "I thought you guys had a civil friendship," she said to More during the After Show. "Are you guys not friends?"
"I thought so too but then we were following each other [on social media] at one point," More said. "And then we weren't. Rob didn't help with that scenario."
Scott admits she felt somewhat sorry for More. "That she was so insecure," she said. "And so jealous that she would be that mad about the situation. I couldn't really empathize with her so that makes it really hard to relate to her because I've never been a jealous girlfriend."
More doesn't think Scott was sorry
More thought Scott's apology was disingenuous even though Scott apologized numerous times. "I think she was like kind of like, 'Oh I'm sorry,'" More said of Scott's apology. "But if it was genuine she wouldn't have done it in the first place. So I feel like it was dismissive."
She doubled down on that assertion in response to a fan Instagram post. A fan thought Scott was being dismissive. "That's actually how I felt. Her whole time on board she dismissed me and was condescending to everything. made it hard to like that bubble nice person everyone else gets," Scott remarked.
More also hinted that the whole butt grab incident went further than what viewers saw. She replied to a viewer's comment on Twitter. "Unless there is more footage we're missing, there was no 'grab,'" the person tweeted. "This is so tiresome. I can't believe she is still waving this flag."
"There's a lot of things missing," More replied. She also took a significant amount of heat on social media for her reaction too. But one viewer shared there is a difference between being disrespected and being jealous.
"That's how I saw it too!" More shared on Twitter. "Ppl can discuss how I have a temper when disrespected I'll own that. This whole I'm jealous and an insecure person makes my eyes roll though. I love myself a lot, which is why I didn't like being disrespected."