'Below Deck Med': Jessica More Blasts Captain Sandy and Malia White During the Reunion
Jessica More from Below Deck Mediterranean sniped with Captain Sandy Yawn and Malia White when she became frustrated that no one would let her speak.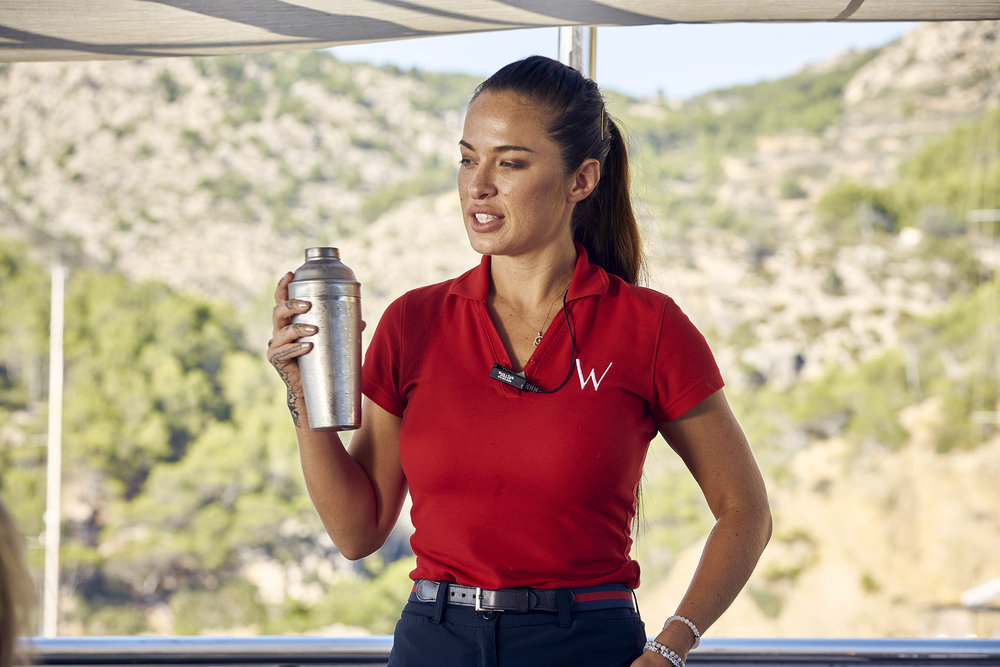 The conversation got heated over whether Hannah Ferrier had a CBD or THC oil vape pen. More admitted she too had a vape pen on the boat. At first, she said it was THC. But then she later clarified she had a vape pen with CBD. Rob Westergaard insisted the pen contained THC. But when the discussion turned to maritime law and her involvement, More got spicy with her former crewmates.
More pushed back against the insistence that no one could take medication on board the yacht, especially when White said the crew was operating machinery. More finally had enough when Yawn said the situation wasn't personal.
Jessica More shot down Captain Sandy
More said medication laws were not overtly disclosed, but then Yawn insisted the laws are disclosed in their contract. "It's literally in your contract," White added.
"I worked on so many boats and I never knew that was like a big deal," More replied. "I understand it's in my contract. What I'm saying is, if it's that big of a deal …" But Yawn cut her off, saying she should read her contract.
"Yeah, thank you," More shot back, clearly annoyed. "Thanks for the tip. What I'm saying is …" She is again interrupted when Rob Westergaard announced he was leaving the discussion. "Okay well bye," More continued. "What I'm saying is if it's that big of a deal and jeopardizing your license, I would think that it would be something that I would …"
Jessica More had enough of being interuppted
Again More is interuppted. "Just stop talking, because you know what Jess, you have no idea what you're talking about," Yawn said. "You have no idea." But More wanted to get her point across. But Yawn said, "Just read your contract. The reality is it's illegal. And for some reason you want to justify it when it's not."
Yawn and More started to talk over each other as the other crew members cringed. "I really wish I could talk but let me shut up so you can have the floor and speak yourself," More said to Yawn.
Although Yawn laughed, the rest of the crew looked uncomfortable. When White got involved it only made it worse. "We've heard you talk," More said to White. "We've seen your posts. I'm just trying to get one word out from somebody on the other side."
At this point More was so frustrated she was over the entire situation. "Let me give you the floor," she said to White when White told her to talk. "Let me give you the floor since nobody else can speak." More expressed further frustration when chief stew Christine "Bugsy" Drake interrupted too. "I keep getting shut up by Captain Sandy and Malia," she said. Host Andy Cohen asked More what she'd like to say. "No, now I'm f**king pissed off," she groused. "I don't have sh*t to say!"