'Below Deck Med': Jessica More Has the Perfect Response To Kate Chastain's Joke That Rob Westergaard Is Auditioning for a Movie
Kate Chastain from Below Deck joked that Rob Westergaard's drama on Below Deck Mediterranean made it appear as though he was auditioning for a movie.
"Does anyone know what movie Rob thinks he's auditioning for? anyone?" Chastain tweeted during the latest episode. She received a flood of responses, including one from Westergaard's former girlfriend Jessica More.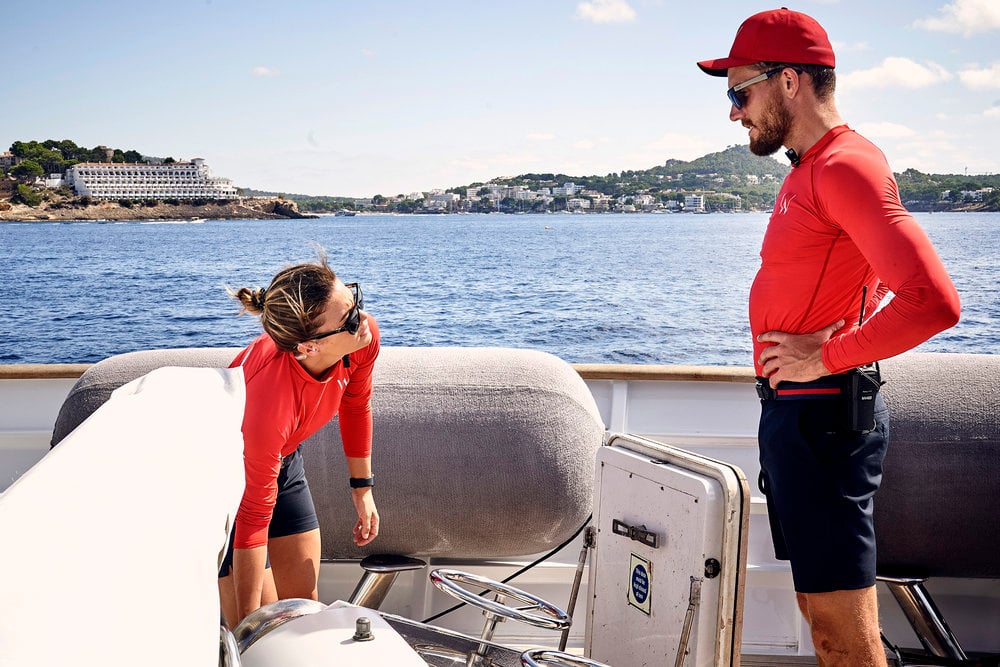 "Not a movie, it's the Netflix show YOU…," More replied on the thread. You is about an attractive serial killer who ultimately murders his girlfriend in the first installment of the Netflix series.
Courtney Skippon from Below Deck added, "He's auditioning for the role of Kat in 10 Things I Hate About You."
Fans had some pretty funny replies
A number of people had some funny responses. "Rob and his energy – a one man show?" one person replied. Anther person added, "I am waiting for him to recite Shakespeare and then jump into the ocean."
One fan noted the serious Twilight vibe coming from Westergaard. "Twilight: At Sea."
"For a new version of 50 first date's!" one person suggested. "Or possibly 50 Shade's franchise but instead of grey 50 shades of water." Another viewer added, "Deadliest Catch: The Hipster Edition."
The episode moved from Westergaard and More's drama to chef Tom Checketts making stew Aesha Scott cry. "Hell's kitchen yacht edition?" a person replied later in the episode.
Jessica More shares her feelings about Rob Westergaard
"He had extremely strong energy," More said during the Below Deck Med After Show. "You know and you can feel when his interest is pivoting to somebody else. So I was just like you just told me you fricken loved me and you wanna go to Bali, and a million other things he told me about a future together and whatever."
More and Westergaard's relationship became turbulent when he started texting with his ex-girlfriend. Plus More thought Westergaard was flirting with Scott. "And then now here you are [flirting with Scott]," she said. "It was probably six different things. It was a lot of confusion. I just felt like I was being gaslighted the whole time."
She also wishes she would have trusted her gut instead of following her heart. "The issue is when someone is a pathological liar and compulsive cheater, it's a not a very settling feeling," she shared on Twitter. "Women have intuition, that was my intuition screaming at me."
More added that she had never trusted someone the way she trusted Westergaard, which she now regrets. "I'm gonna be honest," she said on another Below Deck Med After Show. "Something that actually really bothers me is that I trusted him, for the first time. I've never trusted a man before and I actually trusted him, 100% authentically."
"Yet I don't think have ever been deceived the way I have," she continued. "It was extreme intense emotion. I don't know where that came from. Am I ever going to experience that again in my life? I don't know."