'Below Deck Med': Jessica More Said Getting Back Together With Rob Westergaard Is 'Not That Simple'
Although Rob Westergaard from Below Deck Mediterranean professed his love for Jessica More, she isn't exactly ready to reunite with him.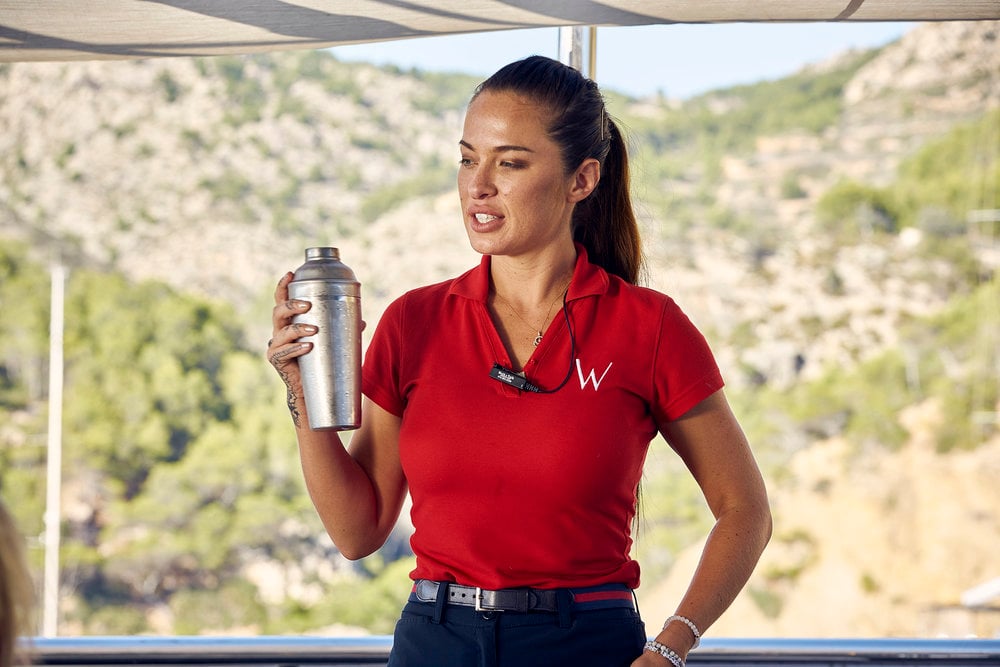 Westergaard said he still loved More but getting back together with her isn't that simple. More watched the clip when she appeared on Watch What Happens Live with Andy Cohen and agreed. "I think he responded that it's not so simple," she said. "And it's not so simple."
Host Andy Cohen wondered what More thought about Westergaard's statement that he still loved her. "I know TV doesn't really show it, but I'm a really amazing woman," she replied. "And supportive and loving. I think he maybe realized that.
Is she still in love with him?
Cohen wanted to know if More was still in love with Westergaard. "Um, I think there's too much water under the bridge for me to even be able to even start to ponder that thought," she said. "No."
More previously shared that she and Westergaard were no longer in touch. "We don't really communicate," she told InTouch. "He has a really good heart deep down in there somewhere. I wish him the best of luck but I don't think we'll really be communicating [in the future]. There isn't [anyone new in her life]! I'm very single."  
RELATED: 'Below Deck Med': Rob Westergaard Says He Still Loves Jessica More
"They always say don't screw the crew," she told Showbiz Cheat Sheet in June. She shared what drew her to Westergaard. "I like to figure people out," she said. "It really drew me to him because I just found it intriguing him being quiet. And he always looked like there was a lot of things going on in his head. So I think just my curiosity got the best of me and I wanted to figure out what was going on."
More revealed she forged a new and unexpected friendship
More shared she and Westergaard's ex-girlfriend connected. More was angry when Westergaard started texted his ex while on the boat. She said his ex reached out to her "as a warning" but then the two compared notes.
"Once things progressed, and things happened, I reached out to her to try to make sense of some things," she said on the WWHL After Show. "And then that whole awkward weird relationship friendship happened, I guess? And we just dished back and forth about comparing notes about that happened to be identical to the same storyline."
RELATED: 'Below Deck Med': Jessica More Reveals That She's Never Been Deceived by a Man Like This Before
More said she felt gaslit and deceived by Westergaard in their relationship. "I'm gonna be honest," she said on the Below Deck Med After Show. "Something that actually really bothers me is that I trusted him, for the first time. I've never trusted a man before and I actually trusted him, 100% authentically."
"Yet I don't think have ever been deceived the way I have," she added. "It was extreme intense emotion. I don't know where that came from. Am I ever going to experience that again in my life? I don't know."