'Below Deck Med': Jessica More Says Her Intuition Was 'Screaming' at Her About Rob Westergaard
Jessica More from Below Deck Mediterranean shares that it was intuition, not paranoia, that was on high alert about her relationship with Rob Westergaard.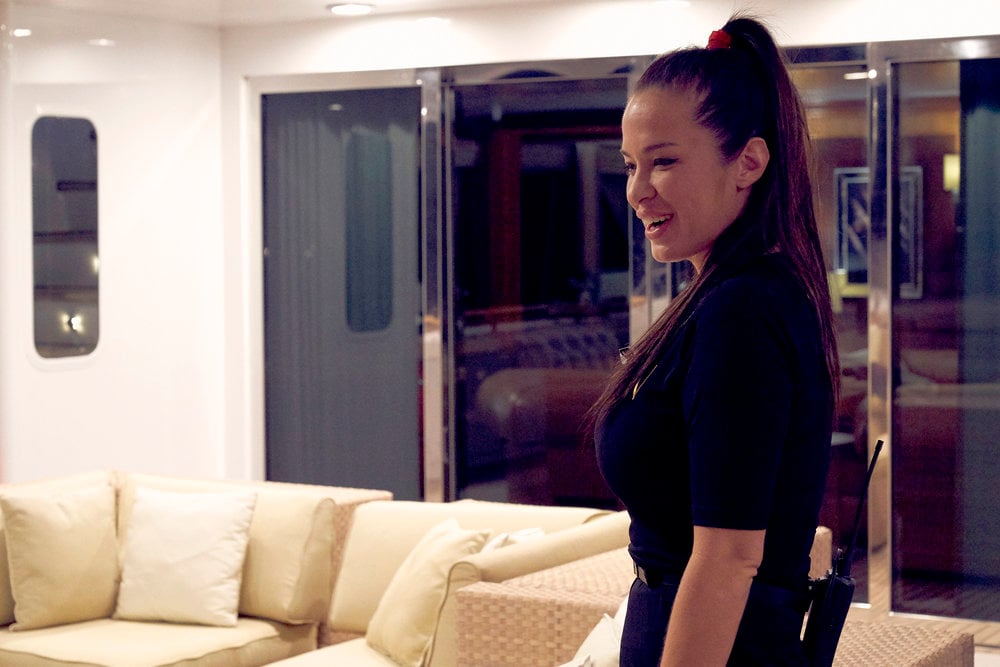 More and Westergaard's romance took a hard right turn after Westergaard confessed that he was texting with an ex-girlfriend. More became even more suspicious and annoyed when Westergaard bantered back and forth with returning stew Aesha Scott.
A viewer tweeted about the moment, saying that More overreacted. However, More responded that she should have actually listened to her gut. "The issue is when someone is a pathological liar and compulsive cheater, it's a not a very settling feeling," she shared. "Women have intuition, that was my intuition screaming at me."
Jessica More felt 'gaslighted'
"He had extremely strong energy," More said during the Below Deck Med After Show. "You know and you can feel when his interest is pivoting to somebody else. So I was just like you just told me you fricken loved me and you wanna go to Bali, and a million other things he told me about a future together and whatever."
"And then now here you are [flirting with Scott]," she continued. More added that she can't exactly remember what was the moment when her intuition kicked in. "It was probably six different things," she said. "It was a lot of confusion. I just felt like I was being gaslighted the whole time."
She later shared an image of the definition of "gaslight" on Twitter. She also shared two images about "love bombing" and the "the nasty nine."
"Biggest lesson I've learned in 2020. What #LoveBombing , #Gaslighting & what a #Covertnarcissist is," she wrote along with the images.
More also didn't appreciate the conversation Scott and Westergaard had
More also didn't like the sexually explicit conversation Scott and Westergaard had in the crew mess earlier that day. "I think all I can remember is feeling like this is completely inappropriate and disgusting," More said in the Below Deck Med After Show. "Why are you two discussing this right now? I'm sitting here just being like repulsed I guess?"
"Why are you discussing micropenises and wide vaginas?" she said. "Like who even discusses that? Like what the f**k? Why are you guys discussing it together? It wasn't like 'Oh are you on top or the bottom?' It was a whole different ballgame. Fetishes."
Meanwhile, Scott thought More was just being jealous. "Knowing what I know now, looking back, Jess is just a very, very jealous person," Scott said. "And I think it was literally just the fact that like this new bubbly girl had come onto the boat. And Rob was having a focused conversation with her. It didn't matter what we would have been talking about. I think just then was enough to make Jess feel insecure."
"I feel like most of that conversation we were like talking about imports and exports and the agriculture and stuff like that," Scott added. "So when I heard that she was annoyed, I was like, 'Oh what?' Really? Like we were literally having the most normal conversation. I guess coming from a family with four older brothers. I just kind of grew up in a family where we always have a lot of sex jokes and that's also common in yachting culture."