'Below Deck Med': Jessica More Says She and Robert Westergaard No Longer Speak
Jessica More from Below Deck Mediterranean recently revealed that her boatmance with Robert Westergaard is a little more out to sea than viewers may realize. The two no longer speak and More shared she is single.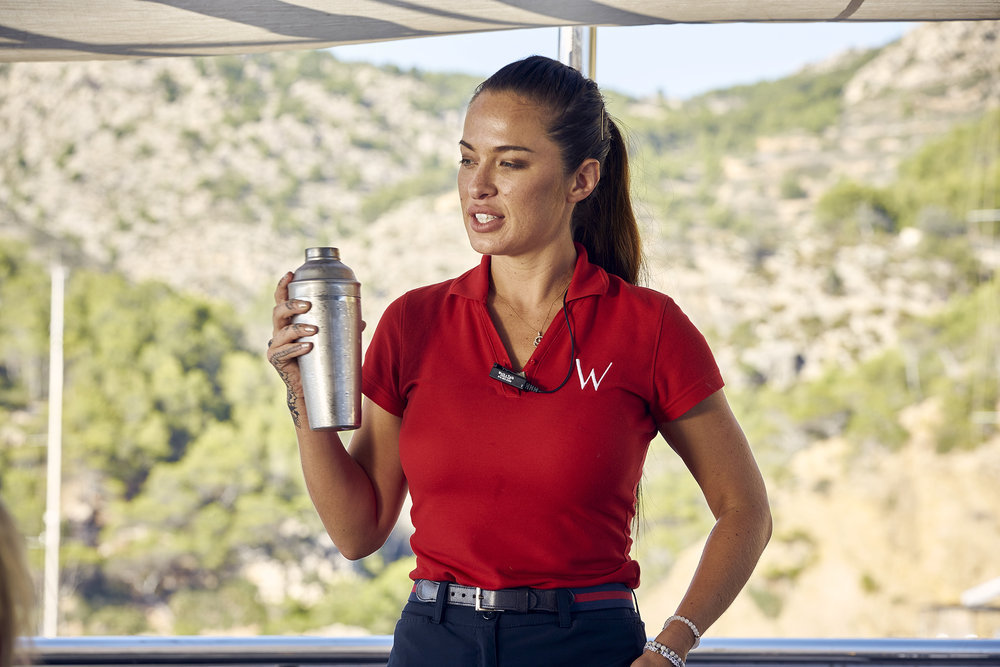 The third stew and deckhand started a steamy romance this season, a first for both crew members. They both used the phrase, "don't screw the crew" and may have learned why this phrase is often used.
But More recently told Showbiz Cheat Sheet why she started the boatmance in the first place. "I like to figure people out," she said. "It really drew me to him because I just found it intriguing him being quiet. And he always looked like there was a lot of things going on in his head. So I think just my curiosity got the best of me and I wanted to figure out what was going on."
The boatmance fizzled out on land
More told InTouch that the couple no longer speaks. "We don't really communicate," she admitted. But added, "He has a really good heart deep down in there somewhere."
"I wish him the best of luck but I don't think we'll really be communicating [in the future]." The two don't follow each other on Instagram either. Is More seeing anyone today? "There isn't [anyone new in her life]! I'm very single."  
Westergaard was recently rumored to be linked to both Madison Stalker from Below Deck Sailing Yacht and Hannah Berner from Summer House. He appeared on Watch What Happens Live with Andy Cohen and said he's not dating either cast member. But Westergaard shared he did speak with Berner. "Her and I were chatting … that's interesting," he said in response to the rumors.
The relationship will get 'interesting'
More said the romance will be pretty bumpy. "I think there will be a few hiccups along the way," she told InTouch. She also was confused when it came to learning that Westergaard had another girlfriend back home. "I don't know," she admitted. "[And] I was confused, I was kind of being told one thing. And then hearing another. So I was just trying to figure out what the truth was I guess? While also building feelings for somebody."
She told Showbiz Cheat Sheet that viewers will see their romance play out this season. "It will get a little interesting, and entertaining … and steamy," she teased. "It's definitely a 'boatmance' that happened." She added that it was also "intense."
Having no privacy while building a romance was probably a challenge too. More recently shared that cameras follow the crew almost everywhere. "There's zero privacy unless you're going to the restroom," she told In Touch Weekly. Adding that cameras are all over the boat, "it's an actual cameraman or it's placed on the wall somewhere or propped up somewhere."
Adding, "I had the experience. I had been doing yachting for like three years but it's one of those where you can never be prepared in time for a charter in 24 hours, whatever that time span is. So you just got to do what you got to do."