'Below Deck Med': Jessica More Says the Only Privacy for the Crew Is in the Restroom
It's no secret that cameras capture just about every move on Below Deck Mediterranean. But Jessica More revealed just how little privacy the crew has on the series.
Cameras captured More getting changed in her room as a crew member tried to barge in. The crew is also filmed while they are sleeping in their bunks and even in the laundry room. More said she experienced so little privacy, she could only be alone when she used the restroom.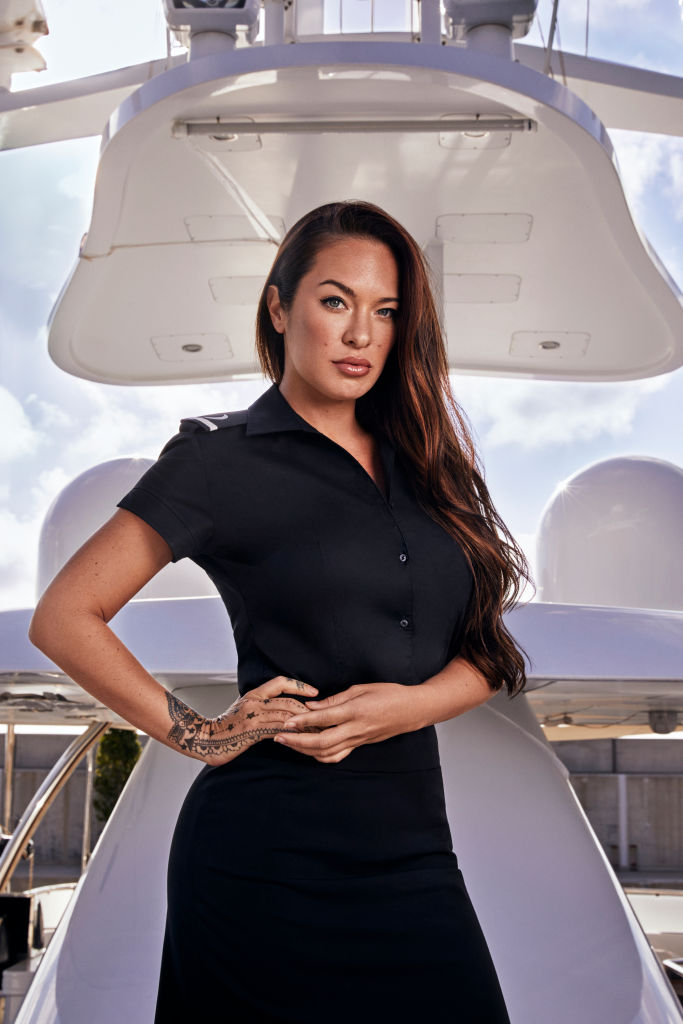 "There's zero privacy unless you're going to the restroom," she told In Touch Weekly. Adding that cameras are all over the boat, "it's an actual cameraman or it's placed on the wall somewhere or propped up somewhere."
She added,  "I had the experience. I had been doing yachting for like three years but it's one of those where you can never be prepared in time for a charter in 24 hours, whatever that time span is. So you just got to do what you got to do."
Producers enhanced their camera game thanks to 2 crew members
Below Deck Med executive producer Nadine Rajabi told the BravoCon audience that she added more cameras to the boat when Malia White and Adam Glick lied about knowing each other. The two met before filming began but decided not to tell the cast and crew.
"They came on the boat, and they pretended to just meet for the first time. So we had no idea," Rajabi said. "All of a sudden, I hear Adam say, 'What about Santorini? What about all this stuff?' And I'm like, 'Wait a minute, a person who just met another human being like a week-and-a-half ago would not be talking about these elaborate trips unless he wants to wear her skin to his birthday party. He's not that crazy.' I'm like, 'They know each other.'"
"I think with Below Deck, it's funny, aside from the cast because we have fresh yachties and a lot of turnover because that's how the yachting industry is, for us, it's more the evolution of production because back when we first started, we didn't have that many surveillance cameras because the boat's not that big," she shared. "How much can you actually cover? We had like eight to 10 surveillance cameras. And then we started missing things."
As a result, the crew added more cameras for a total of 18 that roll 24 hours a day. "Our show's just kind of become on steroids because everything is being covered," Rajabi said.
Another couple inspired cameras in the laundry room
Raquel "Rocky" Dakota and Eddie Lucas' sudsy laundry room romance on Below Deck inspired producers to add cameras to the laundry room after season 3. The couple would sneak off to the laundry room where only audio captured the clandestine meeting.
"It was a big shock," chief stew Kate Chastain said in a digital original about the hookup. "We now have cameras in the laundry room. It ruined it for everyone! That's why we can't have nice things."