'Below Deck Med': Why Does João Franco Think Hannah Ferrier Took Advantage of the Season 4 Deck Crew?
Bosun João Franco thinks chief stew Hannah Ferrier took the requests too far on Below Deck Mediterranean Season 4. The ongoing issue between the deck team and interior on Below Deck and Below Deck Mediterranean is how much help should the deck team give to the interior? From washing dishes to taking out the trash, deckhands are often called to pitch in on charter. Why does he think Ferrier took advantage of his deck team?
Did Hannah Ferrier take advantage of the 'Below Deck Med' deck team?
Franco appeared on Watch What Happens Live with Andy Cohen alongside chef Ben Robinson, which was when he discussed his concern. A caller asked Franco if he thought his deck team was "taken advantage of by Hannah." At first, Cohen seemed confused but Franco understood. "I know what she means, he said. "What happens is if you get accustomed for example, if she gets you to do something once, we'll keep doing it."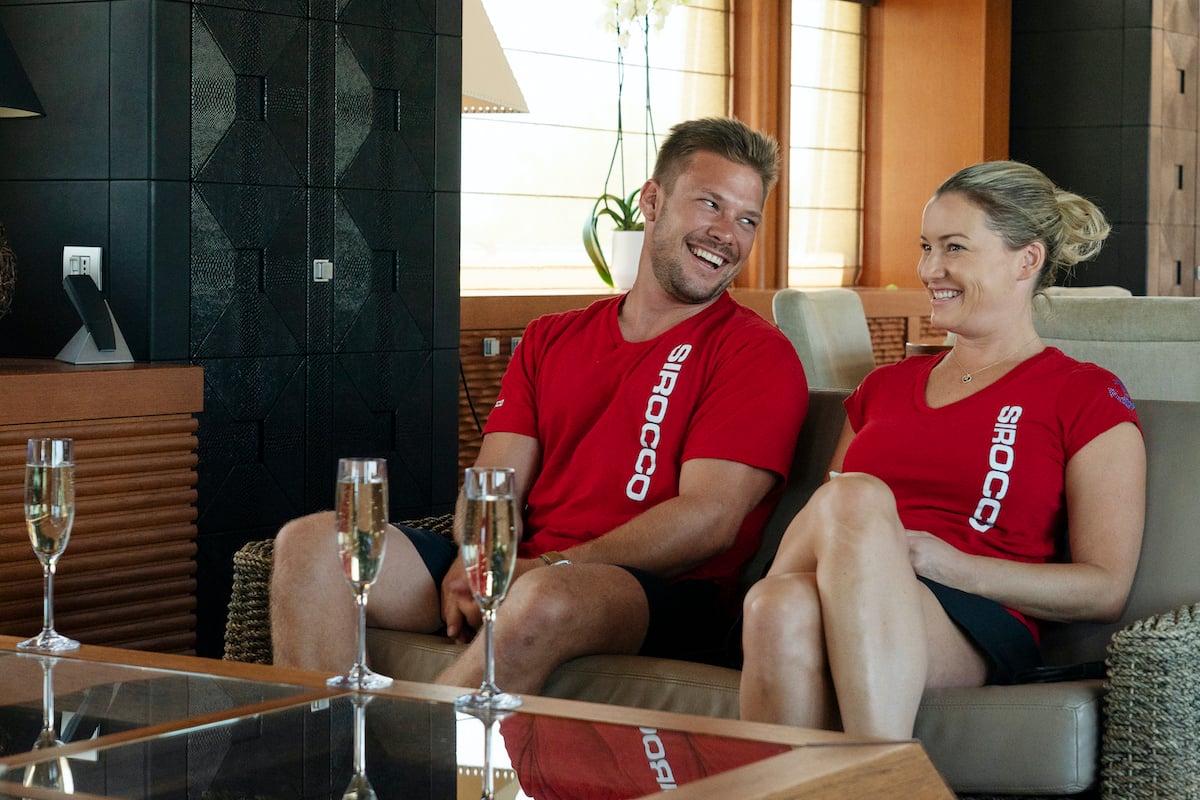 "And then when she had all her crew in, we were still doing those chores," he continued. Cohen wanted to confirm if Franco indeed thought Ferrier took advantage of the deck crew. "Yeah but not deliberately," he replied.
Robinson observed how asking the deck crew to constantly take the garbage out is an example. "Yeah, you take the garbage out once, as yachties know," Franco said. "You keep taking the garbage out."
Robinson joked, "I think it's a guy's job. And I was too busy … sorry [laughs]."
Hannah Ferrier and João Franco went into 'Below Deck Med' Season 4 after a rough season 3
Franco and Ferrier tried to resolve their differences after an extremely explosive season 3 together. He returned as bosun for season 4 and they decided to bury the hatchet. "I'm going to be working with João again this season which is definitely not my favorite thing to do," Ferrier told Bravo's The Daily Dish prior to season 4. "But at the end of the day, I'm not the captain so I can't choose the crew." 
"Working side by side this time is going to be interesting," Franco teased. "We have to keep that professionalism running because we are the 'make or break' of this yacht." They seemed to get through the season relatively unscathed but had a few spats that typically centered around the division of labor.
'Below Deck Sailing Yacht' deck team also didn't like being pulled into the interior
First mate Gary King from Below Deck Sailing Yacht Season 2 complained about having to help the interior. While he reluctantly pitched in, he told his deck team they did not have to help after a certain hour in the day. This attitude infuriated chief stew Daisy Kelliher.
"I'm glad Gary's finally showing effort," she said in a confessional when King finally stepped up and helped. "But I am a bit sick of repeating myself. We should be striving to be giving the best experience, no matter what the situation is. If everyone just did their part, I wouldn't have to come across as such a b–tch. And I wouldn't have to be such a mom. It's getting pretty old pretty fast."