'Below Deck Med': João Franco Reveals the Real Reason Why He Shaved His Head
João Franco from Below Deck Mediterranean took fans by surprise when he suddenly buzzed off his blonde locks. He shared a video with clippers in hand as he dragged them through his hair.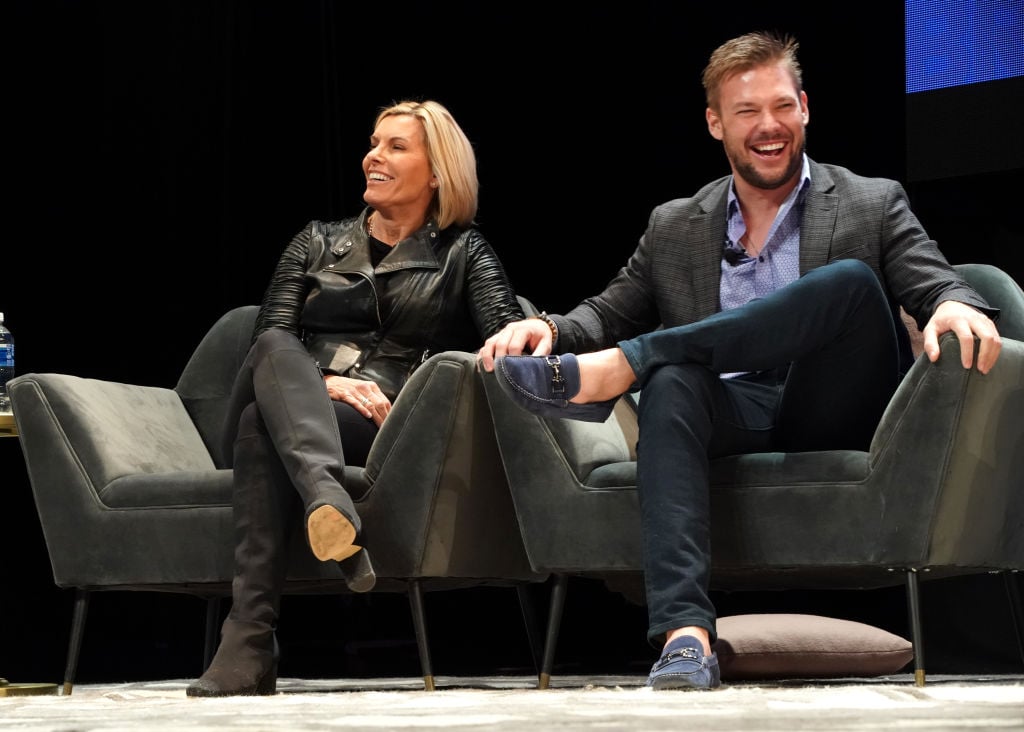 Franco, like many people, aren't able to hit a salon for a haircut during the pandemic. While some people are trying to finesse their style using scissors, Franco went for the gusto and just shaved it all off.
He offered a "before and after" video on his Instagram story. When he was finished with the buzz cut he said, 'All off, wow!" So why did he go for the drastic cut and what has Franco been doing while at home in Zimbabwe?
Franco used to shave his head all the time
Franco shared with Showbiz Cheat Sheet that he used to shave his head all the time when he lived in Zimbabwe.
"To be very honest, I used to shave my head all the time and let it grow. I feel that in the states there is a vibe against people shaving their heads. It's an image thing," he wondered. "I couldn't do it while on the show because we had to keep the same hairstyle for pick-ups for many months. Once you have one hairstyle you have to stick with it."
He adds that he's going back to basics now that he's home. "It's one of the simple things that guys are so afraid of doing and God knows why," he exclaims. "It feels amazing, zero maintenance, and my scalp gets a bit of much-needed vitamin D."
"America has changed me to be so image orientated," he admits. "Coming back home has been great because I can 'go back to me roots' and remember that I don't need expensive shoes and suits and a pretty hairstyle to be happy."
He's also bonding with the locals (wildlife)
Franco has also been sharing videos and photos where he feeds adorable packs of monkeys who swing by his house. "There are some troops that aren't so friendly," he told Showbiz Cheat Sheet. "They're not at all domesticated but they're used to humans. They aren't like this with everyone either. They are usually chased or find that people are intimidated by them and use that to their advantage when trying to take food."
He said the monkeys know that his balcony is a safe place and drop by for a bite or just a visit. "But they seem to enjoy the balcony and we don't chase them, only stop them from coming in the house," he continued. "We don't feed them always and feed them very little when we do so they don't expect it. Sometimes they literally come and play on the balcony and with the little dog. Especially when it's raining! It's the cutest thing!"
Franco added that even though they are cute, the monkeys are still wild. "The slightest bit of fear or doubt and they are out of there in less than a second! Or they give the very intimidating mock charge and you'll be out of there in less than a second," he said. "And their teeth are no joke!"